No LRT trips from Maundy Thursday to Easter Sunday + more things you might have missed today
Madonna and Justin Bieber play "Never Have I Ever," Facebook launches free Internet access service, and more.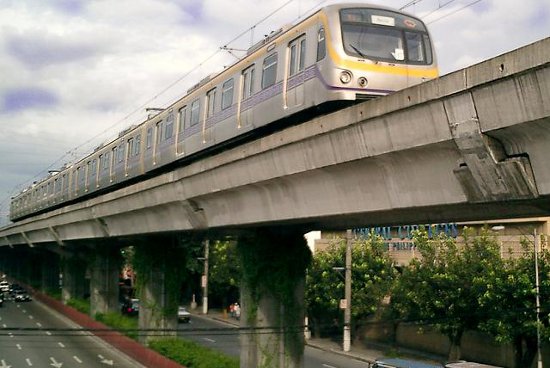 (SPOT.ph) Busy day, Spotters? We quickly recap 10 things you might have missed while you were off the radar.
1. No LRT trips from Maundy Thursday to Easter Sunday
Operations of the Light Rail Transit (LRT) lines 1 and 2 will be suspended during the Holy Week for maintenance work. There would be no LRT trips from Maundy Thursday (April 2) to Easter Sunday (April 5). Normal operations are expected to resume on April 5.
2. Madonna and Justin Bieber play "Never Have I Ever" with Ellen DeGeneres
You can always expect a game of "Never Have I Ever" to reveal a dirty secret or two. This time, it's Madonna, who says that she has, at least once, had sex with more than two different people on the same day. Bieber, meanwhile, admitted that he's forgotten the name of a person he's hooked up with and, get this, he's (allegedly) never been kicked out of a bar.
3. A modern-day Scarface is on the way
Say hello to a new remake. Universal Studios has announced plans to bring the Scarface story to modern times with a new film set to be directed by Pablo Larrain (who just won the Berlin International Film Festival's Jury Grand Prix for The Club).
4. Google offers virtual tour of 3 PH sites for Holy Week staycation
Looking to stay home this Holy Week? Thanks to Google, you can still pay some Philippine historical sites a visit...a virtual one, at least. Google is offering a tour to Fort Santiago, Baluarte de San Diego, and Plaza San Luis Complex via its Street View option.
ADVERTISEMENT - CONTINUE READING BELOW
5. Lav Diaz nominated in "Oscars of Asia"
Internationally acclaimed director Lav Diaz is among the nominees for Best Director at the 9th Asian Film Awards (dubbed as the "Oscars of Asia"). Diaz is one of the five directors chosen by a 14-man jury from nine countries, including ones from the Cannes Film Festival and Venice International Film Festival. He was recognized for his historical drama, What is Before.
6. Facebook launches free Internet access service
Facebook founder Mark Zuckerberg says Internet.org, a service that lets users go online for free, has officially been launched in the Philippines. The exact mechanics of how the service works are still unknown, but will only be available for Smart and Sun subscribers.
8. Survey says 79% of Pinoys think P-Noy's explanation on Mamasapano was "not enough"
According to a Pulse Asia survey, 79% of Filipinos think President Benigno Aquino III's explanation of the botched Mamasapano operation was "not enough." Only 10% thought Aquino's explanation was enough, while 11% were undecided.
9. 10 Most Forgettable Boy Band Members
You can't always have a Harry Styles or Nick Carter. There's always that one boy band member that most people forget. You know, the one whose name you can't quite remember, and always seems to be at the farthest side during photo ops and performances. We've listed 10 of the most forgettable boy band members.
10. 10 Best Spam Dishes in Manila
Spam alone is a wonderful, wonderful thing. But we wanted more. We searched the metro for the best dishes that integrate this canned meat.
ADVERTISEMENT - CONTINUE READING BELOW
Load More Stories