Congratulations, New Lawyers!
...and we have jokes for people who have yet to pass the bar exams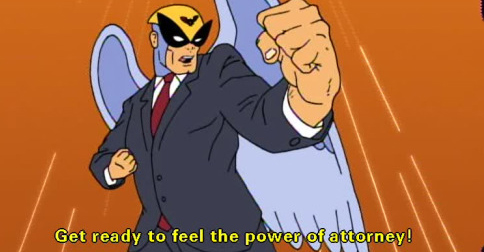 (SPOT.ph) Today, March 26, is the day you will remember as the day you join the ranks of great women and men who defend the law (and sometimes also people). Today is the day that people officially squint at you, wondering if you have pure intentions, or if you're just in it for the suits (can't blame you, suits are awesome). Today is the day you officially become someone people avoid arguing with, not because you're so good at it, but because we don't really care as much as you do. That's what makes you really, really special. Cheers to you and the years you spent getting your name on the list of bar exam passers.
You join the ranks of: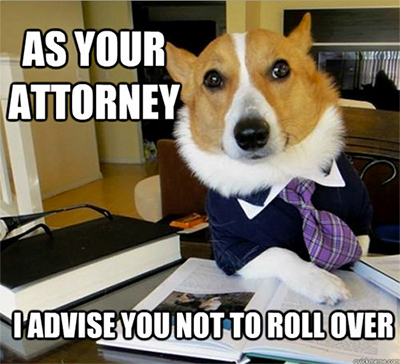 Lawyer Dog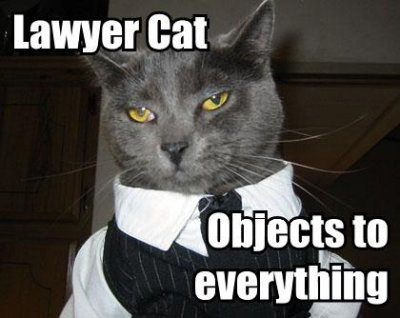 Lawyer Cat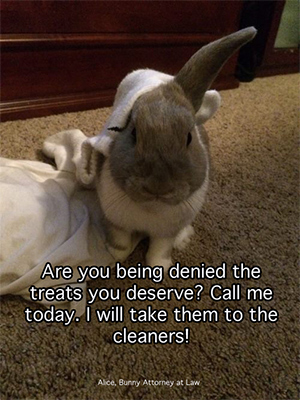 Alice, Bunny Attorney at Law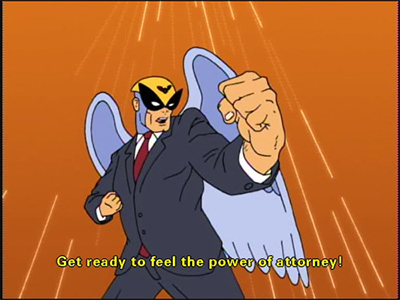 ...and Harvey Birdman
However, if you have to retake the test, we urge you not to feel like you're not good enough. You definitely are and we can prove it. Here are real transcripts from real courts where real lawyers did real funny stuff:
LAWYER:

"How far apart were the vehicles at the time of the collision?"
LAWYER:

"You were there until the time you left, is that true?"
LAWYER:

"So you were gone until you returned?"
LAWYER:

"The youngest son, the 20-year-old, how old is he?"
LAWYER:

"Were you alone or by yourself?"
LAWYER:

"Can you describe what the person who attacked you looked like?"

WITNESS:

"No. He was wearing a mask."

LAWYER:

"What was he wearing under the mask?"

WITNESS:

"Er...his face."
LAWYER: Doctor, before you performed the autopsy, did you check for a pulse?
WITNESS: No.
LAWYER: Did you check for blood pressure?
WITNESS: No.
LAWYER: Did you check for breathing?
WITNESS: No.
LAWYER: So, then it is possible that the patient was alive when you began the autopsy?
WITNESS: No.
LAWYER: How can you be so sure, Doctor?
WITNESS: Because his brain was sitting on my desk in a jar.
LAWYER: I see, but could the patient have still been alive, nevertheless?
WITNESS: Yes, it is possible that he could have been alive and practicing law.
Photos from Tumblr. Jokes from Rinkworks.
Load More Stories