10 Things We Used to Do During Holy Week
Churches, not beaches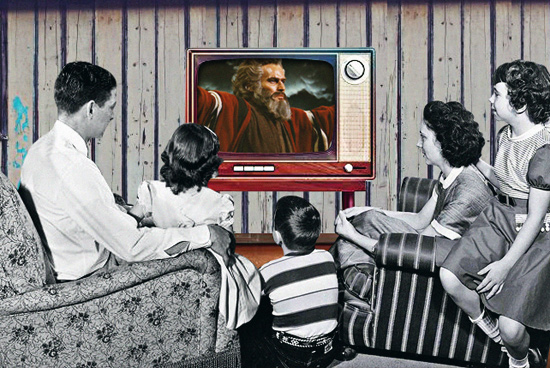 (SPOT.ph) For Catholics and Christians, Holy Week used to be a time for reconnecting with Jesus and reflecting on the sacrifice he made to cleanse the sins of humanity. People didn't plan on big vacations, things winded down instead...because the Lord went through some pretty intense things and out of respect, people in ye olde days kept things more chill.
ADVERTISEMENT - CONTINUE READING BELOW
CONTINUE READING BELOW
Recommended Videos
The long vacation wasn't always synonymous to a summer getaway involving sand and sea. Restaraunts didn't stay open and most streets could double as a set for the Walking Dead (minus the zombies, of course). We had to find ways to keep busy.
Watch The Ten Commandments
No cable, no Internet, and no "Holy Week" specials on regular TV. All we used to have was a Cecil B. DeMille classic starring Charlton Heston as Moses and Yul Brynner as Rameses II.
Stay away from anything sharp
...because our grandparents said that if you got a cut on Good Friday, that wound would never heal.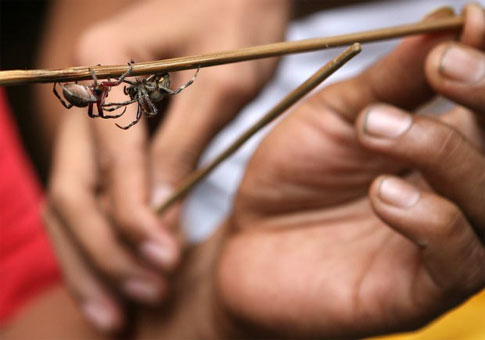 ADVERTISEMENT - CONTINUE READING BELOW
Explore the great outdoors (or the garden, at least)
We found incredibly creative ways to amuse ourselves, including: catching a small spider and watching it do whatever on a barbecue stick, catching dragonflies, or picking up some beetles to put on a string...or picking santanflowers to taste their nectar. Basically, it was a time when even insects and plants were employed to help pass the time.
Talk to relatives
All the shops and such are closed anyway, so people would cook at home and relatives would stop by to chitchat. If we weren't able to "escape" to our rooms in time, we'd be stuck catching up with titas who would ask what grade we were in (exactly like they asked the year before).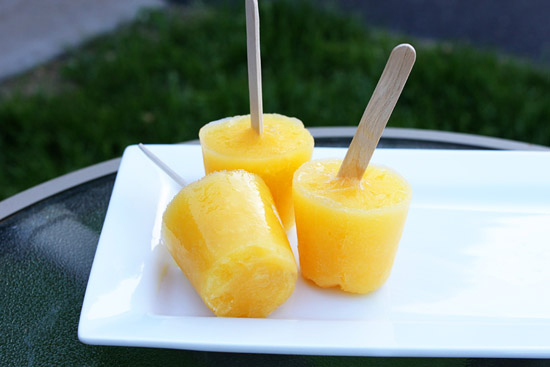 ADVERTISEMENT - CONTINUE READING BELOW
Photo from www.bettycrocker.com
Feast on homemade snacks
Freeze Ovaltine or Milo in narrow plastic bags and voilà! Ice candy! We also made popsicles with orange juice and popsicle sticks or experimented with polvoron using powdered milk and sugar.
Watch the senakulo
As kids, it was really hard to understand what was going on. The hudyo costume looked really nice. Why were they hurting the guy in robes, though? It was somewhat terrifying, but we watched anyway.
Play games (quiet ones)
We couldn't be too rowdy, but we found sneaky ways to have fun, like setting up tents out of blankets and playing card games in secret. Tong-its or Old Maid? Either way, keeping things quiet became part of the fun.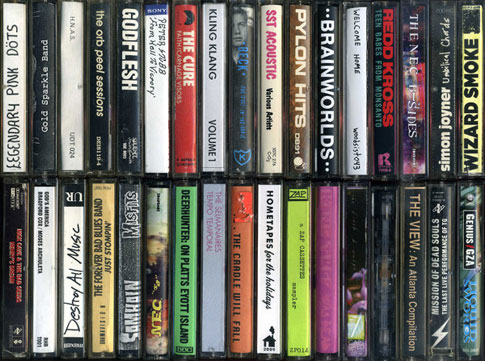 ADVERTISEMENT - CONTINUE READING BELOW
Organize cassette tapes
We finally had some free time to put some order in the chaos that was the box of tapes we kept in our rooms. Inevitably, we'd end up making a mixtape...which would lead to the getting crafty with the inlay.
Sleep
It was almost always warm, the only music on was the pasyon, and we could only stare at static for so long. Napping would last hours.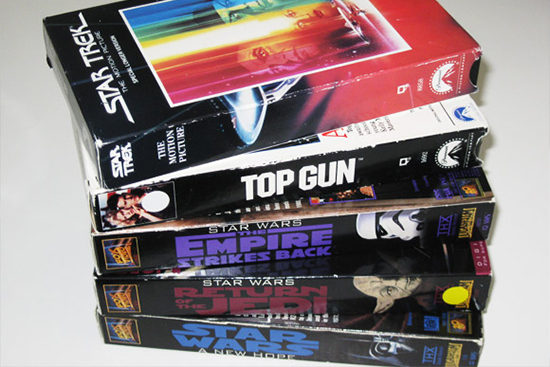 ADVERTISEMENT - CONTINUE READING BELOW
Photo from culturedvultures.com
Watch rented VHS movies
If we remembered to go to the neighborhood ACA Video before it closed for the holidays, we'd have a stack of rented VHS tapes to watch. Marathon!
Load More Stories