10 Tweets That Trended Today: The Twitterati on the new Star Wars trailer, The Script in Manila + more
Plus, how will you deal with Friday rush hour traffic?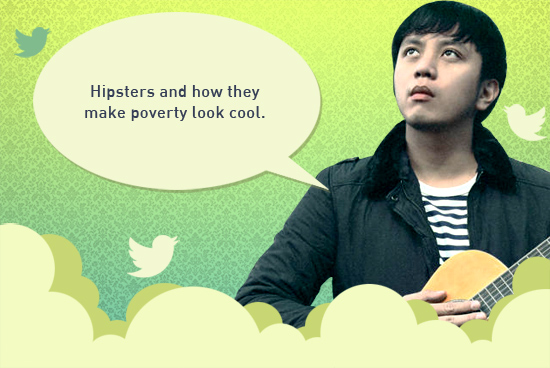 (SPOT.ph) Star Wars: The Force Awakens dropped its latest trailer today, and fans just couldn't stop raving about it. In other news, it's going to be a big weekend in Manila, thanks to the highly anticipated return of The Script.
Did we miss a tweet from your favorite local celeb or personality? Share your thoughts on our comments section below or follow @Spotdotph on Twitter to let us know what you think!
ADVERTISEMENT - CONTINUE READING BELOW
Art by Warren Espejo
— Slick Rick (@_slickrick) April 16, 2015
Slick Rick, radio DJ
— peryodkow (@vindancel) April 16, 2015
Vin Dancel, musician
— Jojo Pasion Malig (@JojoMalig) April 16, 2015
Jojo Malig, journalist
— Alwyn Uytingco (@alwynzky) April 17, 2015
Alwyn Uytingco, celebrity
— marie jamora (@mariejamora) April 16, 2015
Marie Jamora, filmmaker
— Troy Montero (@troymontero) April 16, 2015
Troy Montero, celebrity
— Gretchen Fullido (@gretchenfullido) April 16, 2015
Gretchen Fullido, TV reporter
— Wincy Aquino Ong (@wincyaquinoong) April 17, 2015
Wincy Aquino Ong, musician
— Yassi Pressman (@Yassizle) April 17, 2015
Yassi Pressman, celebrity
— Camille Co (@itscamilleco) April 17, 2015
Camille Co, fashion blogger
Recommended Videos
Load More Stories