10 Tweets That Trended Today: The Twitterati on the ASEAN Summit, Nepal earthquake + more
Plus, what's that sweet surprise in menudo?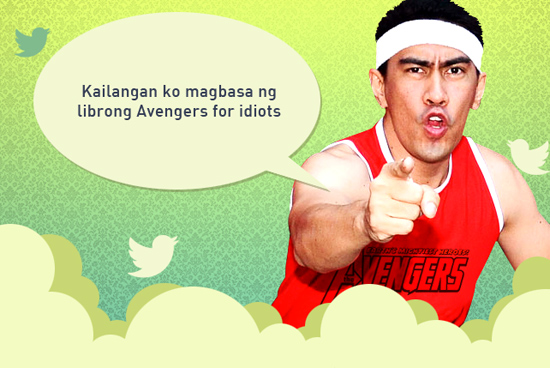 (SPOT.ph) Netizens were quick to sympathize with those left devastated by Nepal's 7.8 magnitude earthquake. This also prompted some celebrities to ask if the Philippines is prepared to face a similar catastrophe. In Malaysia, leaders of different ASEAN countries started meeting today for the annual summit. There were reports that P-Noy approached Indonesian President Joko Widodo to discuss the controversial case of Mary Jane Veloso, in an attempt to spare her life.
ADVERTISEMENT - CONTINUE READING BELOW
CONTINUE READING BELOW
Recommended Videos
Did we miss a tweet from your favorite local celeb or personality? Share your thoughts on our comments section below or follow @Spotdotph on Twitter to let us know what you think!
Art by Warren Espejo
— Luis Manzano (@luckymanzano) April 27, 2015
Luis Manzano, celebrity
— Rico Hizon (@RicoHizon) April 27, 2015
Rico Hizon, journalist
— GARY VALENCIANO (@GaryValenciano1) April 27, 2015
Gary Valenciano, singer
— Willard Cheng (@willardcheng) April 27, 2015
Willard Cheng, journalist
— Gabe Mercado (@gabemercado) April 27, 2015
Gabe Mercado, performance artist
— Kelvin Yu-Jackman (@itchykel) April 27, 2015
Kelvin Yu, musician
— apl.de.ap (@apldeap) April 26, 2015
Apl de Ap, celebrity
— Patricia Prieto (@patriciaprieto) April 27, 2015
Patricia Prieto, blogger
— Ramon Bautista (@ramonbautista) April 26, 2015
Ramon Bautista, comedian
— Jinri Park (@jinri_88) April 27, 2015
Jinri Park, model
Load More Stories