10 Tweets That Trended Today: The Twitterati on Backstreet Boys in Manila, Met Gala + more
Plus, who deserved this year's NBA MVP award?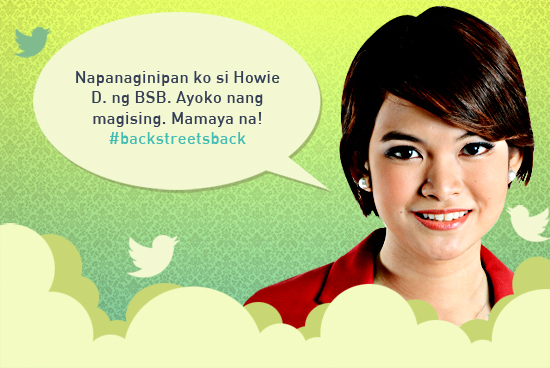 (SPOT.ph) Some 90's kids are ready to rock their bodies at the Backstreet Boys concert tonight; the group is back in Manila for the second time as part of their In A World Like This tour. Meanwhile, celebrities who attended the annual Met Gala in New York City became the subject of memes today, because of their interesting fashion choices. In local news, Manny Pacquiao was reported to have been suffering from a shoulder injury during his big fight, which means he might now face sanctions from the Nevada State Athletic Commission for not disclosing his injury.
ADVERTISEMENT - CONTINUE READING BELOW
Did we miss a tweet from your favorite local celeb or personality? Share your thoughts on our comments section below or follow @Spotdotph on Twitter to let us know what you think!
Art by Warren Espejo
— backstreetboys (@backstreetboys) May 5, 2015
Backstreet Boys, official Twitter account
— karylletatlonghari (@anakarylle) May 5, 2015
Karylle, celebrity
— Micaela Papa (@micaelapapa) May 4, 2015
Micaela Papa, journalist
— howie severino (@Howieseverino) May 5, 2015
Howie Severino, journalist
— Jose Villanueva III (@officialQUEST) May 5, 2015
Quest, singer
— Jeron Teng (@jeronteng) May 4, 2015
Jeron Teng, athlete
— bryanboy (@bryanboy) May 4, 2015
Bryan Boy, fashion blogger
— Anton del Rosario (@anton_delro) May 5, 2015
Anton del Rosario, athlete
— carlo mendoza (@dcarlomen) May 4, 2015
Carlo Mendoza, cinematographer
— Shawn Yao (@shawnyao) May 5, 2015
Shawn Yao, reporter
Recommended Videos
Load More Stories