10 Tweets That Trended Today: The Twitterati on West PH Sea, Asia's Got Talent finalists + more
Plus, who's the ultimate stickler for grammar?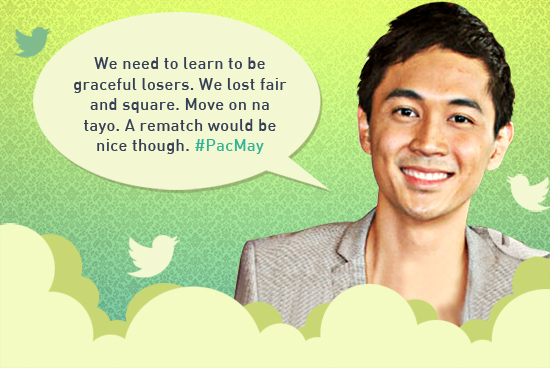 (SPOT.ph) The dispute over the territorial claims on the West Philippine Sea is heating up. Journalists and concerned netizens remind their followers that it's the number-one security threat to the country right now, and not Pacquiao's shoulder injury. Fans of Asia's Got Talent are also excited for the upcoming finale because four Filipino contestants have made it to the final round.
ADVERTISEMENT - CONTINUE READING BELOW
Did we miss a tweet from your favorite local celeb or personality? Share your thoughts on our comments section below or follow @Spotdotph on Twitter to let us know what you think!
Art by Warren Espejo
— Ryan Edward Chua 蔡曼中 (@ryan_chua) May 7, 2015
Ryan Chua, journalist
— RA Rivera (@rarivera9) May 7, 2015
RA Rivera, musician
— Jeff Canoy (@jeffcanoy) May 7, 2015
Jeff Canoy, journalist
— JM De Guzman (@1migueldeguzman) May 7, 2015
JM de Guzman, celebrity
— Ella de Jesus (@ella_dejesus) May 7, 2015
Ella de Jesus, athlete
— Aaron Atayde (@AaronAtayde) May 7, 2015
Aaron Atayde, radio DJ
— Slater Young (@thatguySLATER) May 7, 2015
Slater Young, celebrity
— KC Concepcion (@kc_concepcion) May 6, 2015
KC Concepcion, celebrity
— Jennylyn Reyes (@iamjenreyes) May 6, 2015
Jennylyn Reyes, athlete
— Kylie Nicole Padilla (@kylienpadilla) May 7, 2015
Kylie Padilla, celebrity
Recommended Videos
Load More Stories