10 Tweets That Trended Today: The Twitterati on Katy Perry, the persona non grata blogger + more
Plus, what to ask for when there's too much sun?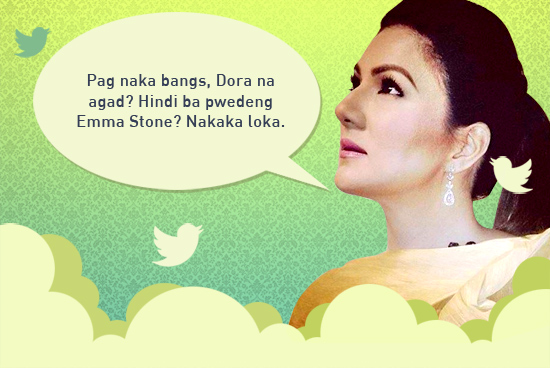 (SPOT.ph) In the midst of an impending typhoon, there came a much stronger force in Katy Perry, who had a concert last night to a full arena. Netizens were also busy talking about Nathan Allen, an American blogger who was declared persona non grata in Sorsogon. The travel blogger was called out for writing about his less-than-perfect encounter with the local tourism office.
ADVERTISEMENT - CONTINUE READING BELOW
Did we miss a tweet from your favorite local celeb or personality? Share your thoughts on our comments section below or follow @Spotdotph on Twitter to let us know what you think!
Art by Warren Espejo
— Kitchen King (@aizaseguerra) May 8, 2015
Aiza Seguerra, singer
— Ivan Henares (@ivanhenares) May 8, 2015
Ivan Henares, Heritage Conservation Society president
— Isabel Oli (@MissIsabelOli) May 8, 2015
Isabel Oli, celebrity
— Daphne Osena Paez (@DaphneOP) May 7, 2015
Daphne Osena Paez, TV host and producer
— carmina v. legaspi (@minavillarroel) May 8, 2015
Carmina Villaroel Legaspi, celebrity
— Twink Macaraig (@twinkmac) May 8, 2015
Twink Macaraig, news anchor
— Mikael Daez (@mikaeldaez) May 8, 2015
Mikael Daez, celebrity
— Ricky Carandang (@rickycarandang) May 8, 2015
Ricky Carandang, journalist
— Tracy Ayson (@tracyayson) May 8, 2015
Tracy Ayson, blogger
— IG: @MarvinAgustin (@marvin_agustin) May 8, 2015
Marvin Agustin, celebrity
Load More Stories