10 Tweets That Trended Today: The Twitterati on Corazon C. Aquino Expressway, MRT trains + more
Plus, 'tis the season for...babies?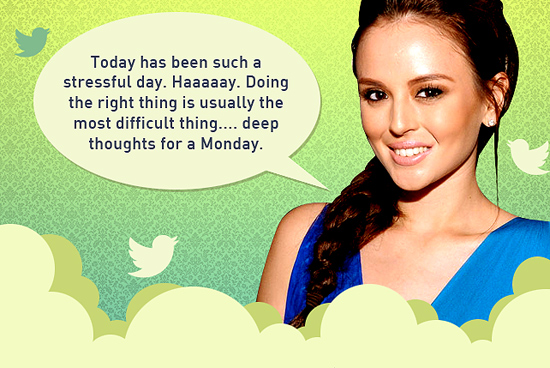 (SPOT.ph) The latest bill to get passed at the committee level of the House of Representatives is one that seeks to rename the North Luzon Expressway (NLEX) to President Corazon C. Aquino Expressway (CAEX). Netizens weighed in on the new bill, but aren't entirely convinced. Manilenyos also woke up to the news that only eight MRT trains are running from today until a still undisclosed date, prompting many to question if there's any hope left for the city's transport system.
ADVERTISEMENT - CONTINUE READING BELOW
Did we miss a tweet from your favorite local celeb or personality? Share your thoughts on our comments section below or follow @Spotdotph on Twitter to let us know what you think!
Art by Warren Espejo
— Vencer Crisostomo (@venzie) May 11, 2015
Vencer Crisostomo, activist
— Pia Pagkalinawan (@piahontiveros) May 10, 2015
Pia Hontiveros Pagkalinawan, journalist
— DYAN CASTILLEJO (@DYANCASTILLEJO) May 11, 2015
Dyan Castillejo, TV reporter
— Richard J. Gordon (@ChairmanGordon) May 11, 2015
Richard Gordon, Philippine Red Cross chairperson
— MarkTheHerras (@MarkTheHerras) May 10, 2015
Mark Herras, celebrity
— Mark Bautista (@iammarkbautista) May 10, 2015
Mark Bautista, singer
— Mikey Bustos (@MikeyBustos) May 11, 2015
Mikey Bustos, celebrity
— Georgina Wilson (@ilovegeorgina) May 11, 2015
Georgina Wilson, celebrity
— RA Rivera (@rarivera9) May 11, 2015
RA Rivera, musician
— Divine Lee (@DivinemLee) May 11, 2015
Divine Lee, celebrity
Recommended Videos
Load More Stories