10 Tweets That Trended Today: The Twitterati on Grace Poe, Rachelle Ann Go as Fantine + more
Plus, what's one musician's take on keeping the day job?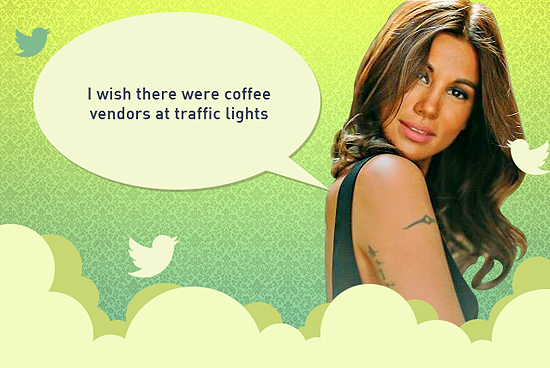 (SPOT.ph) It has been reported that P-Noy talked privately with Senator Grace Poe, causing journalists to speculate that he is convincing her to join the Liberal Party to run as president or vice president in the 2016 elections. In entertainment news, it seems that Rachelle Ann Go's theatrical careeer is on a roll. After the successful run of Miss Saigon, the singer has now been confirmed to play the role of Fantine in the upcoming West End production of Les Misérables.
ADVERTISEMENT - CONTINUE READING BELOW
Did we miss a tweet from your favorite local celeb or personality? Share your thoughts on our comments section below or follow @Spotdotph on Twitter to let us know what you think!
Art by Warren Espejo
— Tonyo Cruz (@tonyocruz) May 12, 2015
Tonyo Cruz, blogger
— Pia Magalona (@piamagalona) May 12, 2015
Pia Magalona, celebrity
— rico gutierrez (@ricogutierrez8) May 12, 2015
Rico Gutierrez, TV and film director
— Rachelle Ann Go (@gorachelleann) May 12, 2015
Rachelle Ann Go, singer
— Centenera-Valenciano (@TriciaCentenera) May 12, 2015
Tricia Centenera Valenciano, event host and blogger
— Gerry Alanguilan (@komikero) May 12, 2015
Gerry Alanguilan, comic book artist
— Mikee C. Jaworski (@mikeecj) May 12, 2015
Mikee Cojuangco Jaworski, celebrity
— armi millare (@armimillare) May 12, 2015
Armi Millare, musician
— Theodore Te (@TedTe) May 12, 2015
Theodore Te, lawyer
— Slick Rick (@_slickrick) May 12, 2015
Slick Rick, radio DJ
Recommended Videos
Load More Stories