10 Tweets That Trended Today: The Twitterati on Binay's frozen assets, Valenzuela fire + more
Plus, what makes a good day different from a bad one?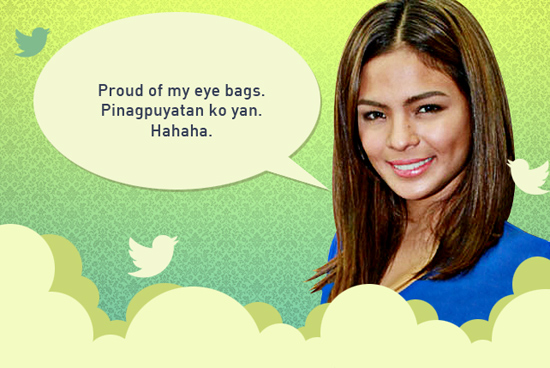 (SPOT.ph) The Court of Appeals granted the petition of the Anti-Money Laundering Council (AMLC) to freeze the assets of Vice President Jejomar Binay, his relatives, and close allies. This is in connection with the ongoing investigation on the allegedly overpriced Makati City Hall and other properties. While the Binay camp continues to deny allegations of corruption, netizens had their own opinions. In Valenzuela, retrieval teams continue to search for the bodies of factory workers who perished in the fire on Wednesday.
ADVERTISEMENT - CONTINUE READING BELOW
Did we miss a tweet from your favorite local celeb or personality? Share your thoughts on our comments section below or follow @Spotdotph on Twitter to let us know what you think!
Art by Warren Espejo
— ChareePineda (@ChareePineda) May 14, 2015
Charee Pineda, celebrity
— Mariz Umali (@marizumali) May 14, 2015
Mariz Umali, journalist
— carlosceldran (@carlosceldran) May 13, 2015
Carlos Celdran, cultural activist
— Joyce Ching (@chingjoyce) May 14, 2015
Joyce Ching, celebrity
— Alden Richards (@aldenrichards02) May 14, 2015
Alden Richards, celebrity
— Antonio F. Lagdameo (@AFLagdameo) May 14, 2015
Antonio Lagdameo, Davao del Norte representative
— Breaking free (@katalano) May 14, 2015
Kat Alano, celebrity
— Lovi Poe (@lovipoe) May 14, 2015
Lovi Poe, celebrity
— Mark Muñoz (@mark_munoz) May 14, 2015
Mark Muñoz, UFC fighter
— Janine Mari Tugonon (@janine_tugonon) May 14, 2015
Janine Mari Tugonon, beauty queen
Recommended Videos
Load More Stories