10 Tweets That Trended Today: The Twitterati on the West Valley Fault, Barack Obama's first tweet + more
Plus, who is Lourd de Veyra's suggested standard bearer for the LP?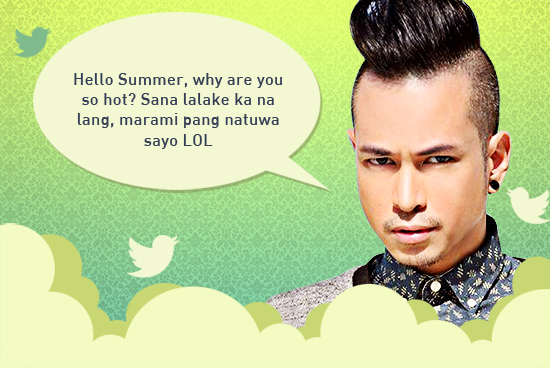 (SPOT.ph) News reports warn Metro Manila residents of a possible 7.2 magnitude earthquake to strike in our lifetime, particularly those living near the West Valley Fault. This had several netizens exchanging tips on how to prepare for that calamity. In other news, Barack Obama finally gets his own Twitter account, gaining 1.63 million followers on his first day.
ADVERTISEMENT - CONTINUE READING BELOW
Did we miss a tweet from your favorite local celeb or personality? Share your thoughts on our comments section below or follow @Spotdotph on Twitter to let us know what you think!
Art by Warren Espejo
— inday espina varona (@indayevarona) May 19, 2015
Inday Espina Varona, journalist
— TriciaZafra (@Tricia_Zafra) May 18, 2015
Tricia Zafra, TV reporter
— isabelle daza (@isabelledaza) May 19, 2015
Isabelle Daza, celebrity
— Lourd de Veyra (@lourddv) May 19, 2015
Lourd de Veyra, writer and TV host
— MAJA (@dprincessmaja) May 19, 2015
Maja Salvador, celebrity
— Niccolo Cosme (@niccolocosme) May 19, 2015
Niccolo Cosme, photographer
— Dingdong Dantes (@iamdongdantes) May 18, 2015
Dingdong Dantes, celebrity
— Wincy Aquino Ong (@wincyaquinoong) May 19, 2015
Wincy Aquino Ong, musician
— Ryza Cenon (@iamryzacenon) May 19, 2015
Ryza Cenon, celebrity
— Martin Bautista (@MartinBautista9) May 19, 2015
Martin Bautista, fashion designer
Load More Stories