10 Tweets That Trended Today: The Twitterati on Rohingya migrants, Duterte death squad + more
Plus, which celeb wasn't ready for some Game of Thrones spoilers?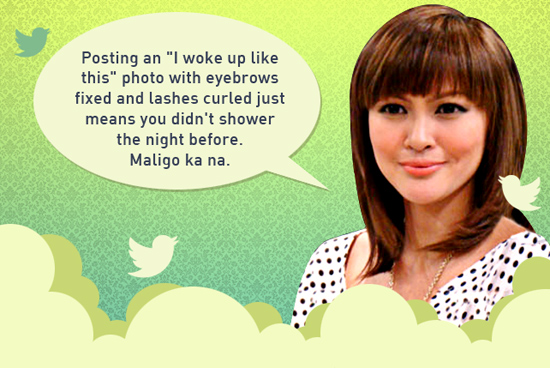 (SPOT.ph) Rohingya migrants from Myanmar are floating aimlessly in the Andaman Sea with none of their neighboring countries allowing them to land on their shores. As of yesterday, the Philippines was reported to welcome the refugees in case they reach the territory, so netizens weighed in on this decision. In local news, reports have linked rumored presidential candidate and incumbent Davao City Mayor Rodrigo Duterte to an alleged "death squad."
ADVERTISEMENT - CONTINUE READING BELOW
Did we miss a tweet from your favorite local celeb or personality? Share your thoughts on our comments section below or follow @Spotdotph on Twitter to let us know what you think!
Art by Warren Espejo
— Veronica Pedrosa (@Vpedrosa) May 20, 2015
Veronica Pedrosa, journalist
— Caloy Conde (@caloyconde) May 20, 2015
Caloy Conde, journalist
— MIGGY CHAVEZ? GREAT. (@mggykills) May 20, 2015
Miggy Chavez, musician
— Horace Grant (@horacegrant54) May 20, 2015
Horace Grant, NBA player
— Carlo Singson (@SingsonCarlo) May 20, 2015
Carlo Singson, journalist
— Dawn Zulueta (@DawnZpost) May 19, 2015
Dawn Zulueta, celebrity
— Ely Buendia (@elybuendia9001) May 20, 2015
Ely Buendia, musician
— Francesca Litton (@CheckLit) May 20, 2015
Cesca Litton, sports anchor
— Dax Lucas, I think. (@daxlucas) May 20, 2015
Dax Lucas, writer
— Amy Perez-Castillo (@amypcastillo) May 20, 2015
Amy Perez-Castillo, TV host
Recommended Videos
Load More Stories