10 Tweets That Trended Today: The Twitterati on the effects of the rain, missing iPhones + more
Plus, what does it mean when you're always online?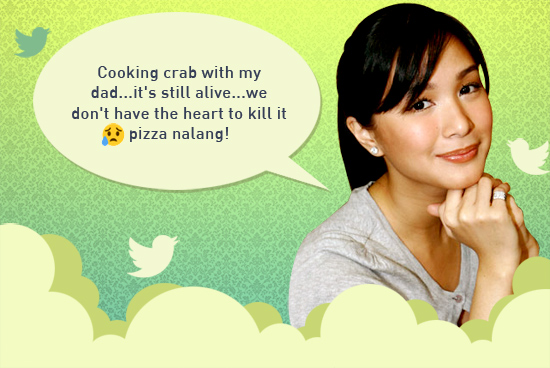 (SPOT.ph) The gloomy Friday weather flooded Twitter with emotions and some celebs even shared their hugot lines. It's a good time to be pensive and muse about guilt, the food we eat, and the great equalizer.
Did we miss a tweet from your favorite local celeb or personality? Share your thoughts on our comments section below or follow @Spotdotph on Twitter to let us know what you think!
ADVERTISEMENT - CONTINUE READING BELOW
Art by Warren Espejo
— Amy Perez-Castillo (@amypcastillo) May 29, 2015
Amy Perez-Castillo, host
— Gabe Mercado (@gabemercado) May 29, 2015
Gabe Mercado, comedian
— Lea Salonga (@MsLeaSalonga) May 29, 2015
Lea Salonga, singer
— Dawn Zulueta (@DawnZpost) May 29, 2015
Dawn Zulueta, celebrity
— agot isidro (@agot_isidro) May 29, 2015
Agot Isidro, celebrity
— sarah meier (@sarah_meier) May 29, 2015
Sarah Meier, celebrity
— LoveMarie O.Escudero (@heart021485) May 29, 2015
Heart Escudero, celebrity
— Kelvin Yu-Jackman (@itchykel) May 29, 2015
Kelvin Yu, musician
— Sam Gogna (@sam_yg) May 29, 2015
Sam Gogna, radio DJ
— Bullet Dumas (@bulletdumas) May 29, 2015
Bullet Dumas, musician
Recommended Videos
Load More Stories