Top 10 Things Not to Do in Manila
There's always something fun to try out in this city, but also some things not to.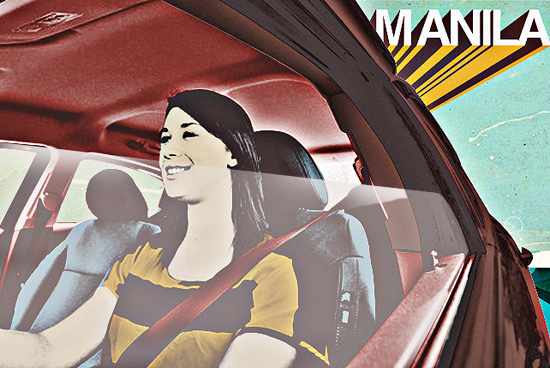 (SPOT.ph) Game nights, film festivals, crafting-there are plenty of things to discover and do in Manila. But there are also a few things to avoid. Just like any other urban jungle, there are certain ways to survive the wild.
In some cities, you might need to "keep right" but here in Manila, just keep your eyes open or else you'll get crushed in a wave of pedestrians or by the occasional motorcycle driver. We've noted just some of the basic not to-dos. What else should we do (and not do) to survive Manila, Spotters?
ALSO READ: 10 Best Apps to Help You Deal With Life in Metro Manila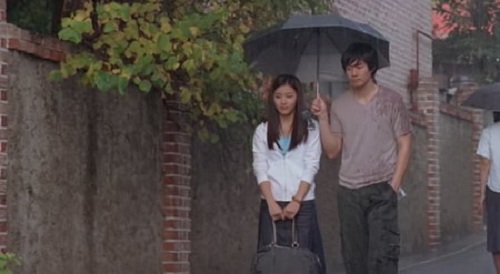 ADVERTISEMENT - CONTINUE READING BELOW
Your only excuse for not having an umbrella handy is when making da moves.
1.  Forget your umbrella
Is it the scorching month of April? Pack an umbrella because good luck finding a shady area to walk through. Is it the wet, wet month of July? Bring an extra umbrella just in case strong typhoon winds rip apart your first one. Whatever the time of year, an umbrella can be your best friend.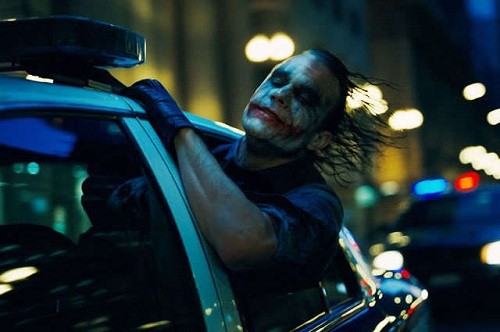 ADVERTISEMENT - CONTINUE READING BELOW
Mmm...love the scent of carbon monoxide!
2. Cruise with the windows down
Manila weather is often temperamental, swinging from unbearable heat to sudden downpour. Then there are those rare, rare days of perfect weather: the sun is shining but there's just enough wind to cool you off. It's such a special occasion that you're tempted to drive with the windows down-that is, if you're willing to stand the smog and pollution. Or you're the brave soul willing to look at the Gagamboy gangs in the eye and declare, "Not today." For health and safety reasons, please keep all limbs and belongings inside your fully closed vehicles.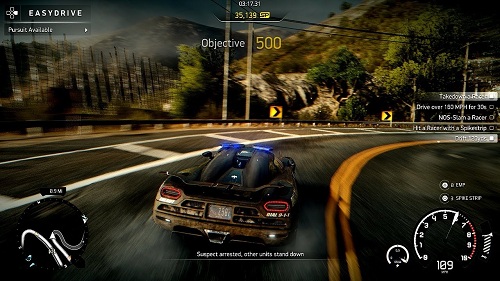 ADVERTISEMENT - CONTINUE READING BELOW
Better save your Need for Speed dreams for another time and place.
3. Drive a sports car
Look at you with your sleek, red sports car and your newfound confidence. We don't blame you for wanting to show off your new baby, but have you considered those potholes, bumps, and broken concrete? If you really think about it, you'd want to limit your driving to just a handful of areas in Manila (see: The Fort or Alabang), unless you're a daredevil and want to play real-life Need for Speed with the bus drivers along EDSA.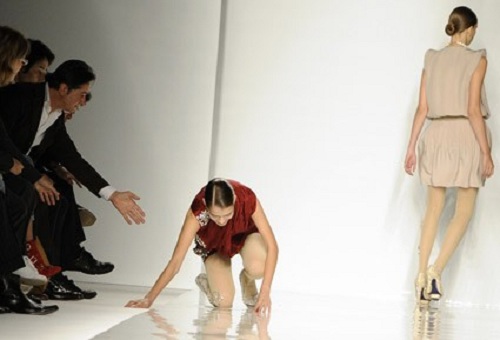 ADVERTISEMENT - CONTINUE READING BELOW
If the catwalk is not safe, then our crack-filled sidewalks are danger zones.
4. Wear the wrong shoes
High heels? Only if you have iron feet and are prepared to face an obstacle course of unreliable (sometimes non-existent) sidewalks. Save your beautiful suede or leather shoes for the dry season, because they'll just turn into mini-swimming pools when it pours. If you're commuting (good luck climbing those MRT stairs), we suggest donning flip-flops and stowing away your heels for dry, flat land... indoors.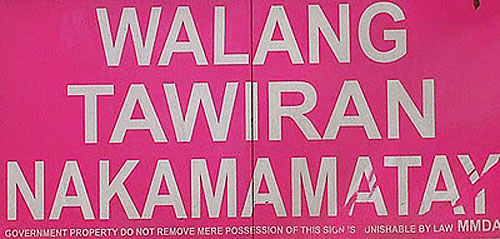 ADVERTISEMENT - CONTINUE READING BELOW
Really? Really.
5. Jaywalk
If you're along Commonwealth or Quezon Avenue and you need to get to the other side, you've probably toyed with the idea of sprinting across the road. Those footbridges are far too apart from each other; imagine all that walking just to get to your destination. You need to get there right now, you say. Are you willing to ignore those bright, pink MMDA signs reminding you of the precious gift of life?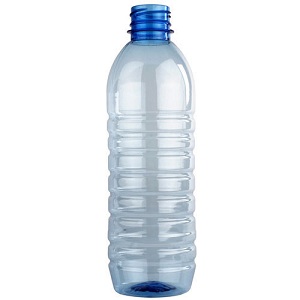 ADVERTISEMENT - CONTINUE READING BELOW
Better keep one of these handy in the car. Ahem.
6. Hold your pee
When nature calls, there's nowhere to go but the nearest bathroom. It's all easily said and done when you're at the mall, but when you're stuck in traffic, it seems the only place of relief that's remotely dignified are the (once again, pink) MMDA stalls. You better pray it's somewhat clean enough. If you're a female, might we suggest the nearest fast food joint?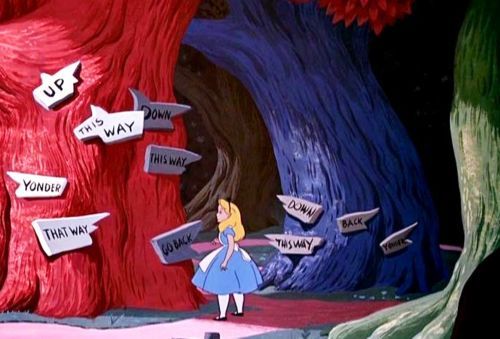 ADVERTISEMENT - CONTINUE READING BELOW
Hmm...
7. Ask for directions
"'Yung 'yun andun sa may dulo." Huh? In this topsy-turvy city where street signs are elusive and  construction work is always ongoing, navigating streets is a challenge. Going somewhere unfamiliar? Ask a friend who's been there, or do some research before getting behind the wheel.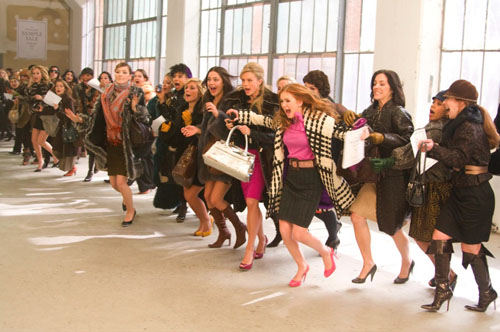 ADVERTISEMENT - CONTINUE READING BELOW
Looks familiar?
8. Go to a mall during a three-day sale
Three-day sale weekends should be left to the extremely patient...unless you're a pro at elbowing people out of your personal space.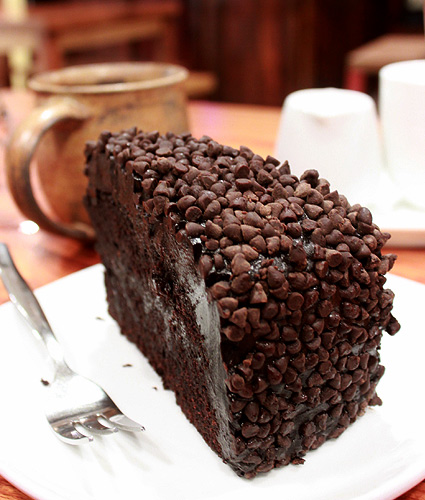 How can you say no?
9. Not have an appetite
...and patience, for that matter. In a city where people are champs at waiting, waiting, and waiting, you can be sure that there's some kind of food around every corner. Whether it's the 10th new restaurant that's popped up this week, your old reliable snack station, or the manong who sells biscuits to weary, gridlocked drivers, Manila's got plenty for you to chew on.
ADVERTISEMENT - CONTINUE READING BELOW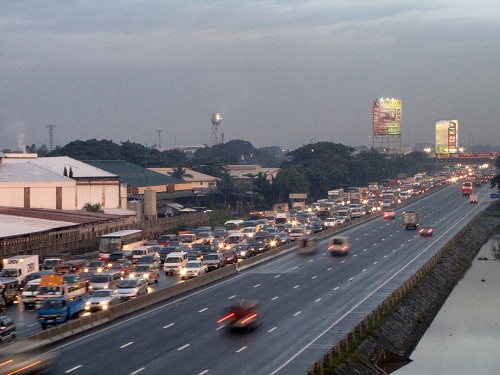 Are we there yet?
10. Go out of town during a long weekend
Finally, a three-day weekend. Just make sure you leave at the crack of dawn or head out the night before to avoid the jam at the toll booths. Better yet, we invite you stay in the city. Half the population has ditched it. You finally have Metro Manila all to yourself! Enjoy! Check out a neighborhood guide or two!
ADVERTISEMENT - CONTINUE READING BELOW
ALSO READ: 10 Best Apps to Help You Deal With Life in Metro Manila
CONTINUE READING BELOW
Recommended Videos
Share this story with your friends!
---
Help us make Spot.ph better!
Take the short survey
Load More Stories