10 Expressions People Need to Stop Using
...mindlessly, that is.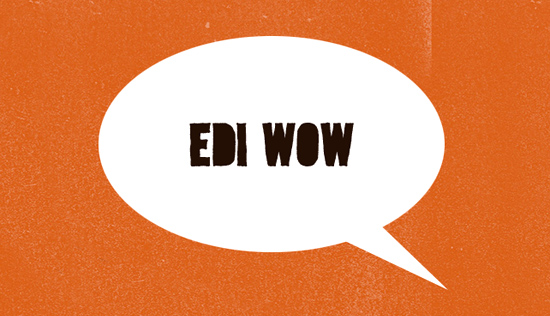 (SPOT.ph) We've all been there, listening to a friend tell a joke, and when he delivers the punchline, the crowd erupts in one snappy, "BOOM, PANES!" It's like magic, how two words can make people feel like they belong, sharing that one connected moment. The trouble with that sort of magic is people use it too much, and it loses impact as people exceed their daily quota and the expression peaks. And when it reaches Quota Kinabalu, there's nowhere to go but down. Ayun, napanis na. But we mix metaphors.
Instead, we've devised a quick-and-dirty way of checking if we've been hobbling along, using these expressions as crutches. Let's go.
Art by Warren Espejo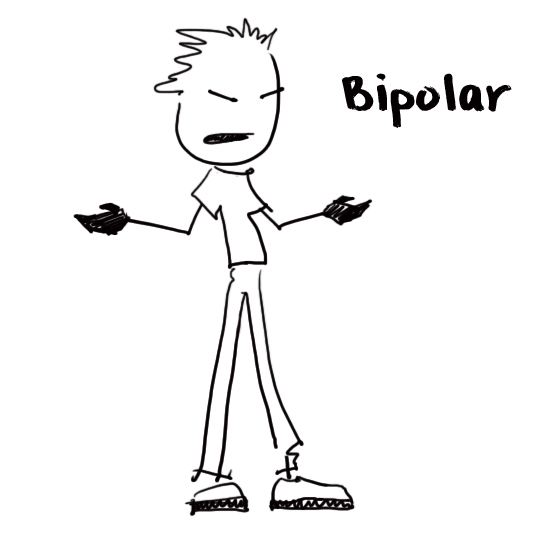 Bipolar
Where it works: "Mark's bipolar, so he has to take meds to help his moods."
Where it doesn't work: "OMG the weather's so bipolar!" or "Bakit ang bipolar mo ngayon? Nag-away ba kayo ng bae mo?"
If it doesn't refer to the medical condition, use a different word. Try moody or glum. Or empathy!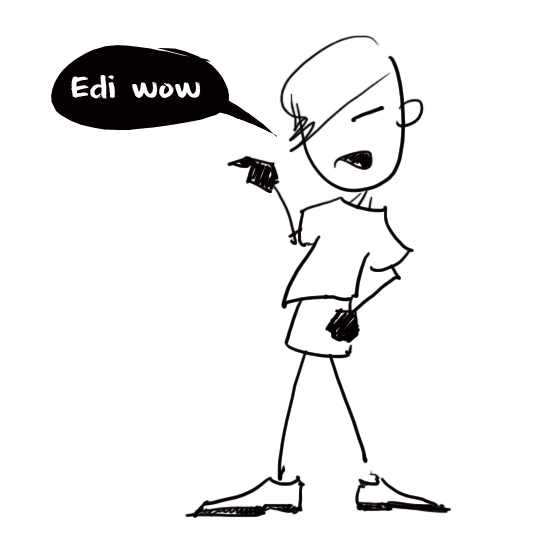 Edi wow
Where it works: "You know why I'm not fat like you? I have discipline. I stick to my diet. I go to the gym regularly. I get enough sleep and drink lots of water. It's why I have these abs, see?"
"Edi wow."
Where it doesn't work: "So I weighed myself this morning and I lost 10 pounds! All that hard work finally paid off!"
"Edi wow."
ADVERTISEMENT - CONTINUE READING BELOW
It's one thing to pop a condescending person's ego balloon, and another to knock the wind out of the sails of someone who's sincerely trying. Apply the same approach to ikaw na.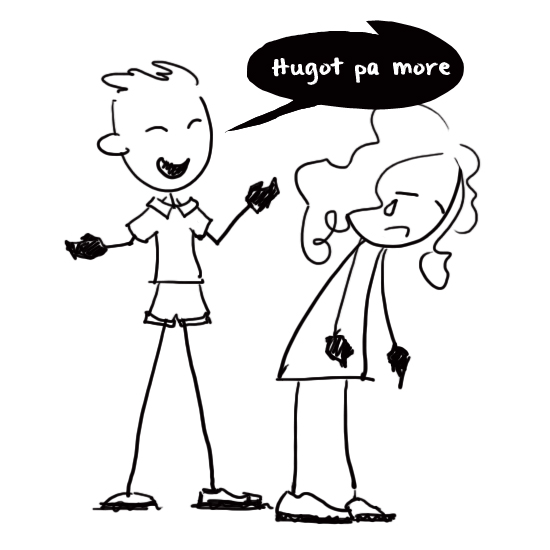 "_________ pa more"
Where it works: Before letting out a snappy __________ pa more, ask yourself two questions. First, is this the first time you're using it today? Second, look around you: Is it the first time these people will hear this from anyone today? If so, go.
Where it doesn't work: Apply the two questions above. If it's not the first time, try something else. (Hint: silence works, too.) Remember, the more you use "__________ pa more," it becomes less snappy and more soggy.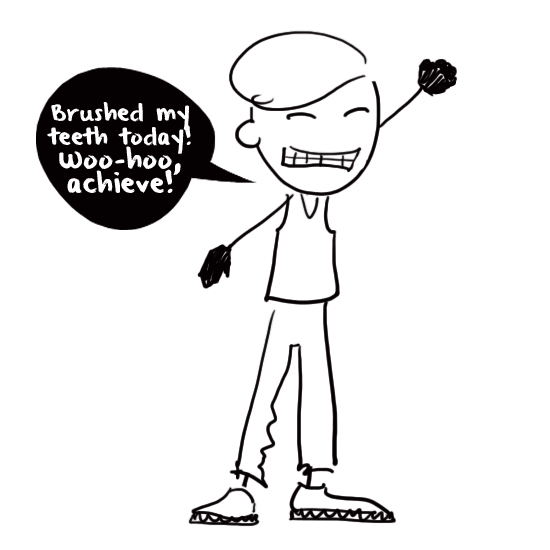 Achieve
Where it works: Achieving something means constant effort toward a significant goal: getting a diploma, working for a promotion, saving up to buy a house, filing taxes on your own.
Where it doesn't work: We don't achieve easy things.
For example: "Brushed my teeth today! Woo-hoo, achieve!"
Also, it has nothing to do with luck: "Won the office raffle! Achieve na achieve!"
It isn't something to sneeze at, although it may sound like one.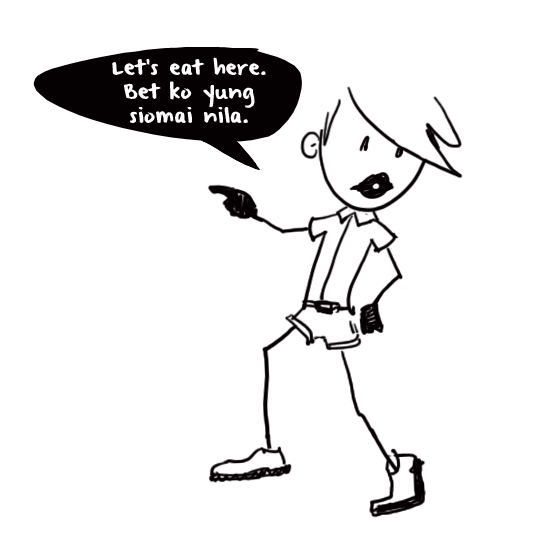 Bet ko 'yan
Where it works: "Oo, ma-le-late si Kurt. Bet ko 'yan." (Hint: There's some form of gambling involved.)
Where it doesn't work: "Let's eat here. Bet ko yung siomai nila." Liking something doesn't always involve gambling.
On the other hand: "What can I do? Bet ko siya, eh." Hey, it's always a gamble where love is concerned.
ADVERTISEMENT - CONTINUE READING BELOW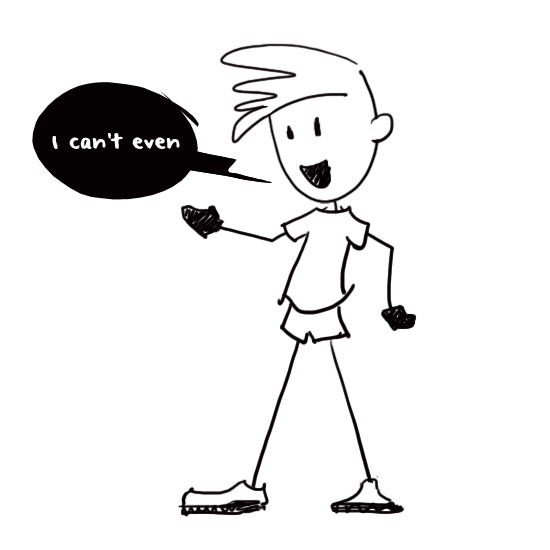 I can't even
Where it works: The cats on the Internet are too cute. Like one mass of beef leaving the grinder, the crowd in the MRT pushes out, taking us with it. The lights come on, and family and friends yell, "Surprise!" Words fail us. We can't even. Where it fits the situation, it works. 
Where it doesn't work: If we can't describe how we feel about seeing a lovely sunset, hearing our new favorite on the radio, or finally getting home after a long workday, maybe we should try finishing our sentences. We can even, like totes.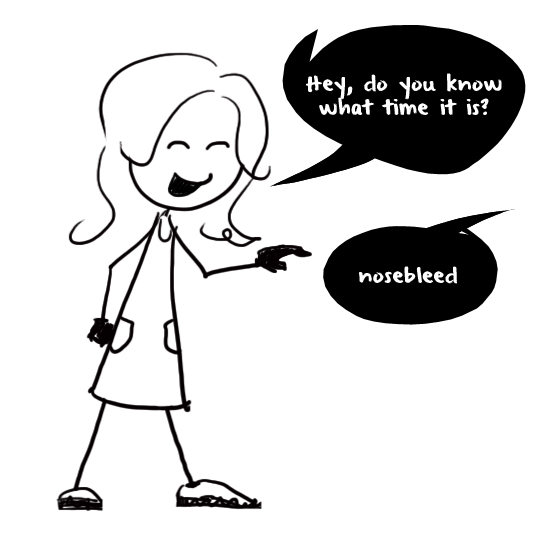 Nosebleed
Where it works: Reading James Joyce's Ulysses. Understanding tax forms. Spending all day under the hot sun. Sneezing too hard.
Where it doesn't work: "Hey, do you know what time it is?" "Nakaka-nosebleed ka naman."
It's English used simply. Give your brain some credit.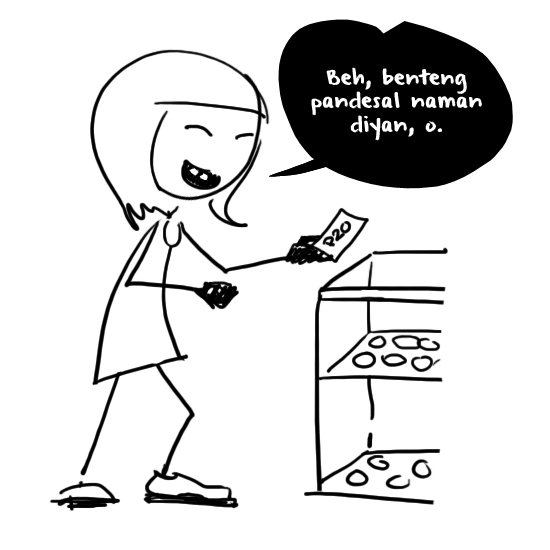 Calling strangers "'Beh."
Where it works: "Thanks for tonight. Love you, 'beh."
Where it doesn't work: "'Beh, benteng pandesal naman diyan, o." Or, "Dito ba yung pila, 'beh?"
If they're strangers, maybe it's not a good idea to address them as if you take them to candlelit dinners and on long walks by the beach.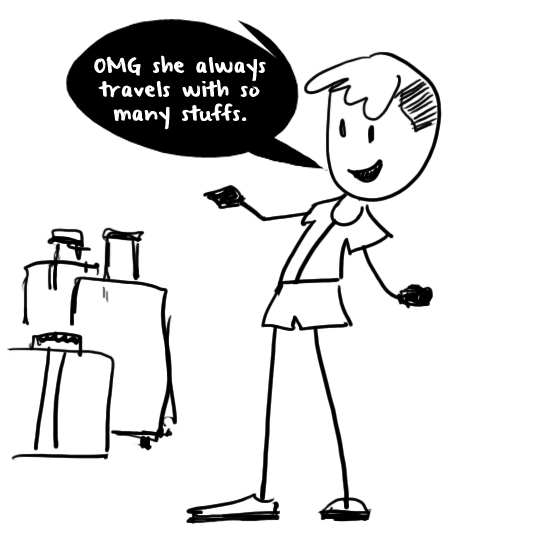 Stuffs
Where it works: "She always stuffs her suitcase so full of clothes, you have to sit on the cover to close it." (Hint: It's a third-person singular verb in this case.)
Where it doesn't work: "OMG she always travels with so many stuffs."
ADVERTISEMENT - CONTINUE READING BELOW
This is an old error, but also the pet peeve of many. Like jewelry, equipment, and furniture, stuff (the noun) cannot be counted, and thus do not need "s" when referring to many of them. You can learn more about noncount nouns here.
Meanwhile, we have some friends who say stuffs in jest. We'll know they're joking if 1) they normally use proper spelling, punctuation, and capitalization, and 2) they have a strong opinion on the Oxford comma. Also, if they're really joking, they'll say stuvves.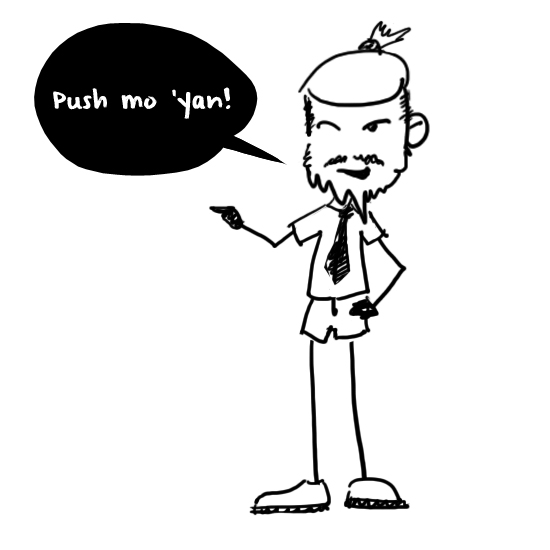 Push mo 'yan
Where it works: As encouragement: "#BalikAlindog2015? Push mo 'yan!"
As sarcasm: "Push mo 'yan, Sisyphus."
Everything else in between: "I want tinola for lunch." "Sige, push mo 'yan."
Where it doesn't work: It's a subjective thing, but it's like a drug or "__________ pa more": Regular use creates tolerance. Maybe it's time to look for the next thing. Sige, pu—never mind.
Load More Stories