10 Types of Bosses You Will Work for in Life
Cue cackling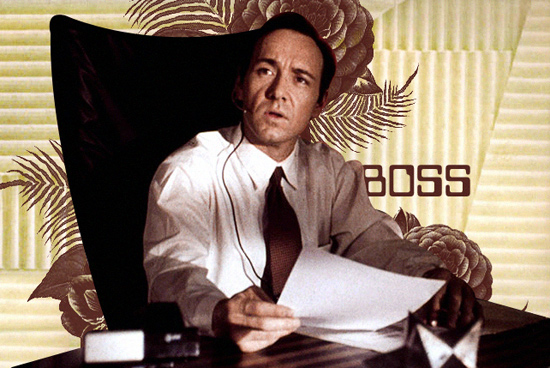 (SPOT.ph) Now that you've been introduced to the 10 People You Meet in an Office, suit up because it's time to say hi to the bosses. As in video games, this is the level you have to prepare for...because you work for these people. They decide whether you progress or not and believe us, you will need to be completely healed and also stocked with potions (even megapotions) if you have an encounter with one of these 10 types of bosses in the workplace.
ADVERTISEMENT - CONTINUE READING BELOW
The one who smiles a lot
Always smiling, even when he's giving you a bad review or a reprimand. It's disturbing, really. You know who else smiles a lot? Gwynplaine. Pennywise. The Joker. Maybe that's how he commands respect.
The one with the Prodigal Son
You wouldn't say she plays favorites...but she does seem particularly invested in this one co-worker, whose mistakes she always finds forgivable and whose achievements, no matter how miniscule, she praises for weeks on end. Sometimes, it feels like that one officemate can run the company to the ground and your boss would thank her for it. What is up?
The one who desperately wants to be your friend
Maybe he misses being "just a regular employee" because you know what they say: It's lonely at the top. He's constantly trying to be "one of the guys" and does everything in his power to make you forget that he has actual power. Leadership philosophy: A good leader is a good follower. Unfortunately, sometimes the rest of the team is confused because there's nobody to follow.
ADVERTISEMENT - CONTINUE READING BELOW
The one who might as well be a restaurant
Pakain galore! There's always some excuse to order pizza or a big bilao of palabok. She's especially giddy when it's someone's birthday, because birthday means cake. Actually, make that cakes. On one hand, you're never hungry. On the other, buttoning up your pants is becoming a struggle. A popular variant of this boss is "the one who is always inviting you out for drinks."
The one who seems to be getting paid to have a vacation
Business trip...again? Where does he go? What does he do? Who do we even send these reports to now?
The one who brings a laptop to a company party
She really, really, really likes her job and she firmly believes that spreadsheets can save the world. There are days when you're not sure if she actually went home or she just stayed there, working.
ADVERTISEMENT - CONTINUE READING BELOW
The one who thinks you're Google
He needs you to explain everything, because...reasons? He thinks you're a genius and you're worried because your department feels like it's being steered by a parrot wearing the captain's hat.
The one who probably doesn't need a team
Any opinion contrary to hers is squished, like vermin. You are paid to nod. Get to it!
The one with questionable tastes
People in creative departments, throw your hands in the air if you feel this. You're basically always suffering from a heart attack, because it constantly feels like your boss is taking your artfully done project and turning it into a generic puddle of conformist goo. Revisions multiplied by forever make you weep.
The one who will make your life a living hell
There's a storm outside that's strong enough to blow the roof off of some houses—and she's wondering why you're not at your desk yet. If you were mugged and your phone was taken, she'll wonder why you think this is an excuse for not handing her that thing she's demanding. Also, she gave you that 500-page data five minutes ago. Where's the report? It's just a 42-degree fever, why is it impairing your brain function? Why are you even sick? Why do you make mistakes? Try not to cry when she checks again if robots have been invented to replace you yet.
ADVERTISEMENT - CONTINUE READING BELOW
Also read:
10 People You Meet in an Office
The 10 Desks You See in an Office
The 10 People You Meet in an Elevator
The 10 People You Meet at the Gym
The 10 People You Meet in a Call Center
The 10 People You Meet at a Government Office
Recommended Videos
Load More Stories