Mini Manny stands up to a bully
Mike Sandejas has a punchy new video.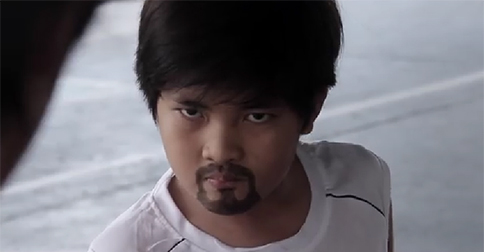 (SPOT.ph) Here's a little something that's not quite Kid Kulafu, but succinctly captures what famed boxer Manny Pacquiao now symbolizes for Filipinos—especially those who feel pushed and shoved in different circumstances. Pac-Man's been "relishing" his underdog status in The Fight of the Century and, if our love for melodrama is any proof, his fans are also lapping it all up. Who doesn't want a good old rags-to-riches story? It makes you feel like you can win in life, odds be damned!
ADVERTISEMENT - CONTINUE READING BELOW
Don't believe us? Here's a short film directed by Mike Sandejas, one of our newsmakers of 2014. You might remember him for his film Dinig Sana Kita and that little post he made on Facebook that went viral. He's back, waving the Team Pacquiao flag with a video illustrating "The Pacquiao Effect." Check it out:
If you're excited for Pac-Man's match against Mayweather, we're going to spoil you. Read: 10 Ways Manny Pacquiao Has Already Won Against Floyd Mayweather.
Recommended Videos
Load More Stories