Hashtag: #PogiProblems
When your face is your curse, how you do you deal with life?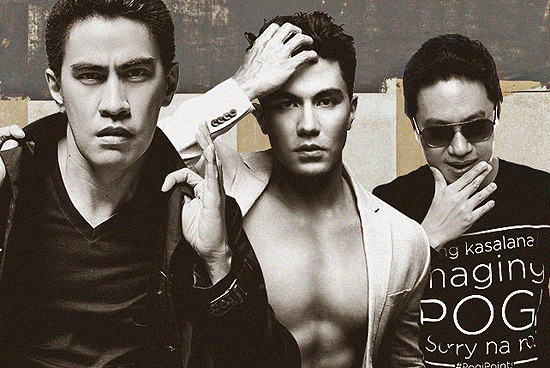 (SPOT.ph) So. You were born pogi and you feel it's unfair. Despite supposedly being God's gift to women, you carry the weight of the world on your shoulders. Guys hate your guts for being effortlessly gorgeous. The ladies, on the other hand, act desperate whenever you're around.
ADVERTISEMENT - CONTINUE READING BELOW
CONTINUE READING BELOW
Recommended Videos
What's worse, non-pogi dudes will never understand how difficult it is to be in your shoes. They think you're just being ridiculous when you look up and ask, "Why, God, why? Why did you make me the way I am—looking so perfect?"
Thanks to social media, we know you're not alone. Take a look at what your fellow pogis have to say about their equally miserable lives.
ADVERTISEMENT - CONTINUE READING BELOW
"Mabait lang ako tingnan. In English, I'm just good-looking." — Ramon Bautista, on efficient translation
It doesn't make sense, yet it sort of does. Thus manifests the mysterious power of the pogi essence.
"Nag-jogging lang ako, paglingon ko, may fun run na." — Pogi Problems Facebook Page, on suffering the consequences of natural good looks
Yesterday's Helen of Troy may have launched a thousand ships, but today's Macho Gwapito can launch one fun run after another. Take note, Department of Health: Handsome men can put an end to obesity.
— Luis Manzano (@luckymanzano) May 22, 2015
"Isa lang ang mas mainit sa panahon ngayon: walang iba [kundi] ang hotness ko." — Luis Manzano on Twitter
If Luis packages his sweat and sells it as hot sauce, are women going to buy it? To his manager: You're welcome.
"Kung hindi ako para sa kanya, eh di kawawa naman siya." — Empoy Marquez, on genuine sympathy
Who cares if she doesn't see what you see when you look at your allegedly handsome face in the mirror? One way or another, it's her loss.
ADVERTISEMENT - CONTINUE READING BELOW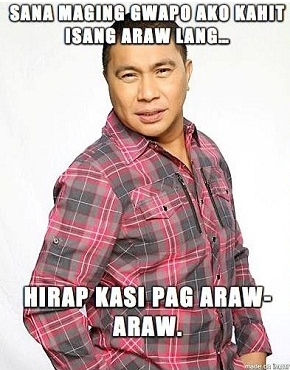 "Sana maging pogi ako kahit one day lang, hirap kasi kapag araw-araw." — Problemang Pogi Facebook page, on wishful thinking
Seems like a heartfelt prayer. But then again, be careful what you wish for.
"Gandang lalake lang ang puhunan ko." — Jose Manalo, on investments that matter
Good looks can make or break your career—just ask the guys working in gay bars along Timog.
ADVERTISEMENT - CONTINUE READING BELOW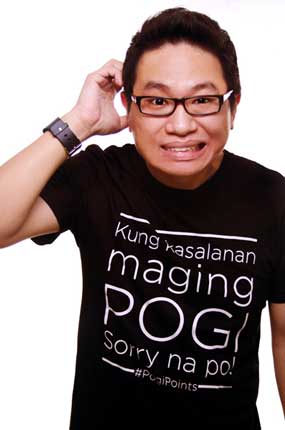 "Kung kasalanan maging pogi, sorry na po!" — Statement tee from Suplado Shirts, on the value of apologies
There's nothing like true remorse to win over anyone who gets offended by your superior face. Seriously.
"Hindi lahat ng pogi manloloko. Kaya mga pogi, umayos kayo—nadadamay ako." — anonymous meme
All pogis may look the same, but thinking that they are all guilty of the same sin is unfair. In fact, it's almost racist.
ADVERTISEMENT - CONTINUE READING BELOW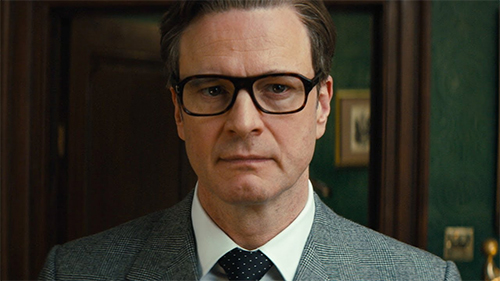 "I think it is rather expected that if you want to become a professor, that you don't look like someone from Baywatch." — Hollywood actor Colin Firth, on career limitations

That means good-looking guys will have to make do with becoming supermodels. Or handsomely paid actors. What a pity.
"Huwag mo akong landiin, baka ma-in-love ka sa 'kin. — Pogi Points author Stanley Chi, on giving fair warning
ADVERTISEMENT - CONTINUE READING BELOW
Ladies, heads up: It is against the law to take advantage of a man, even if his good looks are "asking for it." Just look up Article 336 of the Revised Penal Code, also known as Acts of Lasciviousness.
If you're pogi and you're having problems about it, it's time you came to terms with what you were born with. Accept that not everything in life is fair. Learn to be thankful—after all, kung mahirap maging pogi, mas mahirap maging pangit.
Also read: Hashtag: #ManilaProblems
Load More Stories