10 Ligaw Moves a la Politico
It's been proven that they'll do anything to get our attention. Absolutely anything.
(SPOT.ph) Bring out the abaniko so we can all hide our blushing faces. Nothing's "official" yet but we're getting a lot of attention from fancy folks in barong, showering us with promises and candy. The future has never looked so bright as they identify the wrongs done to us in the past while offering to give us what we already know we deserve.
It's ligaw season and we're privy to all the best moves. Check these out!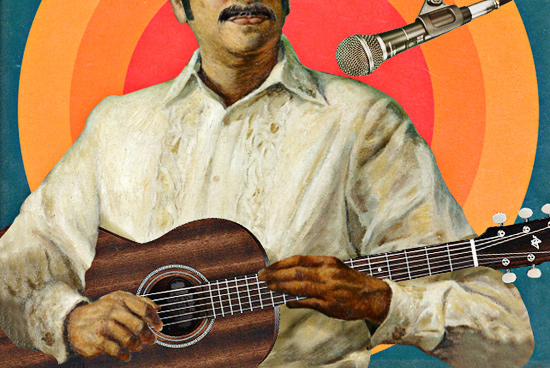 ADVERTISEMENT - CONTINUE READING BELOW
Harana's not dead!
If you're lucky, this comes with a dance move, but if not, you still get a remix of a popular tune of the times. Isn't this what we all look for in a partner? Unconditional wailing of bastardized songs?
Free sweets!
Is it from their family's bakery? Did he secretly pay for it by stealing the tips you thought you were leaving the waiters? Who cares, it's cake and candy!
Sweet nothings, darling.
Who doesn't enjoy promises of better tomorrows? It's always going to be like high school, when you're holding hands on the steps, pretending like you have infinite time and money to conquer the world through the power of your love. He's going to make you all sorts of promises and, as classic country Taylor Swift put it, "When you're 15 and somebody tells you they love you, you're going to believe them."
CONTINUE READING BELOW
Recommended Videos
ADVERTISEMENT - CONTINUE READING BELOW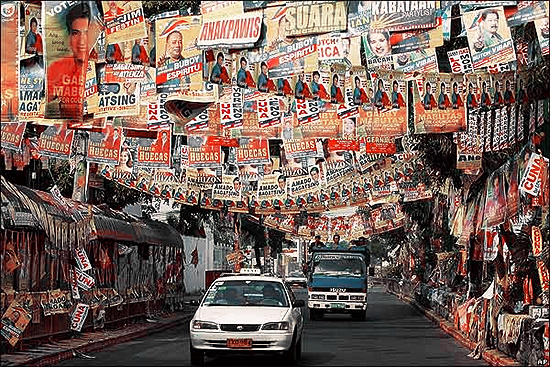 Couple shirts! Couple fans! Couple bimpo! Couple baller band!
So. Much. Free. Stuff. It's stamped with his name and face, so everyone can see that he loves...uh, his face. And you. He loves you, too.
He's a master in the art of contrast.
Look at him. Now look at the other guy. Look at him. Now at the other guy. You might as well pick him, because bad is better than worse.
ADVERTISEMENT - CONTINUE READING BELOW
He's never wrong.
If you want the perfect man, here he is. There's always a good reason for his mistakes and he's never to blame or at fault. If you hear something bad about him, those people are just spreading lies. They just envy his perfection, for he's a simple man who does everything right all the time.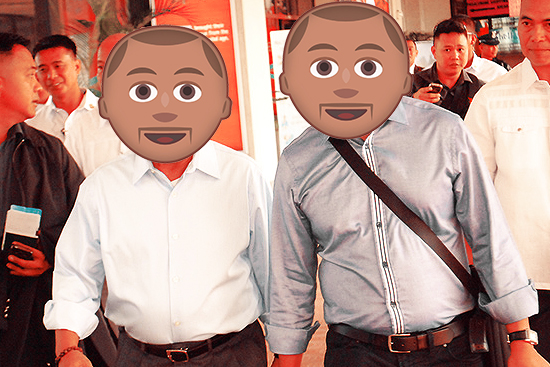 ADVERTISEMENT - CONTINUE READING BELOW
If you guys break up, his brother will replace him.
You're never going to be alone again! Say yes to him and you're set for life. You get to date him, his brother, his cousin, his sister, and, you know what, even his mom.
He makes it impossible for you to say no.
What do you mean it's creepy? It's not. His uncanny ability to develop a debilitating condition whenever the two of you disagree is a marvel. Maybe you should appreciate it more. Don't be ungrateful, jeez.
Everyone else loves him, so he's your boyfriend now.
Your father loves him, your pastor loves him, your neighbor loves him, your manong mangtataho loves him...you get the drift. Boto silang lahat. By that grace, he's now yours to love for the rest of your life...or at least the next few years. Congrats.
He's low maintenance.
He only appears during special occasions, which means you have guaranteed eye candy during birthdays, anniversaries, Valentine's Day, et cetera. The rest of the year, you're on your own. Isn't that nice?
ADVERTISEMENT - CONTINUE READING BELOW
Share this story with your friends!
---
Help us make Spot.ph better!
Take the short survey
Load More Stories