10 Moments That Make You Feel Like a Lola
Scoobs? How about just nope.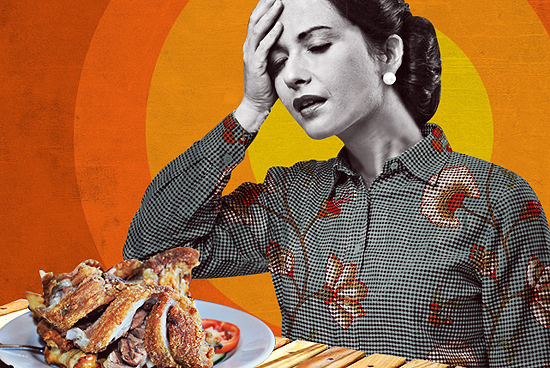 (SPOT.ph) Let's put a positive spin on this: Time flies when you're having fun and it seems like you've definitely been enjoying yourself over the last couple of years. You've seen music groups disband and reunite (and grow beards). You've seen your high school friends hook up, get married, and now you're a godparent to one of their children (holy cheese, that's a plural!).
You've made it this far and that's a cause for celebration. The alternative is grim, so these 10 little "senior" moments shouldn't bother you...too much.
Also read:
20 Telltale Signs You're Becoming a Tita
10 Adult Moments No One Can Avoid
You said "sex tape" when those scandals went viral.
It's sex "video" now. Children only think of the Scotch kind when you say tape.
You think the '90s was 10 years ago.
We also vote you most likely to sing along to a BSB track whenever and wherever it plays.
You danced last night and now your thighs feel like murder.
You can actually twerk! You...uh, shook it like a Polaroid picture (that was a thing, remember?) and you wake up regretting not doing warm ups. Apparently, the gag in movies when the character throws his back because he got...uh, "jiggy with it" is real.
Crispy Pata doesn't just make you fat, it gives you a headache.
Even if you're so #confident now that you're a #TitaofManila who's comfortable in her skin...biology wins! One minute you're savoring the skin of the best dish in the world...that now seems to be spinning too fast.
ADVERTISEMENT - CONTINUE READING BELOW
Songs about butts make you question the future of the planet.
Are young people aware of what comes out of butts?
Things that go viral convince you that zombies would starve.
...because there are no brains. (Guess what? You're older than that joke.) You deeply regret Googling "Nae Nae" and the appeal of dubsmash is lost on you.
You're accidentally a hipster.
These children, thinking they're inventing new things. You've seen it all before. Shut up about 500 Days of Summer. It's an Annie Hall knock-off.
You're at the age your parents were when they had you.
CONTINUE READING BELOW
Recommended Videos
But, unlike them, you're single and nowhere near pregnant. In this economy, that's a good thing.
You're older than Liza Soberano.
She's practically a toddler.
You don't know what AF means.
And frankly, you're cool with that. Mostly because you once tried to use "on fleek" in a sentence and it backfired. (And you still don't understand the difference between "normal" and "normcore.")
Also read:
20 Telltale Signs You're Becoming a Tita
10 Adult Moments No One Can Avoid
Share this story with your friends!
---
Help us make Spot.ph better!
Take the short survey
Load More Stories