10 Mind-Boggling (and Heartwarming) Examples of #TatayLogic
Or the things you can learn from a Pinoy dad!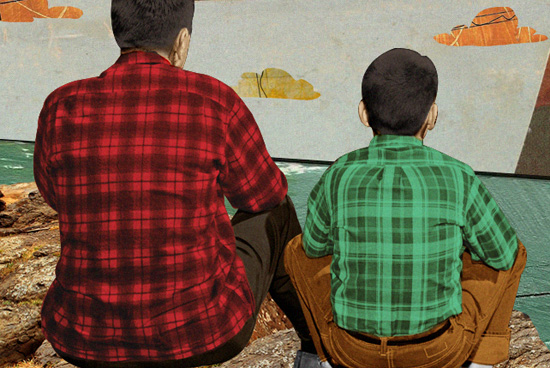 (SPOT.ph) There is something else to the wisdom of the Tatay. Where the stereotypical mom is often the one who incessantly nags and gossips to no end, it is the dad who fumbles in finding the right things to say at the right time. The darndest things that he says come out of a struggle with trying to be the perfect man in your life, while knowing he is far from actually being one. This is the very foundation of his thought process, with a logic beyond the limits of the human mind or common sense.
Here are 10 instances of #TatayLogic at work, some of which you may have already heard, but are worth taking to heart, no matter how young or old you are.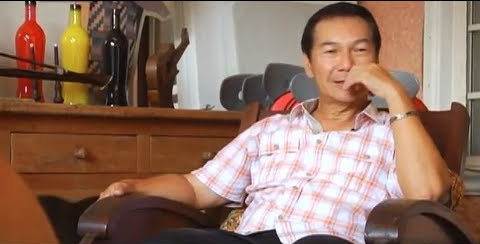 The rules apply to everyone but your mother.
If Tatay hates loud music, misplaced clutter, or something else, you will get the dreaded silent treatment or an earful upon offense...unless the culprit is your mother. As one daughter shared, "Tatay would flip if he finds anyone leaving, say, a glass of water in random places. If it's mom, it's fine." For daughters, keep this in mind when you notice a great discrepancy between what you wear and what your mom may wear on casual weekends.
ADVERTISEMENT - CONTINUE READING BELOW
Let him answer his own questions.
There really are things that are better left for the dad to figure out. In one instance, one son was asked by his father in total seriousness, "Kilala mo ba si Maria Ozawa?" This son was keen enough to say, "No," in case it was a trap. (Turned out that his dad really didn't know who Maria Ozawa was, and he ended up Googling her on his office computer.)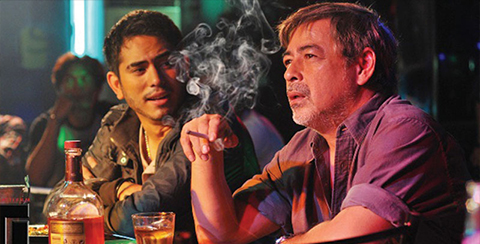 "Do as I say, not as a I do!"
Drink too much? Get into a fight? Dad needs to bail you out from an altercation at school, or during a night out? Even if you are privy to your father's once-young rebellious past, it is useless to bring it up to save yourself. Forget about reminding him that he was a teenager who snuck out to meet up with his friends, too. As one dad famously told his children in the event of conflict, "Do as I tell you, but don't do as I do."
CONTINUE READING BELOW
Recommended Videos
He can diagnose diseases...but only his own.
What are years and years of med school compared to what pop and friends know about the limits of the human body? As an anonymous source heard from her dad, "I was not feeling very well so I saw the doctor. The doctor told me to stop eating fatty foods and drinking coffee. So I changed my doctor." There's also that time when a Tatay refused to exercise, saying that he had an injury and may need surgery. As his concerned children asked if he got it checked, he replied, "No, but I have two friends who have the same problem and they need surgery."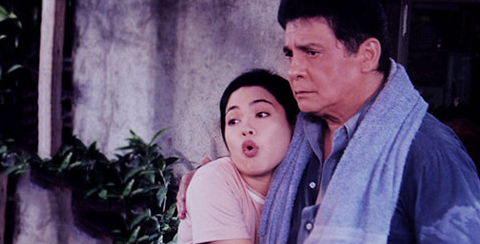 Don't rush to get married...unless you're 30, then get married right now.
Dads do have different standards for sons and daughters. With sons, growing up, they are often quoted to encourage them to "collect and select" with such classic idioms as, "You don't want to be tied down too soon" or "There are other fish in the sea." With daughters however, it's a different story. For all they know, a daughter can be pure until her wedding day or she finally births the apo. But oh when the day comes, when she reaches the next adult age bracket, a father can say out of love, "She's over 30! She should marry soon or no one will want her!"
ADVERTISEMENT - CONTINUE READING BELOW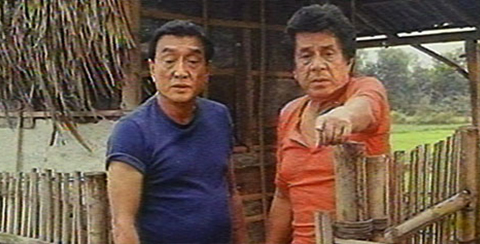 Sometimes, karma is in your hands (or fists).
Even before we knew the concept of Karma, there was Tatay. Tatay who, should he find out that someone is picking on you in school, gives you the "pep talk" with very strong hints of taking matters into your own hands. As an example, there's a story about a Tatay who lost a game of golf to his best friend, "While drinking wine, dad poured a bit of tequila into his friend's wine glass. He kept doing this when his friend looked away! The poor friend couldn't understand why his wine glass was always full! Dad told me seriously that his friend deserved what happened. As revenge against dad, the friend stole all his clothes when they played golf again and left dad only a hand towel and his shoes. Now they're even."
He's better than a map.
ADVERTISEMENT - CONTINUE READING BELOW
If he doesn't know where it is, it isn't safe. Dad knows all the little corners of the city and everything that happens there. Sometimes, his way of asking to spend time with you comes in the form of asking where you're going and fishing for reasons not to go there. "Pupunta ka sa Maynila? Wag na, baka may baha dun" may be said on a perfectly sunny summer day. On special occasions, location has other forms of importance, like that disagreement a dad had with someone else that turned physical but ended with, "Hindi naman away 'yun. Nasa boxing ring ba kami?"
He's the best dancer in the world.
Pops needs no judges in his own version of So You Think You Can Dance. He can make his own beat, he can even make his dance moves. As one son asked his dad, while listening to some classic Sinatra, "'Tay, how do you dance cheek-to-cheek?" His dad replies, with a straight face, "Kailangan mong tanggalin ang pantalon mo at mag-back-to-back sa ka-partner mo. 'Yun, cheek-to-cheek."
Money is measured by food (or whatever dad fancies).
The family budget may often be justified by how many bottles of booze dad can buy with the money saved, or how much more meat one can buy if only the money didn't go to vegetables. As one Tatay noticed when preparing for a party, "Buy one lechon and get one lechon free? Savings!"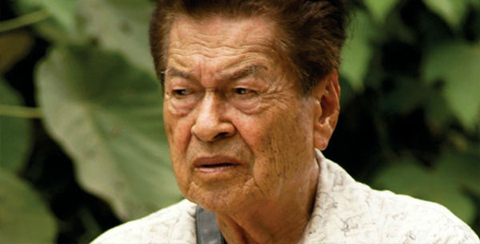 ADVERTISEMENT - CONTINUE READING BELOW
Tatay does not cry, his eyes just sweat.
Tatay tears are magical and they are often withheld for a reason. Worlds crumble when they fall, and you really won't look at Tatay the same way again once they do. As one daughter shares, "I was watching The Wedding Planner on a long haul flight. It was a J. Lo movie and I was blubbering in the middle of a plane. I looked around to see if anyone was staring at me, then lo and behold, my big, bearded dad, sitting right next to me, was crying like a baby as well, red faced, tear-streaked cheeks and all!"
Share this story with your friends!
---
Help us make Spot.ph better!
Take the short survey
Load More Stories