10 LOL-Worthy Lists From The Best of The Morning Rush Top 10
Your favorite morning radio trio is back with a third book.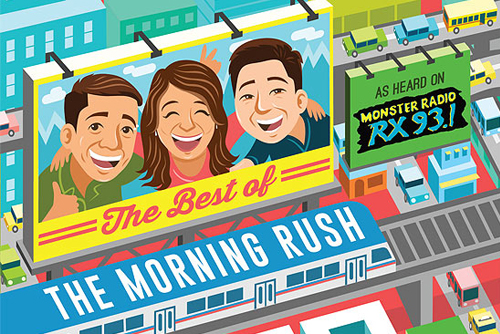 (SPOT.ph) Your morning routine probably involves getting through Manila traffic—yet you arrive in the office in good spirits—if you listen to The Morning Rush, that is. Now with its third book, the morning radio show of Chico Garcia, Delamar Arias, and Gino Quillamor is back to give you tons of good vibes with The Best of The Morning Rush Top 10 with Chico, Delamar, and Gino Volume 3. Don't blame us if you end up shedding tears—of laughter. We picked 10 of the funniest lists, which was a bit of a challenge, considering the entire book is filled with Pinoy wit!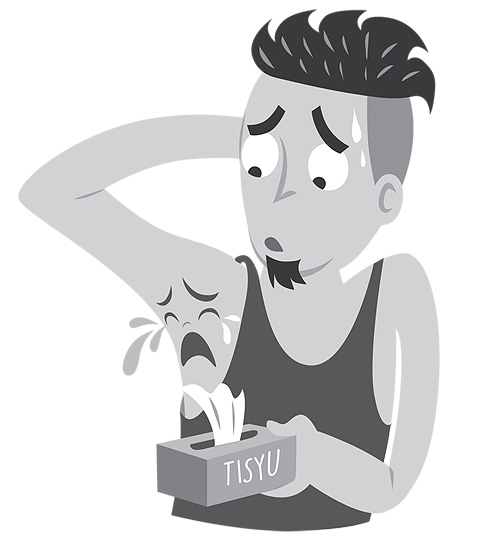 #SaSobrangInit (topic suggested by Gabriel Manuson and Jejeboi Takyo)
10. Uso na naman ang SPF. Super Plastic Friends, na matutunaw sa tuwing lalabas sila. —Xtiano Rhoynaldo
9. 'Pag nag-order ka ng kape sa resort, sa swimming pool na sila sumasalok ng hot water. —Joti
8. Maraming kili-kili ang nagiging emosyonal at di mapigilang lumuha. —Teacher Piper
7. Natunaw 'yung Coldplay. —Chenong
6. Ang mabentang tinapay: putok. —Tammy Boiy
5. Pati mga pangit, naging hot! —Hey Dyubz
4. Ang sarap mag-pakwan sa kalye. —Yeye Bangenge
3. Lumiliyab 'yung pantalon ko tuwing uutot ako! —MaLiuth and Stephen Soul
2. Pag upo ko sa semento, naging hard-boiled egg ang mga itlog ko. (TAWID: Meron kasi siyang dalang mga itlog sa bulsa, gagawing omelet pag-uwi sa bahay.) —WestIce and I Am Kiddo08
1. Naglasang sinigang na hipon 'yung tubig sa swimming pool nung Laboracay. —Boi Bakal
ADVERTISEMENT - CONTINUE READING BELOW
#ThingsToDoWhenBored (topic suggested by Engr. Ruin)
10. Makipag jack-en-poy sa salamin. 'Wag tumigil hangga't walang nanalo. —Xtiano Rhoynaldo
9. Ipunin ang lahat ng aso, pusa, at ibon sa village ninyo at mag SONA sa harap nila. —Katalina Rosario
8. Maghintay ng ulan. Pumunta sa UP at payungan si Oble. —Kikomanmachine
7. Pumasok sa punong elevator at sumigaw ng, "Group hug!" —Hazel Rae
6. Go to a pet shop, point at an employee, and shout, "I want that one, mommy!" —Gwapo Daw
5. Maglakad ng naka-barong sa hatinggabi, tapos kapag may nakasalubong, itanong, "Nasaan 'yung kabaong ko?" —Kevolutionary
4. Flag down a taxi, tapos 'pag tinanong ka kung saan ka pupunta, yell, "To infinity and beyond!" —AiaCon Carne
3. Maghanap ng random old guy sa mall, tapos sumigaw ng, "Itay! Ang tagal ka naming hinanap ni Inay!" —Babababambin
2. Tumayo sa labas ng motel, tapos 'pag may couple na lumabas, sabihan mo ng, "Yihee!" —When Jon Tweets
1. Pumasok sa carpet store. Umupo sa isang carpet. Kumanta ng "A Whole New World" hanggang paalisin ng may-ari. —Aju Juju
CONTINUE READING BELOW
Recommended Videos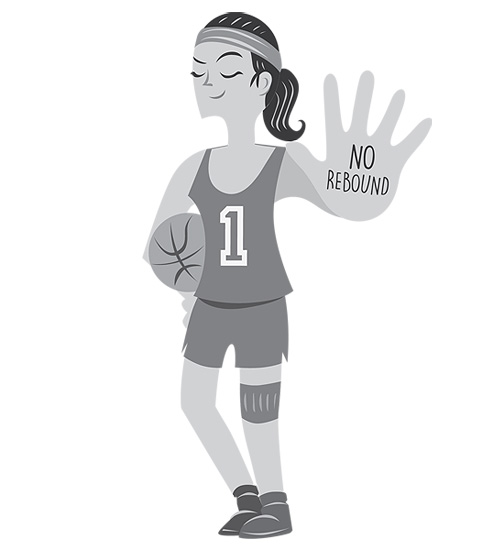 #AngTypeKo (topic suggested by Mister Maria)
10. Nakakainis pero 'pag wala naman siya, nakaka-miss. —Lilo Boi
9. 'Yung mayaman na medyo may edad na, malapit nang sunduin ng liwanag na mula sa kabilang buhay. —Ilad Villanueva
8. 'Yung mababaw ang kaligayahan, pero malalim ang pinaghuhugutan. —Young Indy
7. 'Yung hindi magpapapitas o magpapasungkit sa iba kapag binakuran ko na siya. —LS Dominique
6. Girls na paminsan-minsan mahilig din sa girls. —KYLEigayahan Mo
5. 'Yung hard to get, but easy to maintain. —Alan Agrao
4. 'Yung babaeng magaling sa basketball, pero hindi mahilig sa rebound. —Adonis Mabangis
3. 'Yung hindi inosente, pero hindi naman imoral. —Akosipoklong
2. 'Yung mukhang malinis, pero masarap dumihan. —Jrhyan
1. Parang China, 'yung aangkinin ako! —Callie Burn
ADVERTISEMENT - CONTINUE READING BELOW
#YongTeacherNamin (topic suggested by Mrs. Bond)
10. Every time you ask him a question he doesn't know the answer to, he says, "It's for me to know and for you to find out." —Absqe
9. Mahilig magkamot ng puwet using his ballpen. Eh one time, wala palang takip 'yung ballpen niya, ayun, puro sulat tuloy 'yung pantalon niya dun sa may crack area. —Blair Bitch Bunny
8. Sumali sa Who Wants to Be a Millionaire? Ang tanong: "Fill in the blanks: '_____ I Did It Again.' Wow or Oops?" Ang sagot niya: "Wow." —Gogh Van Go
7. Called her own name during roll call. When no one answered, she asked, "Is she absent?" —My Name Is Aksell
6. Ang totoong pangalan: Alfredo Adonis. Pero ang gusto niyang tawag namin sa kanya: Sir Pringles. —IM Tetay
5. Kung matalo mo siya sa chess, automatic uno ka sa class niya. —Halliwell Piper
4. Told us on the first day of class: "I am not like your other teachers. Hindi ako nagbebenta ng tocino o longganisa! Hindi ko gawain yan! Ang binebenta ko, yema at pastillas, freshly made, pure carabao milk, murang-mura lang, may plus points pang kasama!" —Dyne Girl
3. Nagka-cancel ng klase kapag Oblation Run. —Camillo
2. Moderated a spelling quiz and said, "Spell 'madamo siya.'" Walang nakakuha nung word, "mademoiselle" pala. —Paul Ignatius
1. Ang exam namin, either "True or Falls" or "Filling the Blanks." —Gogh Van Go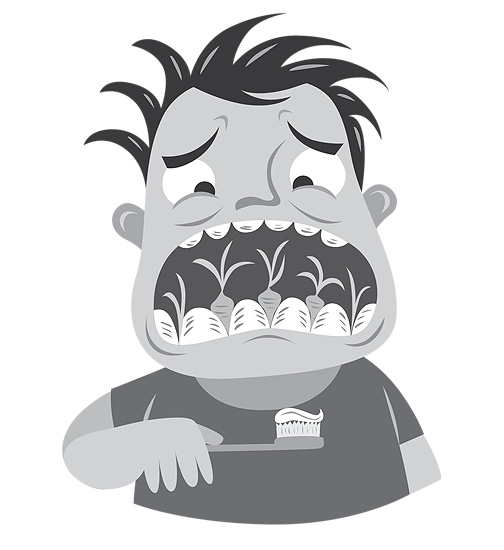 ADVERTISEMENT - CONTINUE READING BELOW
#MyMamaTaughtMe (topic suggested by Shyvana)
10. Contradiction: "Ikaw wala ka nang ginawa kundi manood ng TV, 'pag nabulag ka, makikita mo!" —Lawrence Alba
9. Analytical thinking: "Anuhin mo nga 'yung ano sa ano, baka ma-kuwan ng kuwan sa kuwan." —Antudjays
8. Mathematics: "'Di ba umutang ka kahapon ng 500? Tapos umutang ka ngayon ng 300? O, eh di may utang ka sa akin na 1,000!" —Avria Xocolat
7. Humility: "O, senyorito, luto na po ang pagkain niyo. Baka po gusto niyong bitiwan 'yang PS3 niyo para kumain?" —The Jedi Master
6. Agriculture: "Magsipilyo ka nga! Puwede nang taniman ng sibuyas 'yang mga ipin mo!" —The Pabile Guy
5. The digestive system: "Pera na naman? Ano bang akala mo, tumatae ako ng pera?" —RENJeanactive
4. Adoption: "Anak ka ng tokwa, bagsak ka na naman?" —Ohemgian
3. Decision making: "Pumili ka: uubusin mo 'yang gulay o isasaksak ko sa bunganga mo?" —JRhyan
2. Cross-examination: "Hindi ikaw ang nakabasag? So 'yung vase kusang tumalon mula sa mesa? Nag-suicide, ganon ba?" —Ilad Villanueva
1. Evolution: "Manang-mana ka sa tatay mong unggoy!" —Antudjays
#FunnyTypos (topic suggested by Simply Merlin)
10. "Sir, paano po namin ia-applaud 'yung file sa system?" —Dawdly Daddy
9. When someone asked what I wanted to drink, I texted "milk tae" instead of "milk tea." —Hamilcar
8. When I got sick, someone asked how I was doing. I was supposed to text, "I'm good and in bed." Pero sa actual text, nawala 'yung "and." —Bennett Marie
7. My wife's favorite song is "Dancing Tight" and she thought it would be a good idea to make her first email address dancingtite@yahoo.com. —Jacque Halls
6. I was bored so I texted my friend: "Laro tayo ng tong-uts!" I meant tong-its. —Gracia
5. When I got the measles, I posted on our office FB page: "Ang tindi ng tigas ko kaya hindi ako nakapasok." Of course I meant tigdas! —Emperor Yael
4. I asked a friend what she was doing, and she replied, "I'm eating you," instead of "I'm eating, you?" —Dombidom
3. My brother texted me to say that he left his house key: "Ate, huhuhu wala akong susu." —Vanngenge
2. Friend: "Saan ka?" Me: "Eto, nagbubuhat ng bakla sa gym." I quickly sent a follow-up text: "Bakal! Nagbubuhat ng BAKAL sa gym!" —Jaggedrick
1. Our office pantry was stinking of fish sauce, so I texted our utility service guy: "Ang baho na ng panty, amoy patis! Gusto ko pa namang kumain!" —Cherry D Biker
ADVERTISEMENT - CONTINUE READING BELOW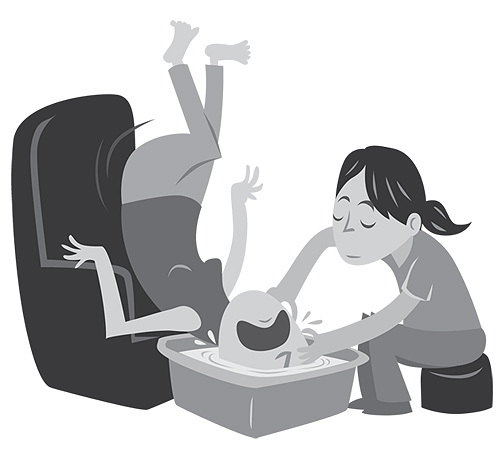 #TanongNgPangit
10. Bakit kapag nagpapa-foot spa ako, mukha ko 'yung minamasahe nila? —Lhevie
9. Bakit kaya lagi nalang akong naka-crop out sa mga group pics? Kahit nasa gitna ako? —Tago Fabic
8. Dear inner beauty, kailan ka ba lalabas? —ArremCy
7. Bakit ganun? Tuwing may sasagipin akong nalulunod, biglang nagigising 'pag ima-mouth-to-mouth ko na? —Tonio Markopio
6. Bakit ganon? Tuwing magpapaayos ako sa beauty parlor, lahat ng parlorista biglang naglu-lunch break? —Adonis Mabangis
5. Bakit kaya lahat ng manliligaw ko, ang nireregalo sa akin, lagi nalang saging? —Angel Rhayne
4. Bakit kapag may dumaan sa harap ko, nagsasabi sila ng, "Tabi-tabi po"? —Camillo
3. Bakit 'pag pumupunta ako sa dermatologist, nire-refer nila ako sa ospital? Minsan naman sa simbahan? —J Victoria
2. Bakit nung sinabi ko na magso-soul searching ako, ang sabi nila, hindi ba daw ghost hunting ang ibig sabihin ko? —This Is GeeCee
1. Bakit ba tuwing sumasakay ako ng jeep, bigla nalang inaabot ng mga pasahero sa akin mga bag at cellphone nila? Tapos sasabihin pa nila, "'Wag mo lang kaming sasaktan!" —Fortunato
ADVERTISEMENT - CONTINUE READING BELOW
#WhatWouldGayCartoonCharactersSay (topic suggested by Remorawr)
10. Jane: "I had to break up with Tarzan—he swung both ways." —Shyvana
9. Superman to Batman: "You're my kryptonite." —Brent Stix
8. Voltes 5: "Laaa-ser… SWARD!" —Young Indy
7. Porky Pig: "A-bading, a-bading, a-bading, that's all folks!" —MaLiuth
6. Aquaman: "I wish I could be...part of that wooorld!" —I Am Corix
5. Tweety Bird: "I tautchikels I tawnilyn a pudraketch!" —Ilad Villanueva
4. Teenage Mutant Ninja Turtles: "Cowa-BONGGA!" —Victor Von Vitug
3. Robin: "I know a gay guy who sounds like an owl." Batman: "Who? Who?" —Shyvana
2. Dumbo: "Dumbo hotdog, kaya mo ba 'to?" —Manyoyoyorvah
1. Billy transforming into a Power Ranger: "Mighty Morphin Power Ranger, Blue Lion, 23, Caloocan City, Philippines!" —The Dazara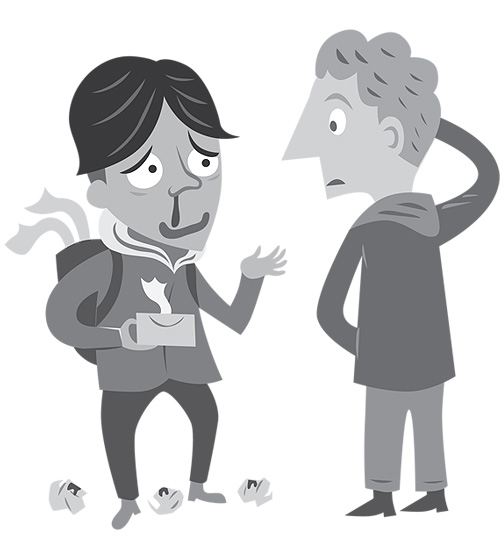 #TravelTipsForPinoys (topic suggested by Ako Si Poleng)
10. 'Pag galing ka lang Singapore or Hong Kong, 'wag mag-inarte na may jet lag. —Astroboy 0069
9. "Lavatory" means toilet, hindi 'yung tambayan ng mga scientist. —Khiko Monster
8. Learn the bad words first, para alam mo kung minumura ka na ng mga locals. —Ma-Pride Si Basti
7. Huwag kang business class kung maka-asta, lalo na kung economy lang naman ang ticket mo. —Elliot Girl
6. Hindi lahat ng nasa hotel room puwedeng dekwatin. Some things are meant to be used, but not taken home. —Richard Feraro and Koj Torres
5. If you're going to English-speaking countries, bring lots of tissue in case ma-nosebleed ka sa kaka-English. —Ardee Jamera
4. Ang flight attendant, hindi kunduktor ng eroplano. At 'wag kakatok sa bubungan 'pag gusto mong bumaba. —Maximo
3. Kung pupunta ka sa Middle East, magdala ng blotting paper. Baka naman mahiya ang Middle East sa langis ng mukha mo. —Ohemgian
2. 'Wag basta-basta kakain ng snow, lalo na kung kulay dilaw. —Gwapo Daw
1. Kung tatlong linggo ka lang naman sa Amerika, 'wag babalik ng may accent at baka mahampas ka lang ng malansang isda. —Koj Torres
ADVERTISEMENT - CONTINUE READING BELOW
#MyWeirdestDream (topic suggested by Antudjays)
10. Nahuli daw ako ng boss ko na natutulog kaya bilang parusa, kailangan ko daw sumayaw ng "Gangnam Style" buong araw. —Jeggerji
9. Tumatakbo daw ako kasi nasusunog ang bahay, habang kumakanta si Manilyn Reynes ng "Eternal Flame" sa background. —Poljeffrey
8. I could travel to outer space daw, riding a giant banana cue. —Coco Hernandez
7. I was being chased by zombies who ate breasts instead of brains, and they would stop chasing me if I sing the national anthem. —Kina Gonzales
6. Nanalo daw ako sa lotto, tapos nagpatayo ako ng malaking bahay na gawa sa SkyFlakes. —Anto
5. Nakasali ako sa isang mutant group, 'yung parang X-Men. Tapos ang powers ko, kaya kong kumain ng Rubik's Cube. —D Plus Wayne
4. Bumili daw ako ng one dozen bars of "Virginity Soap" mula kay Madam Auring. And I was asking daw, "Teka, saan ko 'to gagamitin?" —IM Alex E
3. Kumakain daw kami sa bahay ni Winnie the Pooh, tapos bigla siyang tumakbo palabas sa garden at nangitlog sa damuhan. —Nat Stoppable
2. Hinahabol daw ako ng tatlong higanteng kamatis. Ako naman daw ang isasahog nila sa spaghetti nila. —Yogibenj
1. Tatalon daw ako mula sa tuktok ng mataas na building. Tapos biglang may dumating na pari. Akala ko pipigilan ako. 'Yun pala ang sasabihin niya sa akin: "O, ready, get set…" —Gwapo 53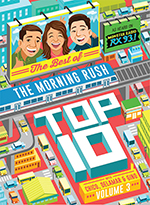 ADVERTISEMENT - CONTINUE READING BELOW
Check out The Best of The Morning Rush Top 10 with Chico, Delamar, and Gino Volume 3, now available for P195 at leading bookstores.
Share this story with your friends!
---
Help us make Spot.ph better!
Take the short survey
Load More Stories