10 "Epal" Moves We've Seen on the Road...So Far
It's not just models and celebrities who star in billboards and bus ads these days.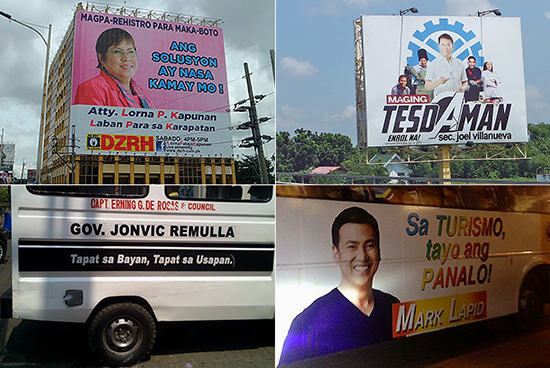 (SPOT.ph) Technically, they are not campaigning. They are not asking for your vote—at least not yet. It's not like we don't think of our ever-reliable politicians while we're on the road (because traveling in Manila is such a breeze), but some of them don't want to be too complacent. They just have to visually remind us of their "efforts."
There are tarpaulin streamers everywhere, of course, but we're talking about public servants who proclaim their goodwill through billboards and vehicles, which requires a more substantial budget. More commitment, if you will. But maybe they just have really generous friends who like to broadcast their kindness to the world. So to be clear, they aren't campaigning...just, FYI.
Also read:
10 Things We've Learned From Campaign Ads
10 Crazy Political "Souvenirs"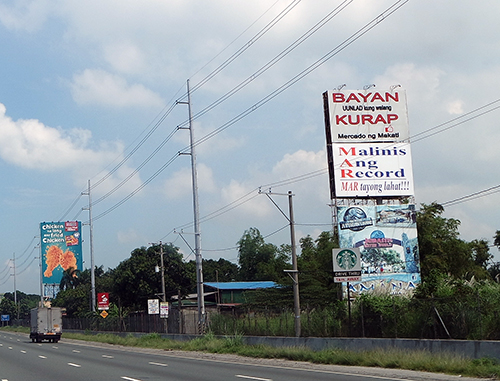 Billboard along North Luzon Expressway (NLEX)
Liberal Party (LP) standard-bearer Mar Roxas uses acronyms, how smart! His "Malinis Ang Record, MAR tayong lahat!!!" billboard along NLEX (northbound and southbound) isn't really flashy and big—and sits below Mercado ng Makati's billboard, which is as visually appealing. Did they get the same designer?
ADVERTISEMENT - CONTINUE READING BELOW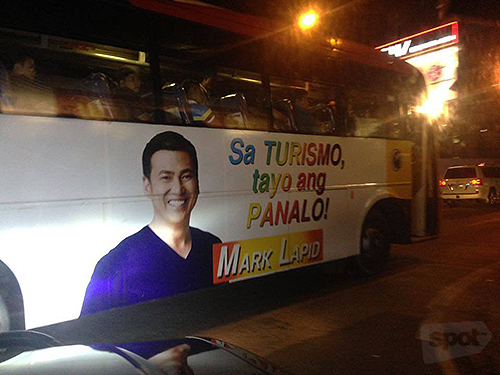 CONTINUE READING BELOW
Recommended Videos
We almost thought he was a #LoveWins advocate, which would've been so much cooler. Tourism Infrastructure and Enterprise Zone Authority (TIEZA) Chief Operating Officer and senatorial candidate Mark Lapid's bus ad promotes...tourism, which is puzzling because buses, or commuting in general, doesn't really "contribute to the accelerated creation of employment opportunities," as stated in TIEZA's website. But maybe we just got lost in all the jargon.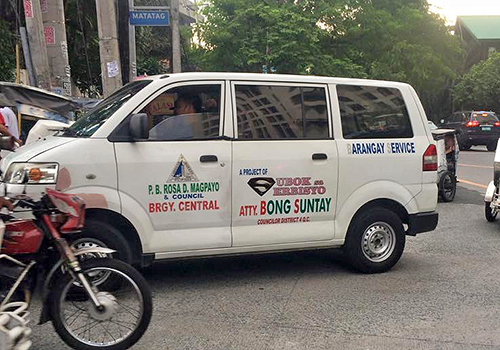 ADVERTISEMENT - CONTINUE READING BELOW
This barangay service is brought to you by Quezon City Councilor, lawyer Bong Suntay. We don't know how he got away with using the Superman logo, though. Maybe he earns enough to get licensing rights from DC.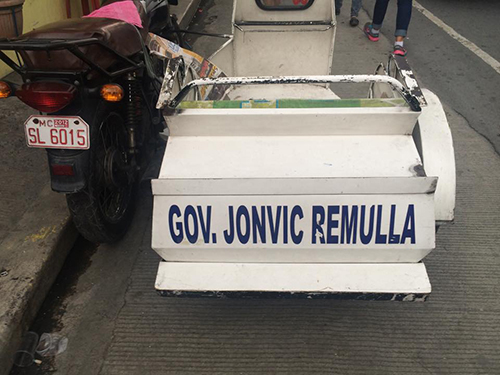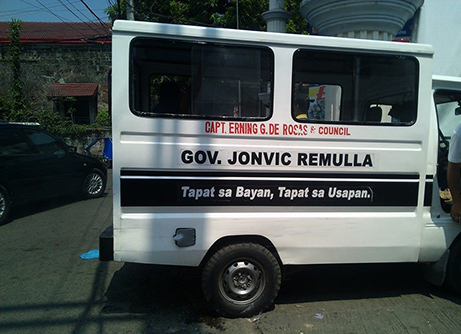 Gov. Jonvic Remulla probably doesn't have any problem with defining relationships since he likes labels (like most local public servants).
ADVERTISEMENT - CONTINUE READING BELOW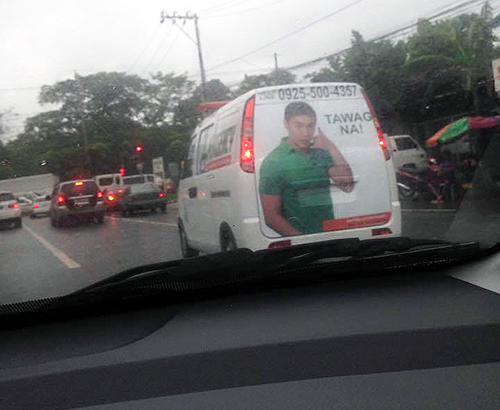 Manila Councilor Anton Capistrano is the ambassador for AMERGENCY: the free ambulance service based in Sampaloc, Manila. The young councilor makes sure you'd call. So in case of emergency, you know the digits!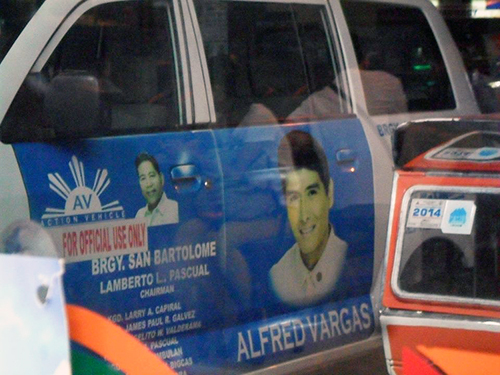 We're still confused about why faces should be plastered on government property. On second thought, it's actually genius how Rep. Alfred Vargas isn't paying for ad space but still manages to be visible on the streets.
ADVERTISEMENT - CONTINUE READING BELOW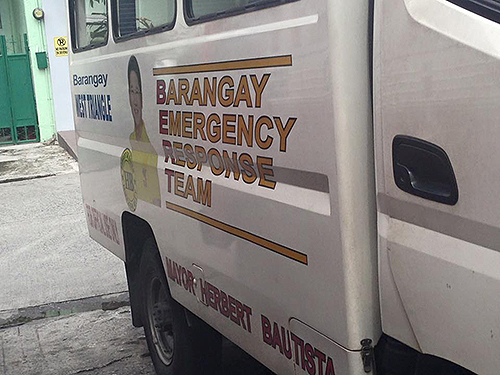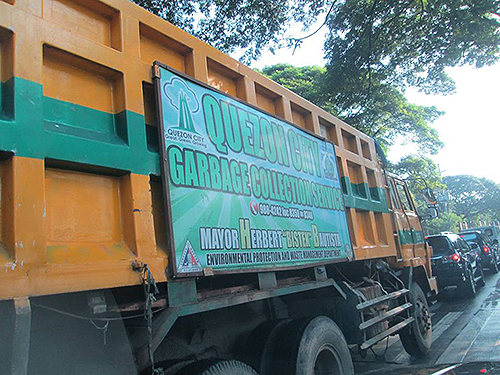 Quezon City Mayor Herbert Bautista is no exception—these showbiz personalities are really maximizing their fame. Bistek's face is seen on Quezon City's barangay vehicles. We're guessing he didn't want his face on garbage trucks, but he still made sure his name was there.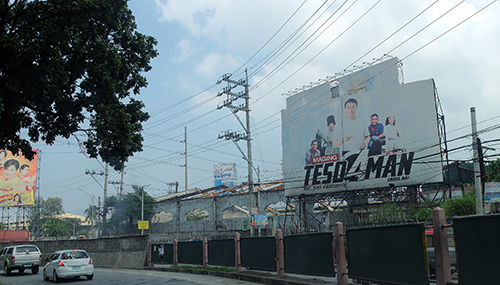 ADVERTISEMENT - CONTINUE READING BELOW
Along Balintawak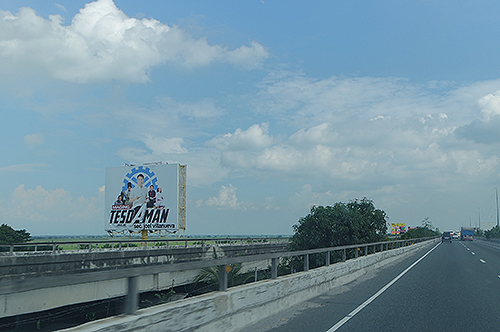 TesdaMan along NLEX
Although he's resigned, former Technical Education and Skills Development Authority (TESDA) Director General Joel Villanueva still has billboards along NLEX. We have to give it to the art director of this ad, though. He didn't need a cape to look like a superhero, with the students as sidekicks. Brilliant.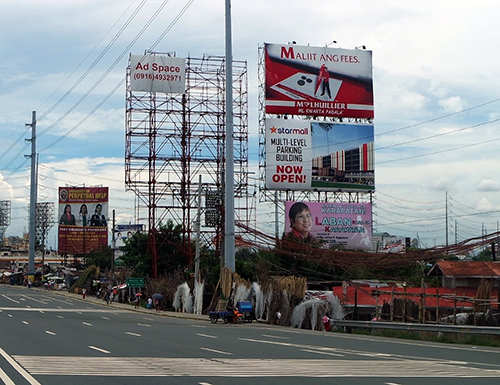 ADVERTISEMENT - CONTINUE READING BELOW
Along Coastal Road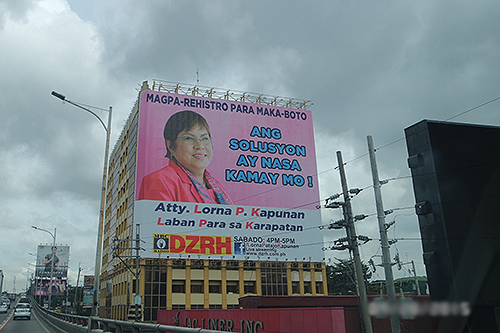 Along EDSA Kamuning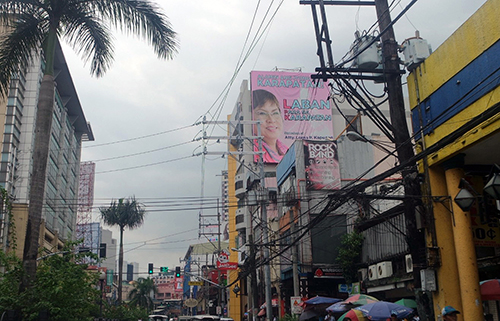 Along the University Belt
Wow, senatorial candidate and lawyer Lorna P. Kapunan is fond of acronyms, too! "Laban Para sa Karapatan" is her slogan, and the billboards mention (sometimes) that she has a radio show on DZRH.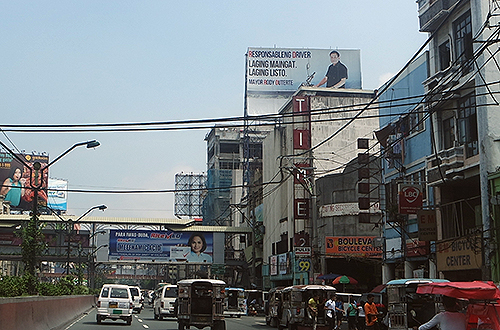 ADVERTISEMENT - CONTINUE READING BELOW
Billboard along Quiapo, Manila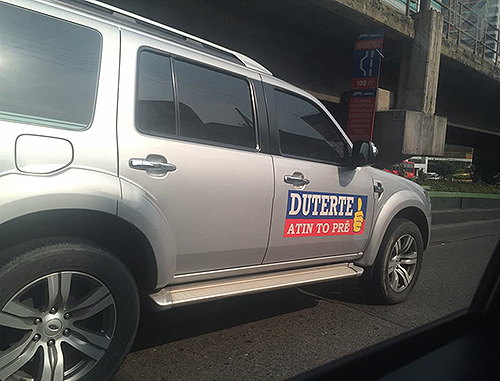 Everybody was puzzled about why there were billboards of Davao City Mayor Rodrigo Duterte in the Metro (during the time he was saying that he would not run for president, ever), and so was he. Before these ads reached Manila, back in 2014, the Mayor ordered that billboards and tarpualin streamers bearing his face be taken down. Duterte has been very vocal about not having the funds for a nationwide campaign, but so far, it seems his supporters have gone to great lengths to campaign for the Mayor.
Also read:
10 Things We've Learned From Campaign Ads
10 Crazy Political "Souvenirs"
Photos from Eleksyon 2016 Pampams' Facebook page and Navia
---
Help us make Spot.ph better!
Take the short survey
Load More Stories