The 10 Struggles of Being a Ninang or Ninong During the Holidays
The struggle is real when you're broke.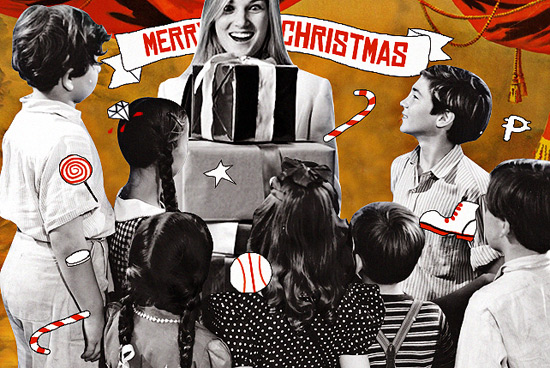 (SPOT.ph) Whether you want to admit it or not, one of the best parts of Christmas is gift-giving. There was nothing like receiving a giant box full of presents from your ninang or a shiny envelope from your extra-generous ninong. But now, you're an adult and the tables have turned. Suddenly, you have to deal with these 10 struggles of being a ninang or ninong during the holiday season.
ADVERTISEMENT - CONTINUE READING BELOW
Also read:
10 Delicious Food Gifts Everyone Will Love This Christmas
12 Cool Gift Cards to Give This Christmas
10 Quick Makeup Tricks for Your Next Christmas Party
10 Unforgettable Pinoy Christmas Household Staples
You're broke.
You can barely keep up with your personal finances (hello, bills!), and now you've just heard all your godkids are visiting. Oh, dear...
Godkids suddenly appear out of nowhere.
It's kind of hard to enjoy the Christmas festivities when your inaanaks keep popping up left and right. Seriously, where did you even come from?!!
Your mom refuses to help out with the aguinaldo-giving.
Now that you're out of school and working, you're officially "old enough" to shoulder all the gift expenses. No more extra help from Mom!
You play favorites among your godkids.
You want to give one inaanak an awesome present, but that means getting everyone a gift that is equally as awesome and you just...can't.
ADVERTISEMENT - CONTINUE READING BELOW
Trying to choose between giving money or buying an actual present
See, it's always less of a hassle to just give an envelope of money, but it's easier for your wallet to actually buy a present. Now what?
You struggle to remember who your godkids are.
...much less remember their names, so even trying to list them all down is a challenge.
You just can't say "no" to being a godparent, no matter how many inaanaks you already have.
As much as you'd like to decline, it's such a big deal that you can't help but say yes when asked. Oh well, that's one more name to remember next Christmas!
There will come a time you'll completely forget someone is your inaanak.
And you'll feel bad, so you just end up shelling out P500 to make them happy. Ouch.
You can't keep track of their ages anymore.
Wait, wasn't your inaanak just five years old the last time you saw them? Also, who invented the rule that the older they get, the more expensive their present? Oh, and when is the acceptable age for you to stop giving presents? (Please let it be soon.)
ADVERTISEMENT - CONTINUE READING BELOW
Hey, whatever happened to your ninongs and ninangs?!!
Where's your aguinaldo this Christmas?!
Also read:
10 Delicious Food Gifts Everyone Will Love This Christmas
12 Cool Gift Cards to Give This Christmas
10 Quick Makeup Tricks for Your Next Christmas Party
10 Unforgettable Pinoy Christmas Household Staples
Recommended Videos
Load More Stories