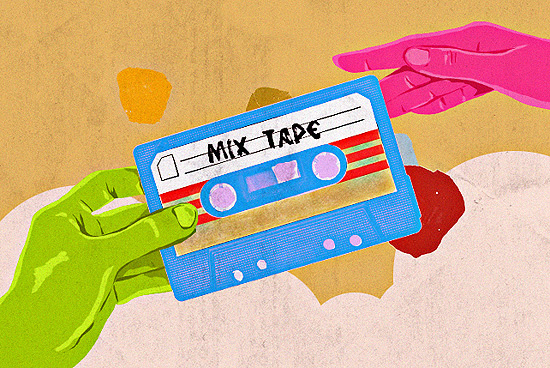 (SPOT.ph) Before the age of Facebook and other social media sites, we connected with our friends by actually doing things together (yes, like going out). We didn't write messages on each other's virtual walls, but exchanged handwritten notes or letters talking about Kenan and Kel or 5 and Up. Photos weren't stored in our mobile phones—they were sometimes made into small stickers to put on the back of our phone...and eventually fade away. Baggy jeans, braces, awkward haircuts and all.
If you're still not over "I Want It That Way" or "Genie in a Bottle" then this list is for you—we're going back to the '90s!
Also read:
10 '90s Childhood Hangouts That We Miss
Boy Bands and Girl Bands of the '90s: Where Are They Now?
#SquadGoals: 10 Friends We Want From '90s Teen Shows
We spent lots of time taking Neoprints.
While it's now more of a kawaii thing to get into the photo sticker rage, back in the '90s every trip to the mall had to include a stop at a Neoprint booth. It wasn't your average Foto Me session: Neoprints let us select different kinds of frames, stickers, and designs for our group photos...and it was sometimes a struggle to make sure we'd all fit!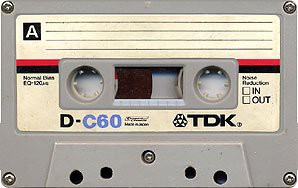 ADVERTISEMENT - CONTINUE READING BELOW
We shared playlists on a mix tape or blank CD.
Prom season coming up? It was the best time to show off and exchange playlists. We used cassette tapes to record our favorite song on the radio—and made sure to press that small red button right when it starts, then stop right away before the DJ talks. Others went on to use blank CDs to compile the latest hits—the perfect gift for our secret crush.
We wrote on each other's "slumbooks," or played a game of FLAMES.
Never mind that they were actually called slambooks, but we all enjoyed writing down all our favorite things in each other's notebooks. When we were done thinking about our favorite colors and motto in life, we also found time to talk about our crushes via FLAMES: Counting then crossing off the same letters in your names led to finding out if you were meant to be friends or lovers, doomed for anger, or blessed for marriage, engagement, or if you would become the ultimate soul mates.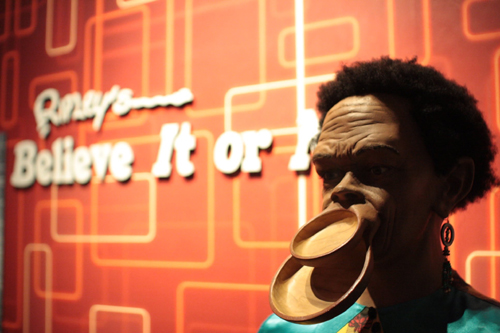 CONTINUE READING BELOW
Recommended Videos
We went on a field trip to Ripley's in Shangri-La, or took breaks at Glico's.
There was Fiesta Carnival or COD to spend time with the family, but there was also Ripley's or the Science Centrum in Shangri-La Mall which became the staples for school trips. Glico's was also a favorite and convenient hangout after shopping in the mall. The carnival experience was never complete without taking our fill of the game booths and their signature fizzy drink.
We spent ages preparing for our studio pic.
Before digital cameras and mobile phones, people only relied on having their photos taken inside an actual studio, with a professional photographer. These were not your average 1x1 and passport photos. We came in droves, with all our friends in oversized Giordano shirts or Esprit jeans and chose the perfect tie-dyed backgrounds just to get that perfect shot. Wacky and tomboy poses included.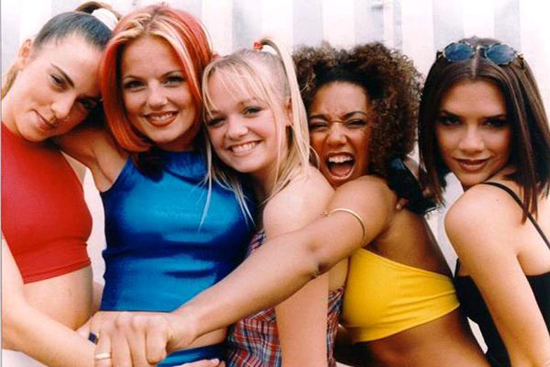 ADVERTISEMENT - CONTINUE READING BELOW
We sang along to the Backstreet Boys, N Sync, Spice Girls, and more.
The '90s saw the rise of the boy bands, girl bands, and all things pop, and we all couldn't stop singing along. It was some time in 1998 when we first saw Britney Spears walking down a hallway in her school girl outfit. The Backstreet Boys and N Sync made the airwaves a bit earlier with their sappy love songs and cheesy dance moves (not to mention their crazy hairstyles). But ultimate girl power came in the form of the Spice Girls in 1994, who had us all dancing and singing to "Wannabe" and "Two Become One" (without knowing what the song actually meant).
We played billiards or bowling at Paeng's Skybowl in Robinsons Galleria.
While not all of your visits were known to Mom and Dad, you felt super cool when you got to play bowling or billiards with friends in Galleria. Sure, it was also an excuse to meet up with a date sometimes, but there was a bit of a rebel in all of us when we put on those bowling shoes...no matter how many times we ended up with a gutter ball.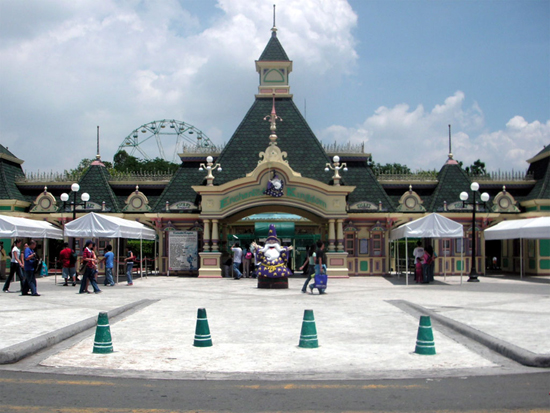 ADVERTISEMENT - CONTINUE READING BELOW
We spent one big weekend or a summer break at Enchanted Kingdom.
While the more adventurous ones went to Tagaytay, some of us were only allowed to go as far as EK. We usually spent the entire day lining up for Space Shuttle, Anchor's Away, or Rialto, but it was worth going out of town for, again and again. If we were lucky enough to get permission from our parents to be out the whole day (probably with a chaperone), we planned the EK trip together with a visit to Splash Island.
We talked about the latest episodes of TGIS or Gimik.
Hiwalay na naman si Peachy and Wacks? Noooooo. While we sort of enjoyed Growing Up later on, G-mik never lived up to its predecessor because we were still not over Ricky and Diane (Rico Yan and Judy Ann Santos), and Gary and Gina (Diether Ocampo and G Toengi). We're well aware of the fact that most of these stars are now playing parents on TV and in the movies, but back then, there were kids dealing with lots of issues, just like the rest of us. Meanwhile, those who had access to cable talked about Dawson's Creek and Buffy the Vampire Slayer.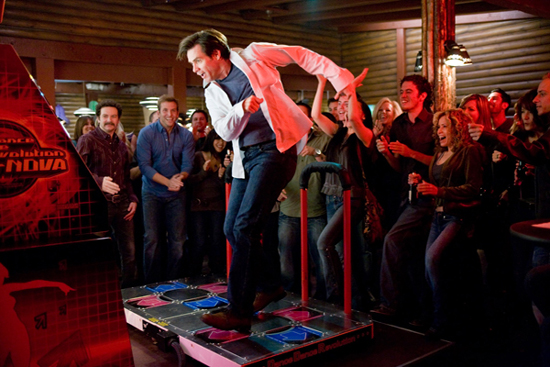 ADVERTISEMENT - CONTINUE READING BELOW
We went to the arcade...for Dance Revolution.
Some people went to the arcade to play video games, but the more daring ones tried out Dance Rev. Blame it on the loud music or the robotic dance moves, we always had a fun time as soon as those flashing lights came on. Never mind the big audience!
Also read:
10 '90s Childhood Hangouts That We Miss
Boy Bands and Girl Bands of the '90s: Where Are They Now?
#SquadGoals: 10 Friends We Want From '90s Teen Shows
Share this story with your friends!
---
Help us make Spot.ph better!
Take the short survey
Load More Stories