The 10 People You Meet in a Jeepney
The many characters that fill your everyday commute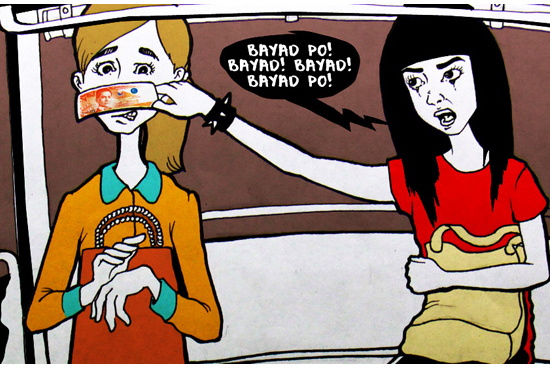 (SPOT.ph) If there's one thing we Pinoys have in common, it's the experience of sitting for hours beside strangers inside a cramped, noisy jeepney. Sometimes it's not so bad, but most of the time it really is an exercise in patience. Depending on the situation—or level of heat, traffic, and nudging—it brings out all sorts of characters in us.
ADVERTISEMENT - CONTINUE READING BELOW
CONTINUE READING BELOW
Recommended Videos
Here are the many personalities who make the long wait extra entertaining, annoying, and everything in between.
Also read:
10 More People You Meet in an Office
The 10 People You Meet at a Buffet
The 10 People You Meet on a Group Tour
Art by War Espejo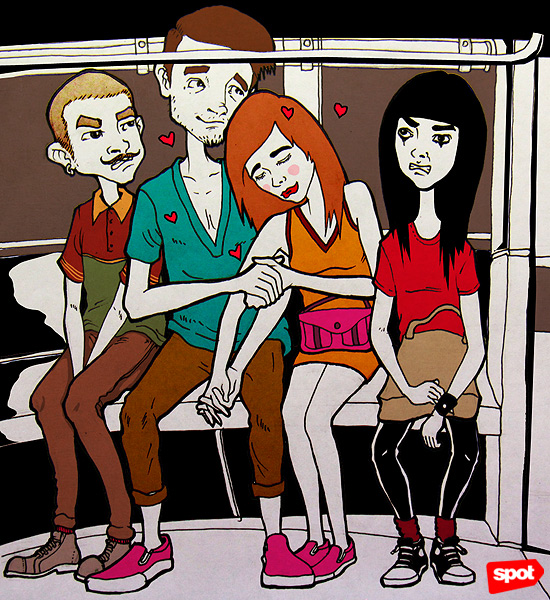 The Shameless Couple
Is this couple in a jeep or at a motel? While other pairs usually hold hands, sleep on their other half's shoulder (or just, you know, sit there), there are others who are apparently turned on by this setting: hugging, tickling, kissing, you name it. Please get a room?
ADVERTISEMENT - CONTINUE READING BELOW
The Ogler
Riding the jeep is usually harmless...until you meet someone who just makes you uncomfortable. The Ogler is one of them. You're left wondering to yourself: Do I have something on my face? Para po!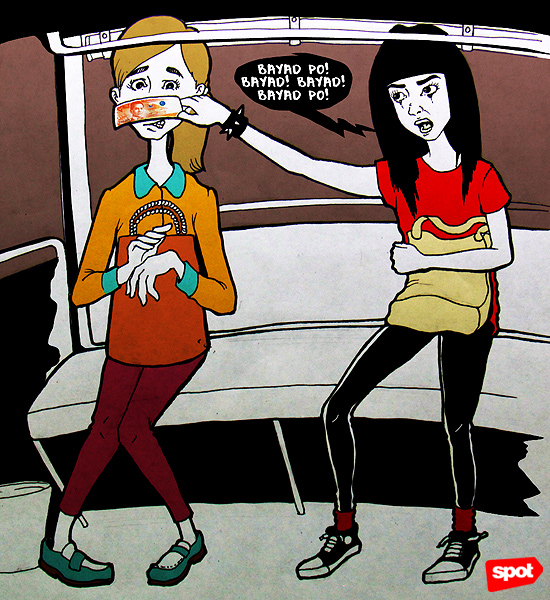 The Snob
You probably know by now that riding a jeepney also means passing money around—from passenger to driver and then back again. But there are some people who ignore your outstretched hand by pretending to be busy or looking out the window. It's like sending someone a chat message and getting seen-zoned.
ADVERTISEMENT - CONTINUE READING BELOW
The Mailman
When the jeepney is at a stoplight, you'll be sure to encounter the mailman once or twice. They're the kids who climb inside the jeep handing out envelopes and asking for spare change. You've made sure you have Sky Flakes and other biscuits in your bag, next time they come around.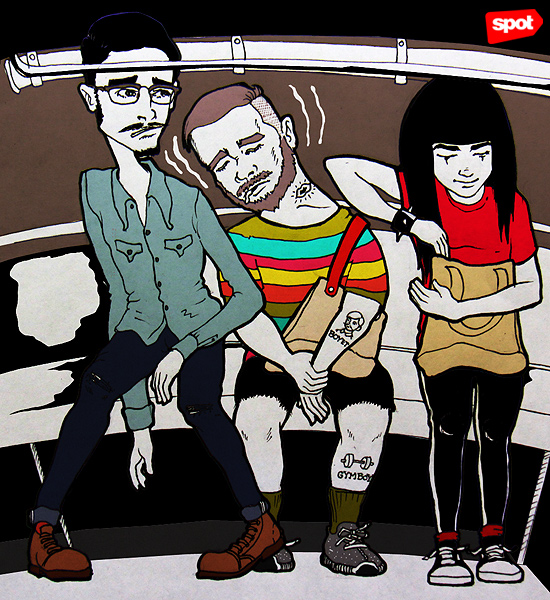 ADVERTISEMENT - CONTINUE READING BELOW
The Sleepyhead
The Sleepyhead is that passenger who's constantly tilting his or her head, trying to avoid the next person's shoulder and not miss the next stop. If you're sitting next to one, you usually have two choices: avoid the lolling head or accept your fate and be the stranger's pillow for the ride.
The Prowler
There's always that one passenger who reads over your shoulder as you're looking at very private messages on your phone. He might as well give you advice and say, "Sige na, mag-sorry ka na kasi."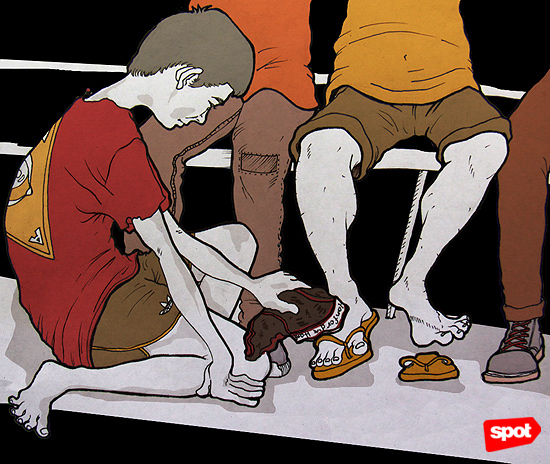 ADVERTISEMENT - CONTINUE READING BELOW
The Shoe Shiner
They're the kids who wipe your shoes and feet with a dirty rag, then ask for money in return. Just like the kids who ask for money after wiping your car, they don't necessarily get much cleaning done. They won't even notice that you're just wearing slippers.
The Diva
When you're sitting in traffic, some people are just compelled to sing. The diva probably doesn't realize how loudly she's singing especially if she has earphones on. Try singing along and see what happens.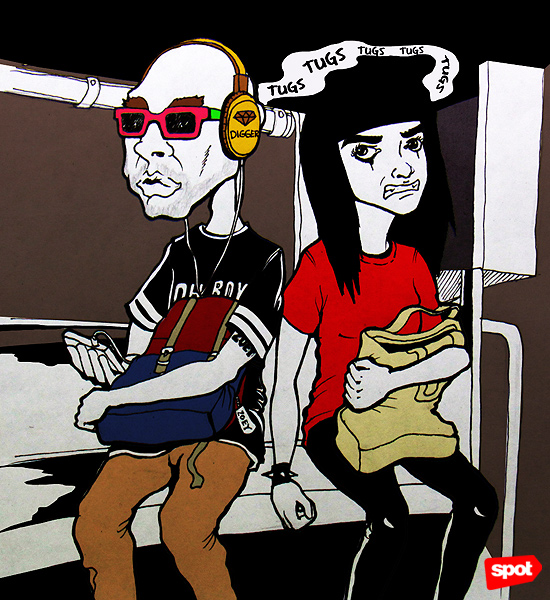 ADVERTISEMENT - CONTINUE READING BELOW
The DJ
Earphones are a godsend for commuters. But there are days when you forget to bring them and you're forced to hear loud music from another person's earphones, aside from the usual noise throughout the commute. Someone likes their hip-hop music, huh?
The Chatterbox
Sometimes, a group of friends get on a jeep and you feel like you're in on all their conversations. Usually, they're young and still in their school uniforms, but you've also seen a couple of older people get too excited with their chismis. Too bad you forgot your earphones.
Art by War Espejo
Also read:
10 More People You Meet in an Office
The 10 People You Meet at a Buffet
The 10 People You Meet on a Group Tour
Load More Stories