Decoding the Dude: The Mabait versus The Malandi
Is he flirting or just being friendly? We list some sneaky, completely non-scientific clues.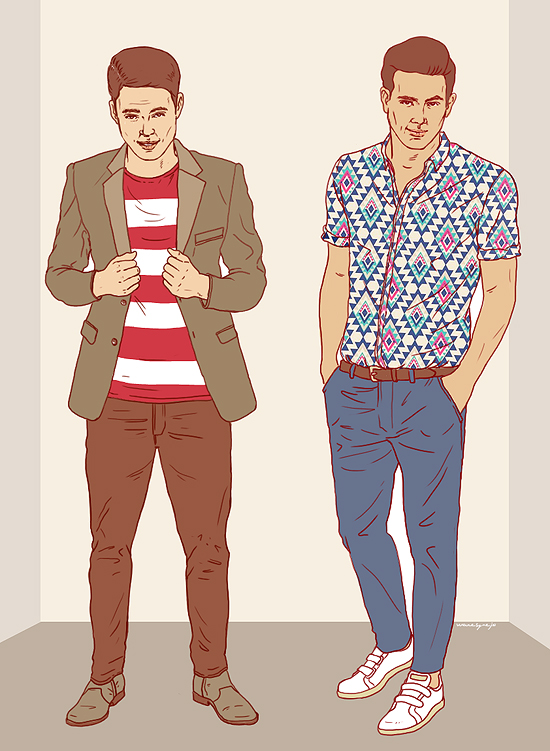 (SPOT.ph) One would think dating would be 10 times easier these days thanks to technology, but it seems like it brought even more dating problems people didn't have 10 years ago. It does have lots of advantages like making communication a lot easier, but even though that's supposed to help us understand each other better, sometimes you still can't tell if a guy is flirting with you or he's just being friendly.
ADVERTISEMENT - CONTINUE READING BELOW
Is he really into you or are you just assuming? Because it's such a common dilemma, we took it upon ourselves to decode the friendly and the flirt—how they usually respond and behave in certain situations. Alas, the Mabait vs. Malandi...so you can finally tell if talagang may malisya.
Also read:
Decoding the Dude: The Makati Guy versus the Quezon City Guy
Decoding the Dude: The Hipster versus The Douche
| | | |
| --- | --- | --- |
| | Mabait | Malandi |
| When you tell a funny joke | "Hahaha, that's hilarious!" Hint: He compliments the joke, not you. | "HAHAHAHA, why are you sooo funny!" (With matching arm or hand caress, plus a three-second smile) |
| When he asks you to hang out | "The gang is going to Valk tonight, wanna come with?" | "The gang is going to Valk tonight; want me to pick you up? We could eat somewhere first..." |
| When he offers you a ride home | "I'm driving in your direction! Wanna hitch a ride?" | "I'm driving in your direction! You can ride shotgun." (With matching wink.) |
| Texting habits | Replies almost all the time, sometimes with "K" or "Great!" | Replies all the time, usually peppered with smiley emojis or a ";)" |
| When he invites you to a party | Introduces you by saying: "Guys, this is my friend, __." | Introduces you by saying: "Guys, this is __," followed by a loaded look. |
| When he's talking to you... | Waves hello, high-five, fist-bumps, A-hugs (hugging without the lower bodies touching), etc. Air gestures. | May haplos...hopefully not the manyak kind |
| Social media activity | Likes your recent posts. Occasionally comments. | Likes all of your posts (and your friends' posts with you in it) and comments...usually with emojis. |
| When he offers to pay for things | "I'll spot you, no worries!" | "My treat. Really." With matching pa-cute smile. |
| When commenting on your new haircut | "You got a haircut?" | "Wow." |
| How you greet each other | "Hey!" | "Heeeey." |
Art by Warren Espejo
Recommended Videos
Load More Stories