The 10 People You Meet at Film Festivals
Are you a film buff? A superfan? Or just there for a free film?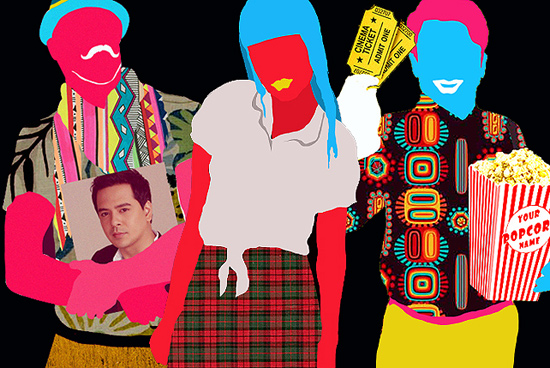 (SPOT.ph) Filipinos love going to the movies. We happily dish out our hard-earned cash to catch the next big superhero flick or whatever rom-com Star Cinema is putting out this month. However, we Filipinos are slowly starting to embrace the lesser-known film festival culture that other countries are proud of. Unlike the star-driven MMFF, film festivals like CineFilipino, QCinema, Cinema One Originals, and language- or country-specific festivals rely on arthouse or "indie" cinema to fill their slates. Local film festivals are still quite niche, but there is no mistaking the crowd that comes to watch, and for the most part they are easy to distinguish. Here are the 10 kinds of people you will meet at film festivals.
Also read:
The 10 People You Meet at a Play
The 10 People You Meet on a Group Tour
The 10 People You Meet at the Gym
The 10 People You Meet at a Government Office
Art by Warren Espejo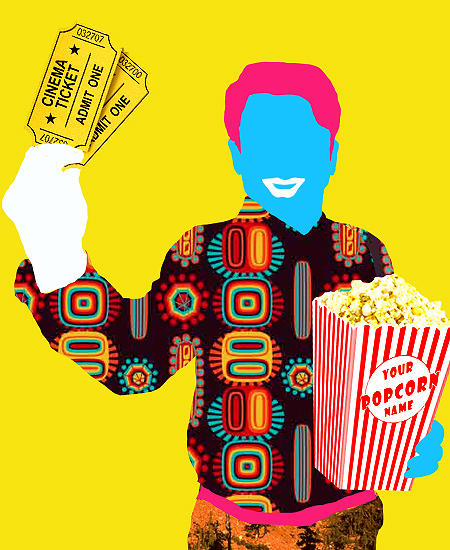 ADVERTISEMENT - CONTINUE READING BELOW
The Avid Moviegoer
Technically, all film festival attendees are moviegoers, but there are the ones who are more than just your average viewer; they are usually carrying a big box of popcorn and a giddy smile. They just really love going to the movies! These are the ones that have seen every Steven Spielberg film inside a theater, love the idea of sitting in a dark room with a bunch of strangers with snacks, and just watching a movie and escaping the real world for a couple of hours.
The Cinephile
A step above your avid moviegoer, passionate Cinephiles don't just go to the movies to enjoy film but to study and discuss it, too. Usually seeking out more arthouse and foreign cinema, Cinephiles know their stuff. They have deep film knowledge: they know their Park Chan-wooks from their Bong Joon-hos, have watched everything from Brillante Mendoza to Joel Lamangan, and they won't miss a moment to express their love for Haneke, von Trier, Farhadi, and Kar-Wai among others.
CONTINUE READING BELOW
Recommended Videos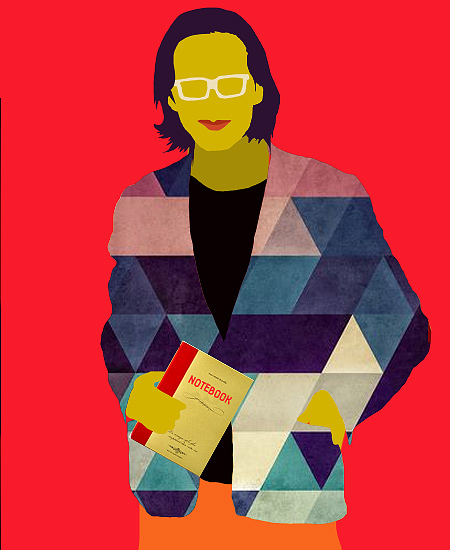 ADVERTISEMENT - CONTINUE READING BELOW
The Opinionated Movie Buff
Think of this guy as a more extreme version of the Cinephile. You'll know who he is, because he's usually the guy with the really, really loud voice, spouting his unsolicited reviews (probably written in a notebook) at anyone who'd listen. You'll know he didn't like this director's last film because you'd hear his opinions even when he's several rows away.
The Freeloader
You will definitely see this guy taking in as much cinema and culture as he possibly can at film festivals that are free of charge! Whether it's a country-specific festival put on by a foreign embassy, or a number of films put together at a school, you can bet the Freeloader is hovering around. Chances are, they're probably also there for the free food.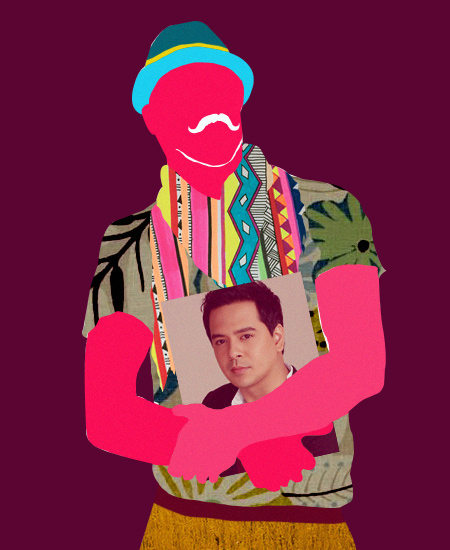 The Superfan
Unlike Avid Moviegoers and Cinephiles, Superfans are here just to see their favorite stars whether at the premiere or in the movies. John Lloyd Cruz in an eight-hour black-and-white movie? No problem. Marion Cotillard in a talky, little-known Belgian film? Check. Nothing will stop these celebrity superfans from supporting their idols no matter what they are in, but they're out in full force during the celebrity-heavy Metro Manila Film Festival. Echoes of "She's so good!" or "Ay, ang gwapo niya talaga!" may be heard.
ADVERTISEMENT - CONTINUE READING BELOW
The Eager Networker
Usually seen scouring the area for the filmmakers, these Eager Networkers have business cards (and maybe even resumes) in handy just in case they run into a producer in need of a cinematographer or a casting producer. They are more interested in making connections and finding a job than watching a film festival entry, but that's okay! That's partly what festivals are for: A gathering of every person from the film community.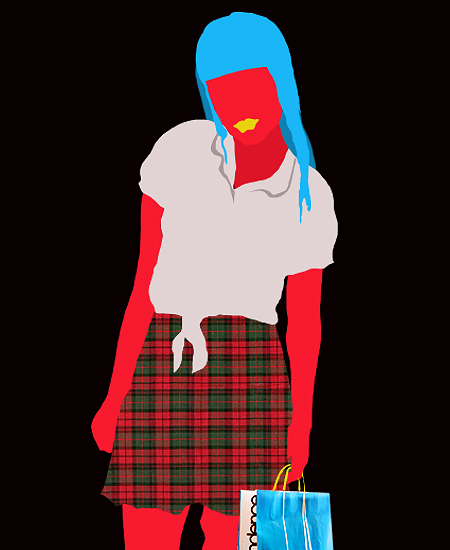 The Student
Found in groups of chatty teenagers who look like they would much rather be anywhere else but here, the Students are those required by their teachers to go to a certain film festival and watch a culturally significant movie. We've all had that requirement to watch historical or socially revelant films like Jose Rizal and Dekada '70, followed by a lengthy reaction paper. You'll also notice these kids will likely sneak out about halfway through to go shopping instead.
ADVERTISEMENT - CONTINUE READING BELOW
The Nationals
There is no lack of foreigners at local film festivals, as they are usually here to support their home-country's product. If you're at QCinema to see a French film, you may be sitting beside some French nationals; if you're at Cinema One Originals seeing an Indian film, you'll get to meet a lot of Indians enthusiastic about seeing a film from their home country. While our cinemas are overflowing with Hollywood films and local productions, it is usually at festivals that we get to see rare world cinema, and these Nationals won't miss it for the world.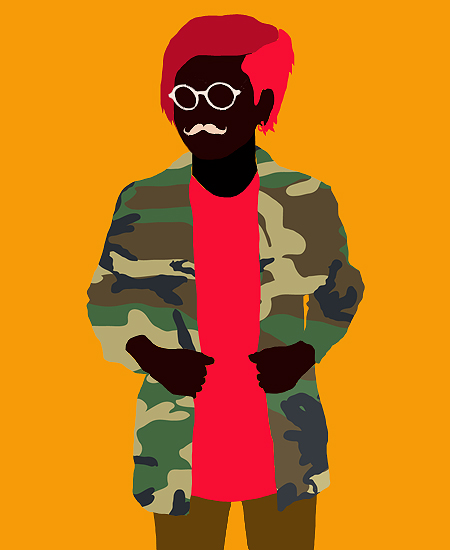 The "Okay Lang"
They're definitely not Cinephiles or even the Students. Heck, they're not even an Avid Moviegoer. These folks were just somehow roped into their barkada's plans for the day and they went because...well, everyone else said they'd go. Would they rather be doing something else with their time? Probably. And yet here they are, lining up outside the cinema, with the rest of their more-excited friends.
ADVERTISEMENT - CONTINUE READING BELOW
The Dedicated Viewer
Perhaps the most excited (and committed) of all festival filmgoers, the Dedicated Viewer is the guy that blocks out days in his schedule to watch four or five films in one day, one after another. He'll be wearing comfortable clothing and sporting tired eyes, the Dedicated Viewer is the ultimate film festival fan, eagerly in line as soon as the cinemas open, memorizing the screening schedule by heart, and making the most of the film festival's limited run.
Also read:
The 10 People You Meet at a Play
The 10 People You Meet on a Group Tour
The 10 People You Meet at the Gym
The 10 People You Meet at a Government Office
Art by Warren Espejo
Share this story with your friends!
---
Help us make Spot.ph better!
Take the short survey
Load More Stories