10 Things You Will Always Hear at a Pinoy Party
If you got a peso every time you heard these lines, you'd be a millionaire by now.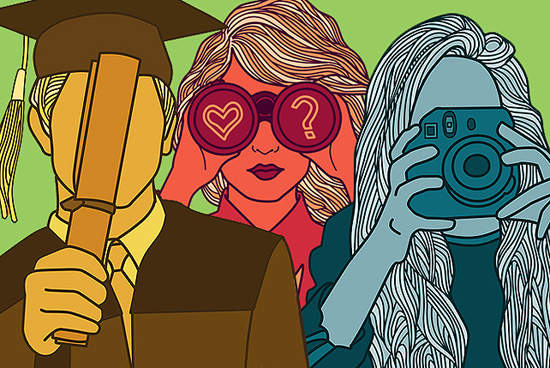 (SPOT.ph) Everyone attends at least one of these family-oriented events every year: Reunions, birthday parties, weddings, baptisms, and Christmas parties. And during these gatherings, you are faced with a line of relentless questioning from your relatives as if they were news reporters.
You think that maybe after you've updated everyone else about your job, love life, and then some, they'll stop hounding you with questions in the future. However, the next time you attend a gathering, you'll be asked the same questions again and again. Ad nauseam. The interrogation never ends.
ADVERTISEMENT - CONTINUE READING BELOW
Bonus activity: Can you relate to these comments? Make your gatherings more exciting by writing down a checklist of the lines featured below. Find out if you'll be able to tick off all these quotes in one event.
Illustrations by Michelle Wu
Also read:
The 10 Relatives Every Pinoy Knows
The 10 Titas You Will Meet in Life
10 Things Only a Laking Lola Would Know
10 Parental Threats Every Pinoy Kid Has Heard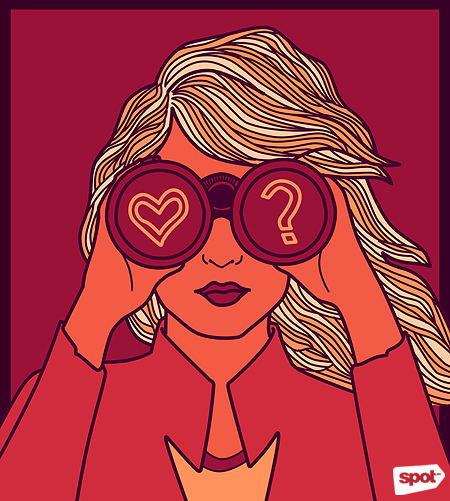 ADVERTISEMENT - CONTINUE READING BELOW
Topic: Relationship status
Sample lines: May boyfriend/girlfriend ka na?; May liniligawan ka ba/May nanliligaw ba sa'yo?; Bakit wala ka pang boyfriend/girlfriend?; Kailan kayo ikakasal?
If you're lucky enough to dodge all the lines above because you're married, then comes the baby question. Or you still lucked out but they decide to bring up your ex from 10 years ago. And when you introduce your significant other to them, they'll reply with something along the lines of, "Ito ba 'yong kasama natin dati?" while you give them non-verbal cues in a rush of panic indicating that no, they were actually referring to your ex. Oops!
Topic: Weight
Sample lines: Tumaba ka na; Alam mo, maganda/gwapo ka sana kung magpapayat ka; Kailangan mo na ata mag-diyeta; Nangangayayat ka na. Hindi ka ba kumakain?
Greeting someone with a criticism or a backhanded compliment about one's appearance might as well be considered a Filipino family tradition. We're assuming it's a relative's strange way of showing concern for our well-being. Now if only they could fund the gym membership that they keep pestering you about.
ADVERTISEMENT - CONTINUE READING BELOW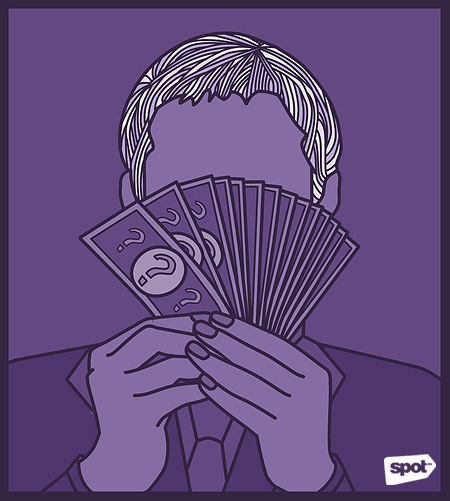 Topic: Job
Sample lines: Ano nga uli trabaho mo ngayon?; Bakit 'di ka mag-abroad? Mas malaki kita doon; Alam mo 'yong pinsan mo? Doktor/abogado/negosyante/mayaman na siya!
Workers in the creative industry, beware! You'll spend hours trying to explain the nature of your job to your relative. Meanwhile, they'll assume that you're just wasting time on the computer. You might as well say that you're a wizard and be done with it. If you're working a traditionally recognized job then you needn't worry—partygoers will just hint at the freebies you can give them.
ADVERTISEMENT - CONTINUE READING BELOW
Topic: Respect
Sample lines: Anak, magmano ka diyan; Greet your ninong/ninang; Kiss ka kay tito/tita
The great thing about Pinoy events, aside from the good food, is that they also promote family values by teaching you to respect your elders. Once your relatives arrive, you better stop what you're doing, make your way toward them and pay your respects.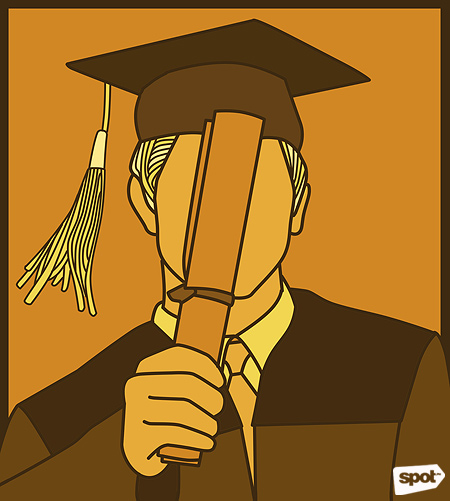 ADVERTISEMENT - CONTINUE READING BELOW
Topic: Education
Sample lines: Anong course mo?; San ka nag-aaral?; Kailan ka ga-graduate?; Pagbutihin mo pag-aaral mo
This particular topic gets very intense if your family has existing ties and loyalties to certain—ahem—universities. And as with the job topic above, you'll be pressed for luck explaining your non-traditional courses to them. And even if you're already working and have been out of school for several years, you'll most likely still be asked this question.
Topic: Temperature
Sample lines: Ang init-init/lamig-lamig naman dito!
No matter how prepared the organizer is, there's bound to be an attendee complaining about the intense heat or the freezing temperature. It's funny to note that you'll even hear someone ask for air-con at an outdoor event.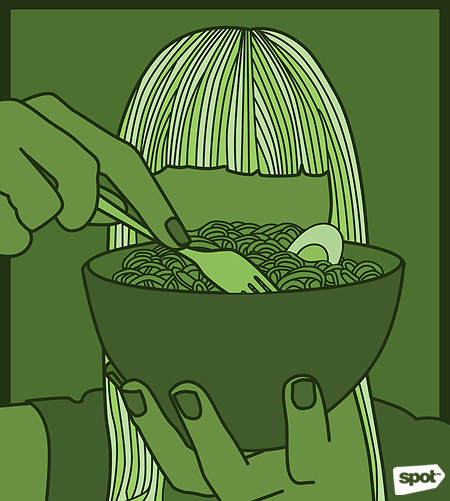 ADVERTISEMENT - CONTINUE READING BELOW
Topic: Food
Sample lines: Bakit 'di ka pa kumakain?; Masarap 'yan kasi luto ko 'yan; May lechon ba?
Hands down, the best part of any Pinoy party is the sumptuous feast laid out on the table. Whether it's potluck, buffet-style, fiesta-style, or at a restaurant, you'll bet that it's going to be bountiful. So yeah, there's goes that diet of yours. P.S. It's considered a grave insult if you don't try your Tita or Lola's specialty dish.
Topic: Age
Sample lines: Noong bata pa siya, nako! Ang kulit-kulit. [Insert embarrassing anecdote from your childhood];'Yong tatay mo? Chickboy 'yan dati.
Nobody is safe from the dreaded baul of embarrassing memories. Remember how you used to dance the "Macarena" in your undies? Or that really bad Aquanet hairstyle your Tita had back in the day? You'll hear all that and more when you tune in to your family's chismis session.
ADVERTISEMENT - CONTINUE READING BELOW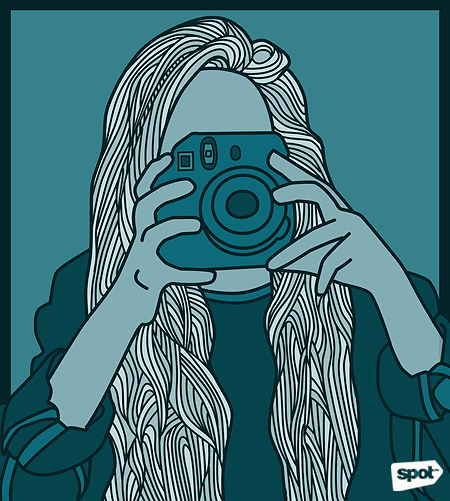 Topic: Documentation
Sample lines: O, picture muna tayo; Compress; One more. Wacky naman; Tag-tag na lang sa Facebook; Pang remembrance natin!
Filipino festivities aren't complete without some picture taking (A.K.A. the tanders term of "kodakan") involved—complete with a hapless photographer trying to fit in everyone inside the frame. So you can reminisce on the awkward, er, good memories. Say cheese!
ADVERTISEMENT - CONTINUE READING BELOW
Illustrations by Michelle Wu
Also read:
The 10 Relatives Every Pinoy Knows
The 10 Titas You Will Meet in Life
10 Things Only a Laking Lola Would Know
10 Parental Threats Every Pinoy Kid Has Heard
Recommended Videos
Load More Stories