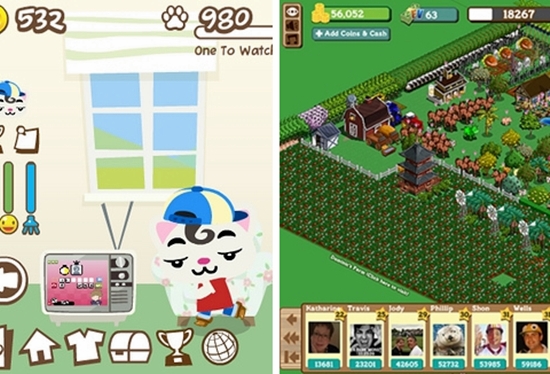 (SPOT.ph) There was a time when Facebook wasn't just about the beach selfies, your friend's expensive coffee, nights that are "lit!"—you get the idea. Before all the drama and the timeline (remember when it was called "wall"?), Facebook was a platform where games were actual games and not mind games, and player wasn't a term for your ex. Here's a look back at all the Facebook games we couldn't stop playing. Which one tops your list?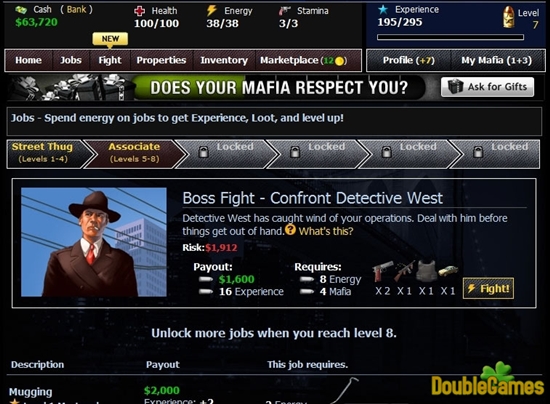 ADVERTISEMENT - CONTINUE READING BELOW
10. Mafia Wars
Hired guns! Mafia Wars was a game where you and your friends built your own criminal empire. The game revolved around carrying out jobs, missions, and operations by fighting and robbing other players to earn cash, using weapons, practicing attack and defense fighting skills—all to create the best Mafia empire. Sadly, Mafia Wars announced its permanent closure in June 2016.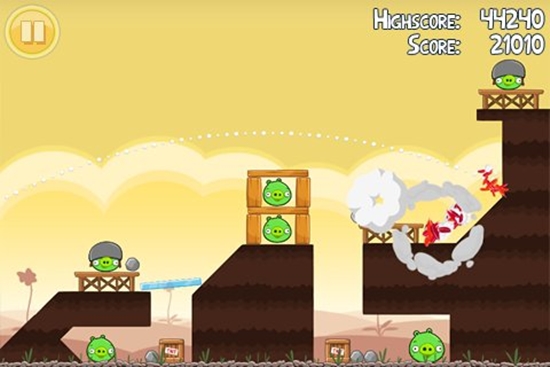 ADVERTISEMENT - CONTINUE READING BELOW
Recommended Videos
9. Angry Birds
Angry Birds was initially an app exclusive for iOS but it became so popular that Facebook bought the rights to it. From then on, it became a global phenomenon. The game sounds simple enough; you have a giant slingshot where you load up the "angry" birds as ammo and you try to hit the pyramid of pigs on the other side. Simple, right? Easy? No. The game gets addictive as your level increases and becomes more challenging, making you want to keep playing through to the end. To this day, we bet you can still hear the sound that the birds make when you throw them to the pigs.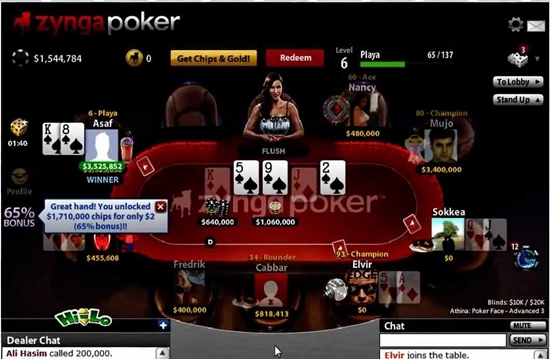 ADVERTISEMENT - CONTINUE READING BELOW
8. Texas HoldEm Poker
Remember receiving all those annoying game request notifications? We're pretty sure you received one that was for Texas HoldEm Poker. It was, after all, one of the most popular poker games on Facebook, and is probably where you first learned how to play the game and master your poker face with your titos. You've got an Ace and a King hidden. The guy next to you goes all-in. What's your next move?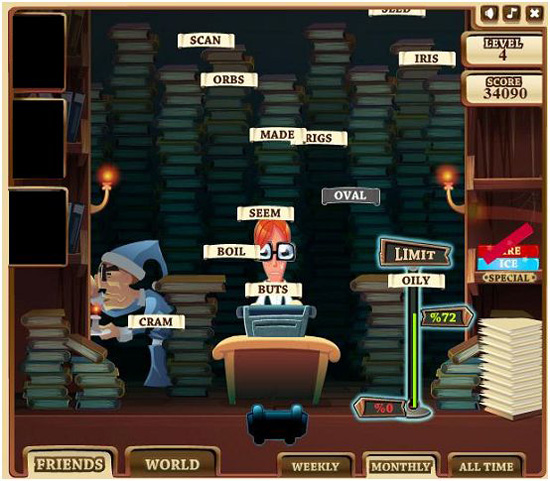 ADVERTISEMENT - CONTINUE READING BELOW
7. Typing Maniac
Your typing skills first developed because of Typing Maniac! It's way more fun than all those keyboard lessons you took in school. All you have to do is to type the falling words before they reach the bottom of the screen (with your magical typewriter, of course). Power-ups are also available to help you when you're already swamped with words. No matter how fast you type, the game continues to be a challenge. We admit: we've felt out of breath a couple of times!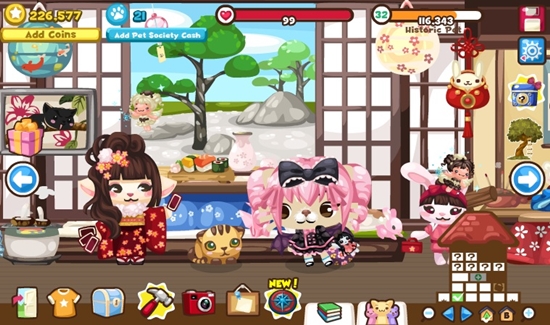 ADVERTISEMENT - CONTINUE READING BELOW
6. Pet Society
Ranked as one of the most popular Facebook games, Pet Society was the online version of a Tamagotchi. Players were able to design their own pets by choosing among genders, names, colors and appearances. To keep your pet happy, you washed, brushed, fed, and played with them. Your pet could also visit other people's pets within the "friend" network as many times a day—the more the visits, the higher the points. Paw Points for you!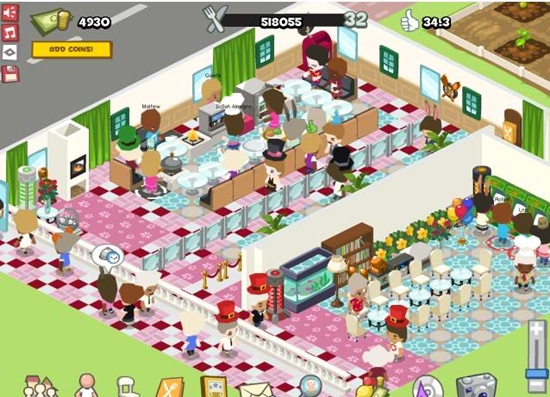 ADVERTISEMENT - CONTINUE READING BELOW
5. Restaurant City
Remember when you gave away your kitchen playsets and started running your own restaurant—virtually, anyway? In Restaurant City, your goal was to run a popular restaurant and increase your level and dish quality as the game progresses. Some dishes took hours (and even days!) to cook but you could rearrange tables and redecorate as you wait. We know that back then, you probably had the highest level among your friends and you felt fancy serving drinks and growing certain ingredients in your garden. Don't even deny staying up until the wee hours of the morning waiting for your dish to finally finish cooking. We're guilty, too, you know.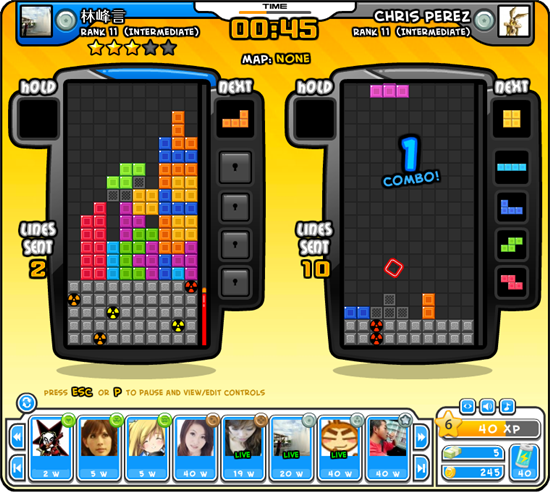 ADVERTISEMENT - CONTINUE READING BELOW
4. Tetris Battle
The game that started and ended a lot of friendships. Tetris Battle is the online version of that very popular game we all fell in love with at the arcade or on our Game Boys. The difference is that here, you play with an opponent. It could be with a total stranger from the other side of the world, or you could challenge your friends to a battle. The goal is to knock the opponent out as much as possible by having fewer or sending lines within two minutes. A dangerous combination of addictive and challenging, you were probably a Tetris God.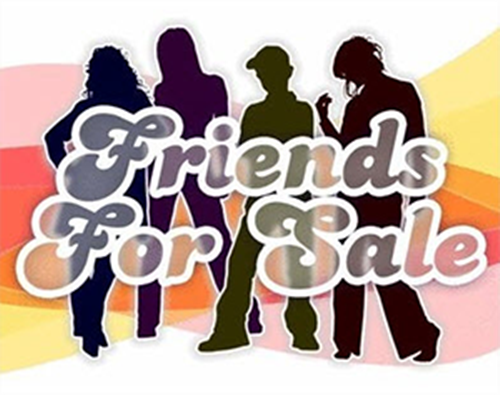 ADVERTISEMENT - CONTINUE READING BELOW
3. For Sale
A list of your Facebook friends appeared, along with their selling price. You gave them nicknames. You gave them gifts. You put them to work. You locked them. You sold them. You used them to poke other players. Friends For Sale came at a time when it was acceptable to buy and own your friends...and your crush.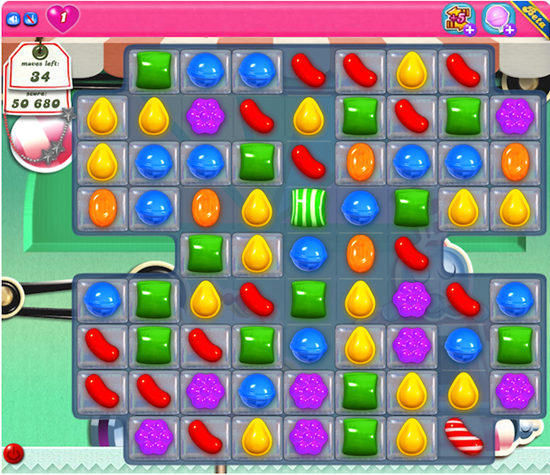 ADVERTISEMENT - CONTINUE READING BELOW
2. Candy Crush Saga
Before it became an app, Candy Crush Saga was a Facebook game that is still one of the most played online games to date. We're pretty sure most people were addicted to this game at one point of your life, but just in case you were living under a rock, Candy Crush Saga is a sweet, sweet game of matching candies and clearing rows. Every level has a different objective and each one gets trickier and more addictive than the last. One of the worst things is to run out of lives (sob), but thanks to wisdom of true Candy Crush addicts, all you have to do is to adjust your computer or phone time two and a half hours ahead to get full lives. Oh, the satisfaction of clearing a level with extra moves left...Delicious!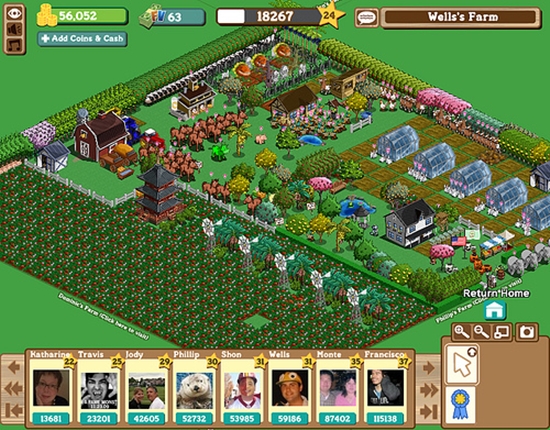 ADVERTISEMENT - CONTINUE READING BELOW
1. Farmville
We know you saw this coming, and it wouldn't be the ultimate throwback without Farmville! You started off with an empty farm and a fixed the starting amount of Farm Coins, which you used to buy tools and crops for your digital agricultural practice. You earned XP (experience points) every time you performed an action such as plowing land or buying items. As your XP increased, your player level rose and you were able to obtain more items, land, crops, and animals from the "market" using your hard-earned Farm Cash. Farmville was so popular that even your titas who didn't know how to change their profile pictures were sending you game requests, and your Facebook inbox was filled with messages saying, "Pa-accept naman ng neighbor request sa Farmville!"




Share this story with your friends!
---
Help us make Spot.ph better!
Take the short survey
Load More Stories