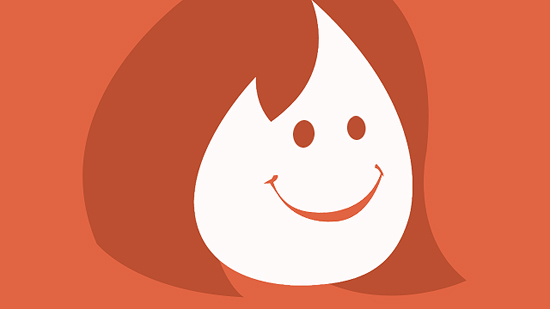 (SPOT.ph) Technology has made our daily lives so much easier—at least, for most of us. (We're looking at you, commuter apps.) But if you're single, well...that's another story entirely. Dating is already too complicated without the hassle of navigating through online dating sites, being seenzoned, and the stress of replying way too soon.
New to the online dating game? Or just confused about all the swiping and shirtless profile photos? Don't worry, Rock Ed Philippines founder Gang Badoy and her friend Rica Villar are here to help.
Don't go on Tinder looking for a relationship.
Don't go there looking for love, either. Trust us, no one is on that app for such wholesome reasons.
Never swipe right when your heart is lonely.
Your body, however...
If it's good conversation you're after, just subscribe to iFlix.
Or, you know, you can talk about your feelings with some food. (SPOT.ph has a list.)
ADVERTISEMENT - CONTINUE READING BELOW
There are no set duration rules for circling before meeting up.
Remember that even if online flirting has occurred, say "next" if 48 hours has passed since the last conversation. (Okay, 24 hours actually, but we gave allowances for DSL problems, Internet connection issues, and/or the flu.)
Don't assume your witty banter is special.
Keep in mind that they are probably cutting and pasting the same witty lines to 18 other people. Sometimes, even simultaneously.
Tinder is a sexual flirting space.
It's not a soulmate market so don't be too offended if you just shared how you like "long walks in the beach" and he replies with "how big are your boobs" or if she replies with "size matters."
Don't arrange meet-ups in your home or your date's.
This is especially crucial if you (or they) live with your (or their) lola, if your date has a basement, lots of rope in the car, and a white van. If so...abort mission!
ADVERTISEMENT - CONTINUE READING BELOW
Recommended Videos
Post a profile picture closest to what you really look like in real life.
Please, enough of the abs or random photos of sports cars in the background.
State your actual spot in the gender spectrum.
No judgments here, and anyone who does isn't worth your time or effort.
Screencap your Tinder date's profile picture and send to three of your closest friends.
Just in case, universe forbid, they have a photo to post on your missing person's report file with the caption, "last seen with."


ADVERTISEMENT - CONTINUE READING BELOW
Share this story with your friends!
---
Help us make Spot.ph better!
Take the short survey
Load More Stories