10 Things Only a Lasallian Would Understand
Yuch restrooms. Need we say more?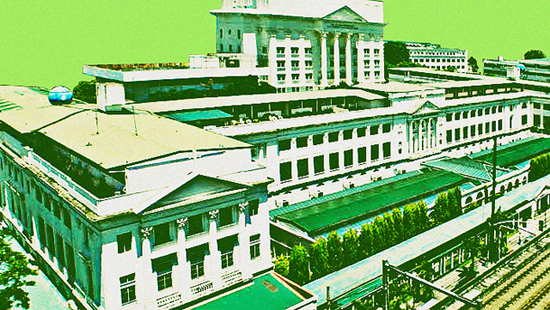 (SPOT.ph) In the middle of an urban jungle called Taft, there's a green space that's home to archers and their great stories. Here are some familiar things for someone from Lozol. Frosh or alumni, read on.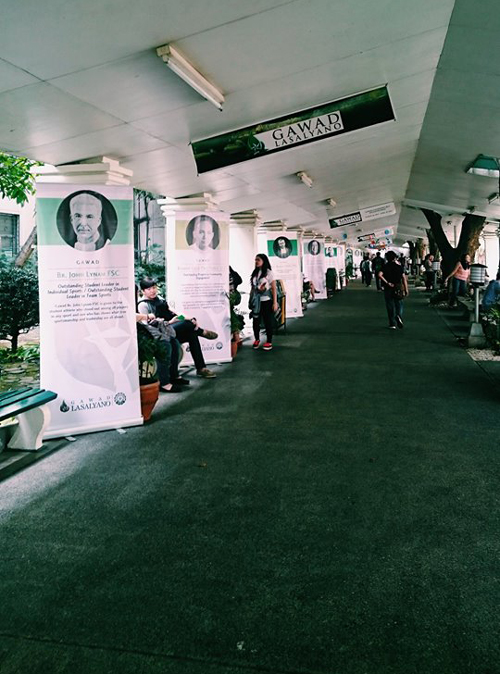 ADVERTISEMENT - CONTINUE READING BELOW
CONTINUE READING BELOW
Recommended Videos
Every day is a fashion show and the world—er, the SJ Walk, is your runway.
Also known as Conscious Walk, the SJ Walk is part of a Lasallian's daily struggle because walking there is enough to make you feel like you're on a runway and all eyes are on you. The entire walkway is lined with tables and benches on both sides—not to mention completely full of people all the time. People hanging around probably don't even care, but unless you're one of the fashyown kids from CLA, COB, or CED, it's still an uncomfortable situation that you have to brave through on the daily.
There's a beach a few meters away and sex is what you're having for lunch.
Remember when you were a frosh and you were totally confused, not to mention weirded out when you first heard "Tara, beach tayo!" or "Tara, sex tayo!" because that's not something normal to say out of the blue? What is the nearest beach to Taft? But that's what you get when you have establishments with confusing names like Beach (a nearby bar students often go to) and SEx (short for Sinangag Express). You get used to it eventually and somehow you feel oddly satisfied when you see the lost faces of new students and non-DLSU people hearing it for the first time.
ADVERTISEMENT - CONTINUE READING BELOW
Ate Rica's Bacsilog is heaven-sent.
Not all heroes wear capes. Sometimes, they wear aprons and fix you up the most satisfying lunch! Ate Rica's Bacsilog, topped with a match-made-in-heaven combo of cheese sauce and Knorr seasoning, is a rite of passage for every Lasallian. As the saying goes, "Hindi ka Lasalyano kung di ka pa nakakain ng Bacsilog". That greasy, guilty pleasure is your go-to food when you need comfort or you're on the go.
ADVERTISEMENT - CONTINUE READING BELOW
The Yuch restrooms. Need we say more?
Before the beautiful Henry Sy Sr. Hall was built, there were a few spots on campus that were famous for being the most ideal place to do Number Two—and Yuch was particularly known for that...the third floor restrooms, to be exact because it's the only floor with bidets! Back then, when someone said "Wait, Yuch lang ako," people already knew that shit was about to go down. Pun intended.
My LaSalle Portal and Animo.sys crashing is the norm.
As if acads weren't enough to stress the life out of you, there's always a headache you had to go through every single term. Enlistment and release of grades is always a nightmare because the sites crash all the time. Talk about suspense! You just want to know if you passed your Accounting class. When will it be fixed? No one knows.
ADVERTISEMENT - CONTINUE READING BELOW
The library is lit!
Lasallians are definitely some of the luckiest students in the world because the library is amazing. Aside from its obvious function as a second home during hell weeks, the library has cool features like a bean bag room where students can borrow and play board games and viewing rooms which are private rooms where students can rent and watch DVDs. There are loads of huge couches perfect for relaxing (or taking a nap). The architecture of the building itself is great for photo ops and students can eat inside the library as long as they don't go beyond the allowed area. Plus, there's an actual cafe inside. How cool is that?
ADVERTISEMENT - CONTINUE READING BELOW
Parekoy is everyone's BFF.
He is known to students as "Parekoy" because of his famous catchphrase and is one of the most iconic faces in Taft. Whenever you pass by his sari-sari store in Agno you will always be greeted by a huge smile and the familiar phrase, "Anong sayo parekoy?" You can also count on Kuya Sandy whether you need a snack, prepaid load, or even just a smile to brighten your day.
You've passed through a Warp Zone.
Lasallians are fond of giving nicknames to certain campus spots. There is a bridge that connects Miguel Building (a.k.a. the home of the Liberal Arts kids) and Gox (where College of Computer Studies students dwell), which is fondly known as the Warp Zone. Passing through the bridge is like going from one dimension to another (from a building with loud Communication Arts kids to a place with dudes huddled over their computer monitors and fast Internet), hence the name. 
ADVERTISEMENT - CONTINUE READING BELOW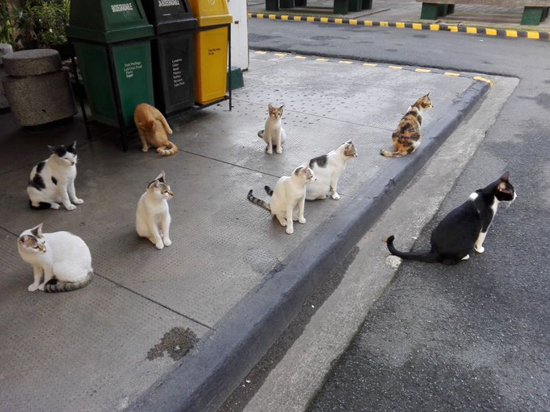 Not a day goes by where you don't have a cat encounter.
If you're a cat person, DLSU is heaven for you because campus is overflowing with cats. Nobody actually knows where they come from and why there is an abundance of feline friends, but hey, nobody's complaining because cats!
ADVERTISEMENT - CONTINUE READING BELOW
Happy Thursday is how you celebrate the end of the week.
Thursdays are not for throwbacks in Taft. And of course the list wouldn't be complete without the ultimate Lasallian tradition. DLSU has a four-day a week schedule which ends on Thursdays. So add the number of bars near campus and the end of the week and you've got yourself a Lasallian way of welcoming the weekend. Happy Thursday indeed.
Photos via Gawad Lasalyano (SJ Walk), Zaifful Gani (Cats of DLSU), and the DLSU website.
Load More Stories