The Funniest Posts on the "Better Be Safe Than Sorry" Facebook Hoax
"Is it too late now to say sorry?"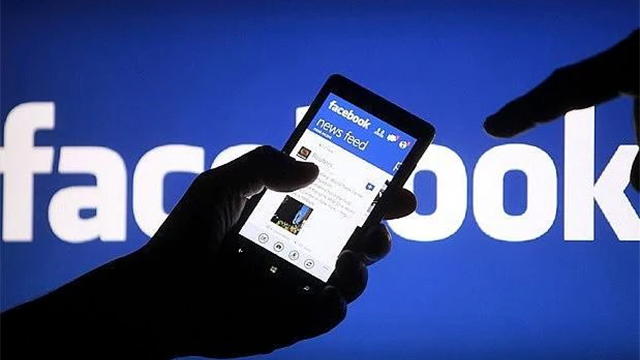 (SPOT.ph) An intriguing statement started circulating online over the weekend claiming that "Everything you've ever posted [on Facebook] becomes public from tomorrow." Some key phrases include "deadline tomorrow" and "better safe than sorry." Since this isn't the first time that the message circulated, no one knows when this "tomorrow" actually is.
ADVERTISEMENT - CONTINUE READING BELOW
The post sounds very much like one of those old-school emails you were forced to forward to 15 friends lest you wanted to be single for life or experience bad luck or other variations thereof. The original posts reads:
"Everything you've ever posted becomes public from tomorrow. Even messages that have been deleted or the photos not allowed. It costs nothing for a simple copy and paste, better safe than sorry. Channel 13 News talked about the change in Facebook's privacy policy. I do not give Facebook or any entities associated with Facebook permission to use my pictures, information, messages or posts, both past and future.
With this statement, I give notice to Facebook it is strictly forbidden to disclose, copy, distribute, or take any other action against me based on this profile and/or its contents. The content of this profile is private and confidential information. The violation of privacy can be punished by law (UCC 1-308- 1 1 308-103 and the Rome Statute).
ADVERTISEMENT - CONTINUE READING BELOW
NOTE: Facebook is now a public entity. All members must post a note like this. If you prefer, you can copy and paste this version. If you do not publish a statement at least once it will be tactically allowing the use of your photos, as well as the information contained in the profile status updates. DO NOT SHARE. Copy and paste to be on the safe side."
Obviously, this is a hoax as reported by British news site The Telegraph on June 29 and again by ABS-CBN on October 17. Facebook, in an official statement, clarified its privacy settings: "Our terms say clearly: You own all of the content and information you post on Facebook, and you can control how it's shared through your privacy and application settings. That's how it works, and this hasn't changed."
While some Facebook users reposted the original version, others had a bit of fun with the hoax. (Screencaps posted with permission from the owners because, you know, privacy.)
ADVERTISEMENT - CONTINUE READING BELOW


ADVERTISEMENT - CONTINUE READING BELOW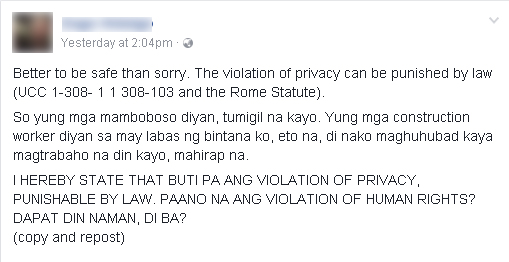 ADVERTISEMENT - CONTINUE READING BELOW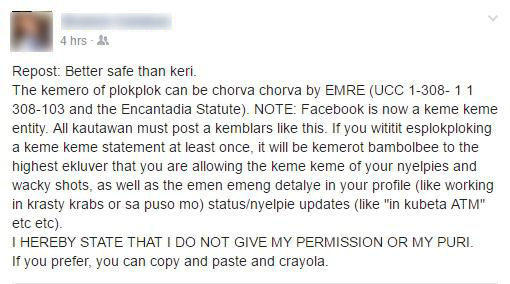 Twitter users also followed suit and posted their own funny take on the issue.
Me: *posts to crush's Facebook wall*

Better to be safe than sorry. An attorney advised me to post this. I like you. I love you. Matagal na.

— Maria Osawa BinLaden (@Cinephilliacy) October 16, 2016
be my "changed her profile picture" in this world full of "better safe than sorry"

— ???????????????????? (@_sarerafael) October 16, 2016
Ex-crush: "Hi"
Me: "Better be safe than sorry. I HEREBY STATE THAT I DO NOT GIVE MY PERMISSION FOR U TO ENTER MY LIFE THEN LEAVE EVENTUALLY"

— Patrick Tenedero ? (@ptrcktndr) October 16, 2016
"Kailan deadline ng requirements mo?"

"Deadline tomorrow !!"

"E kailan mo gagawin?"

"Gagawin na. Better be safe than sorry."

— Mark Anicas (@mnanicas) October 16, 2016
Deadline tomorrow! Everything you've posted is yours. Haha! Deadline na rin ng puso kong umaasa. Better safe than sorry. Hahaha!???????????? Charot!

— Nicolette Manito (@nicolemanito) October 16, 2016
Deadline tomorrow. Better be safe than sorry. Deactivate your facebook account to lessen the number of gullible people on fb. Hehehehehe

— nikki (@nicolekleynor) October 16, 2016
DEADLINE TOMORROW!!! Everything that you have not accomplished today will be SINGKO tomorrow.

— Aldrine (@aldrincredible) October 16, 2016
Deadline tomorrow! Everyone who will repost the Facebook privacy hoax will be executed by firing squad. (",) #WagGullible

— Professional Heckler (@HecklerForever) October 16, 2016
Ang pag-copy-paste ng better-safe-than-sorry FB post ang makabagong pagta-Tabi po sa unseen nuno sa punso! Dark mythical age! Just in case!

— Edgar Calabia Samar (@ecsamar) October 16, 2016
Recommended Videos
Load More Stories