10 Things Only the Always Hungry Would Know
Because extra rice is life.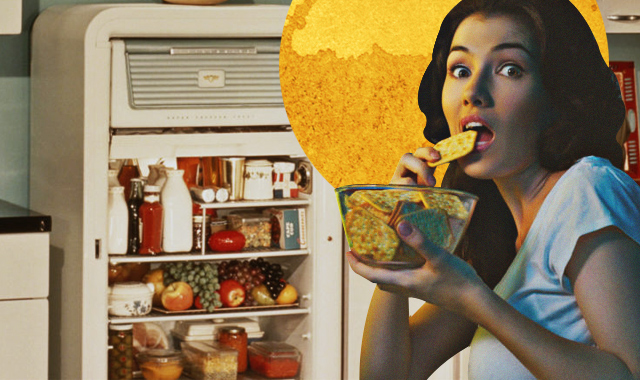 (SPOT.ph) Do your moods constantly gravitate between "hungry" and "really hungry"? Are you thinking of food right now? Does your entire day revolve around where and what you want to eat? Do you always hear, "Kumakain ka na naman?" Then keep scrolling for more struggles of the perpetually hungry eater.
Eating three meals a day is a lie.
Eating only three meals a day just won't cut it! First breakfast, second breakfast, first snack before lunch, second and slightly lighter lunch...the list goes on. It's like your stomach grumbles on schedule.
Extra rice is life.
No matter how hard you try, you just can't resist the pull of another cup of rice...especially when there's still a bit of ulam left. "Sayang naman," is probably your extra rice mantra.
"Unlimited" and "buffet" is music to your ears.
You'll only say yes to barkada outings if it means there's food. And lots of it. Bonus points if you're going somewhere that caters to your bottomless stomach.
ADVERTISEMENT - CONTINUE READING BELOW
Diets are a living hell.
You just can't wrap your head (or stomach, rather) around calorie counting and diet restrictions. This sad salad will never satisfy your hunger!
You hardly ever have new stuff
...because you're too busy spending your hard-earned pay on food! 50% off on shoes? No, thanks. Half-priced burgers? You're so in!
The hour before a meal is usually the longest hour of your life.
Hangry is very, very real!
You're the designated taga-ubos.
It's a very Pinoy habit to leave the last piece of food, but that's not a problem if you're around. You will happily (and shamelessly) take the last piece without any further prodding. Leftovers for takeout? Your friends will just make you finish what's left. Problem solved!
CONTINUE READING BELOW
Recommended Videos
Midnight snacks are a constant challenge.
If you brush your teeth now, that means you can't have any more chips or candy tonight. There's no way you're brushing a second time. And you need sustenance while binge-watching on Netflix, don't you?
Grocery shopping is never a breeze.
It's a struggle to strictly follow your shopping list when there is so much food just waiting to be eaten.
Whoops, where did all your money go?
It's amazing how money just seems to fly out of your wallet when you're always hungry. Running low on funds again? Better get a jumbo-sized Potato Corner instead of your usual mega. That will do for now, right?!!
---
Help us make Spot.ph better!
Take the short survey
Load More Stories