10 Things That Will Make You Feel Old in 2017
Or: "What the heck have I been doing with my life for the past 10 years?"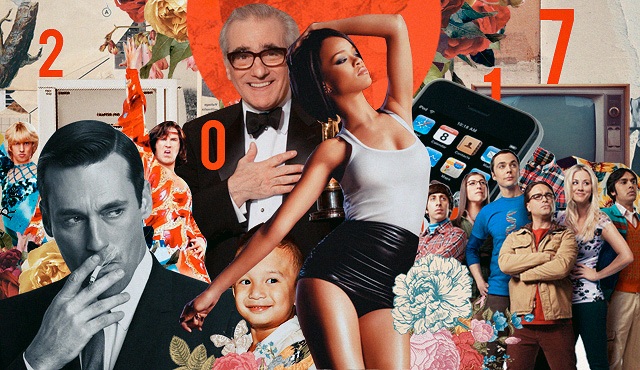 (SPOT.ph) A decade. That's something you probably never thought would pass by so quickly and yet it does. When you're younger, you always wished that time would move faster. You felt impatient, you often times felt immortal. But as the sands of time turn seconds into minutes into hours into days into years, you start to feel that creepy tingling sensation of mortality at the back of your neck. And in the blink of an eye, the years go by faster than you care to think about. Well here are 10 things to make you gasp in wonder and cringe in fear as you realize, "Wow, I'm old." Let's take a stroll down memory lane, shall we?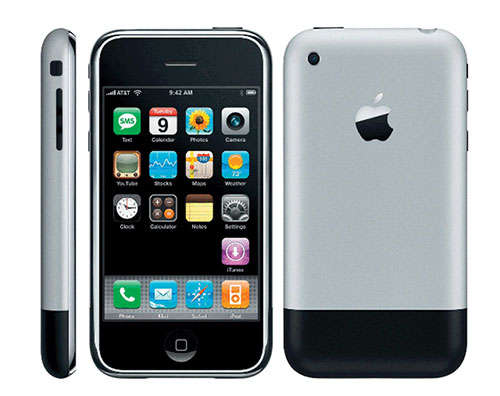 ADVERTISEMENT - CONTINUE READING BELOW
iPhone
What can we say? This is the cell phone that, for around a decade, has been sought after by people. Lining up at launches and announcements from that all-famous turtleneck wearing nerd-deity known as Steve Jobs. It's not just a high-tech cellular phone, not simply an electronic notepad, or even just a music player and video player. The iPhone is a status symbol. It made Nokia and Motorola piss in their pants and revolutionized the explosion and conception of apps. For 10 years, this phone has been the wet dream of snatchers and young people alike. They both wanted it, and at some certain point, actually needed it. Whether you were a fan or a hater, there was one thing you had to admit about the iPhone...it was a marvel of technology. Jobs, you brilliant jerk.
CONTINUE READING BELOW
Recommended Videos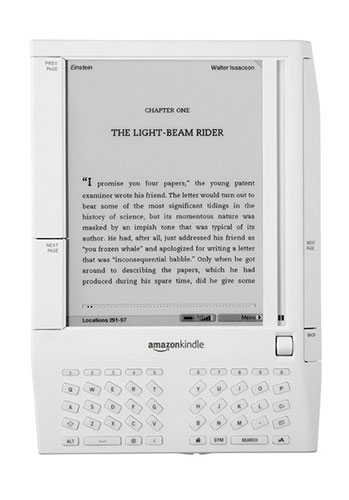 Kindle
Ohhh! Digital books! Amazon created this doozy of a gadget for book lovers who wanted to still own more titles than they could ever read in their lifetimes without having to sacrifice any actual physical shelf space. It was handy, it was cute, it was in E Ink. Similar to the iPhone, the Kindle e-reader was a big hit. Selling out every single unit in five and a half hours. And no new units were available for five months. The bookworms ate it up. Originally named Fiona, the developers at Amazon soon settled with the word Kindle, meaning to light a fire. Supposedly it was an apt metaphor for reading and intellectual excitement. Ten years later, the Kindle has gone through many updates and upgrades. Giving readers text-to-speech options, black and white and then colored screens, and of course the transition from keyboard to touch-screen technology.
ADVERTISEMENT - CONTINUE READING BELOW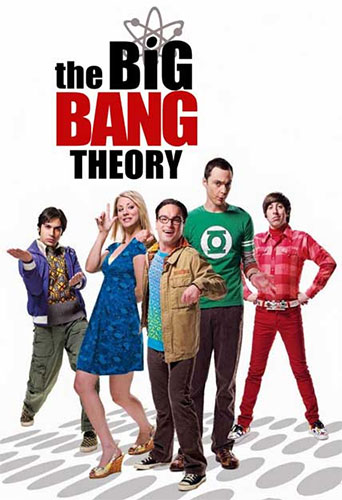 The Big Bang Theory
Nerds. They are adorable. Especially when you have a rag tag group of geeks. An American television sitcom created by Chuck Lorre and Bill Prady, The Big Bang Theory premiered on CBS on September 24, 2007. The show revolves around four science-oriented characters living in Pasadena, California: physicists Leonard Hofstadter and Sheldon Cooper, aerospace engineer Howard Wolowitz, and astrophysicist Raj Koothrappali. A fifth and unlikely person becomes a member of this wacky group: Enter Penny, a waitress and aspiring actress. It's a perfect combination of geek culture and humor.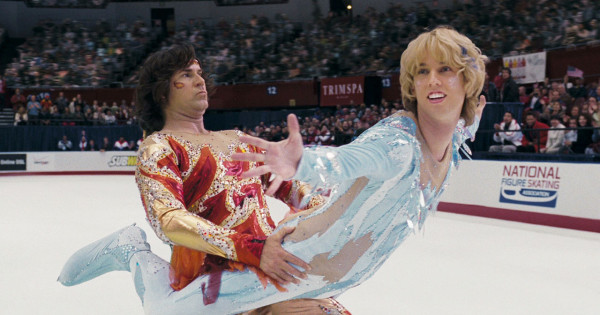 ADVERTISEMENT - CONTINUE READING BELOW
Blades of Glory (also, Balls of Fury)
Sure there were some treasures of comedy in 2007, but no movies were as bizarre and hilarious as these two sports comedy films. Blades of Glory starring Will Ferrell and Jon Heder, is a story about two ice-skating rivals who discover each other and themselves as they struggle to make it back into the National Figure Skating Association. Ferrell's over-the-top humor and Heder's deadpan delivery melts any numbness around your funny bone. While Balls of Fury has Dan Fogler, George Lopez, and the always fantastic Christopher Walken. Fogler is a washed-up player who finds himself entering the deadly and exciting world of black-market Ping-Pong. Fogler must infiltrate this underworld of murderers and gun runners to defeat Walken's character.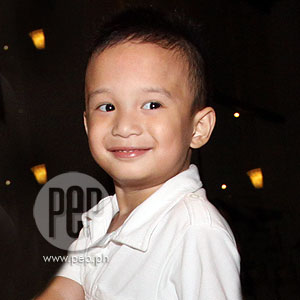 Bimby Aquino Yap
That's right. The famous offspring of Kris Aquino and James Yap is turning 10 years old this year. We've seen this guy grow up though a rather controversial upbringing. We can't help but remember what happened between Kris and James. Of course, the venomous anger that spewed up because of this and all the online rage from supporters of both sides. And the news headlines that seemed a bit trivial. Bimby has a cold, Bimby has a cough, Bimby knows rocket science and quantum physics. It all seemed like a circus. And we didn't know if we should leave the tent or buy more popcorn. But we all know what this is and what happened, we may defend it or be thoroughly against it, but the point is it's been 10 years and Bimby has grown up and moved on—and so should we.
ADVERTISEMENT - CONTINUE READING BELOW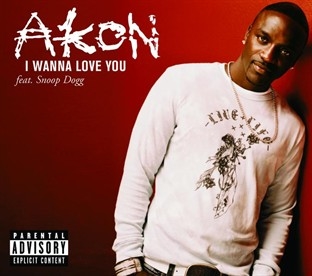 Akon's "I Wanna Love You" (featuring Snoop Dogg)
Although created in the latter part of 2006, Akon's second studio album, Konvicted, blew up the charts in 2007. This was the Senegalese-American singer's best body of work. Filled with collaborations that included rappers like Eminem, Snoop Dogg, Styles P and T-Pain. Akon was guaranteed a good number of hits within Konvicted. One in particular was the club-body-grinding favorite slow jam "I wanna love you" with it's alternative "dirty" version. Of course, Filipinos loved the song. Incorporating it in their Facebook and YouTube videos, singing it at karaoke, and using it as "their jam" in clubs and parties. Although Akon has drifted and disappeared away from the music scene, you can sure that his songs will linger in the hearts and loins of many Pinoys for more years to come.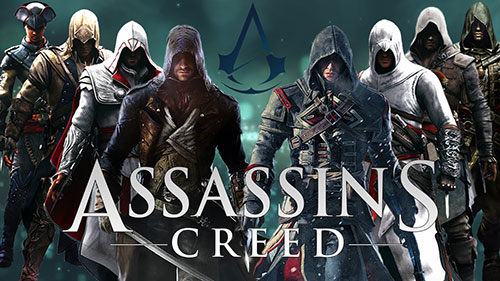 ADVERTISEMENT - CONTINUE READING BELOW
Assassin's Creed (video game)
The video game that sparked the parkour hype, Assassin's Creed, was the tipping point of a beloved gaming franchise. It's awesome freeform parkour action, enjoyable stealth kills, and interesting story telling and visuals on the Holy Land made this an instant hit with video game geeks. The game wasn't perfect, but it did give a fresh new form of entertainment for gaming geeks and casual gamers alike. It was so popular that it spawned several sequels and even had a movie with Michael Fassbender in 2016. Braving the difficult video-game-to-movie hurdles. How did the flick do? Let's just say, we recommend that you stick to the games.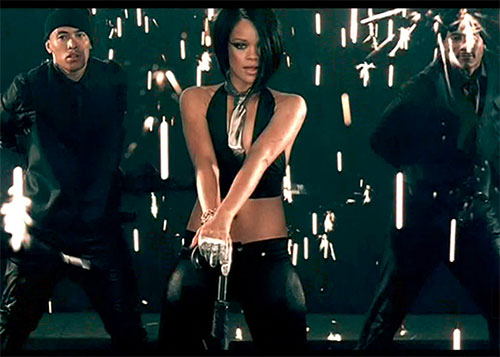 Rihanna's "Umbrella"
Admit it. At one point in your life, you've murmured or sang bits and parts of this song in the shower or when you're jogging in the rain. Extra points if you actually brought along a portable umbrella along with your loofah and liquid soap (while in the shower, we pray). Whether you were irritated by it or you jammed to this beat like Miss Netherlands 2016, there's no denying that this song helped solidify Rihanna's status as a musical diva. From her Good Girl Gone Bad album and paired with rapper Jay Z, Umbrella earned Rihanna several awards and nominations, as well as making Rolling Stone and Time list it in their 100 Best Songs of 2007. There are rumors that this song was originally written for Britney Spears. Now, we wonder what that would have sounded like. 
ADVERTISEMENT - CONTINUE READING BELOW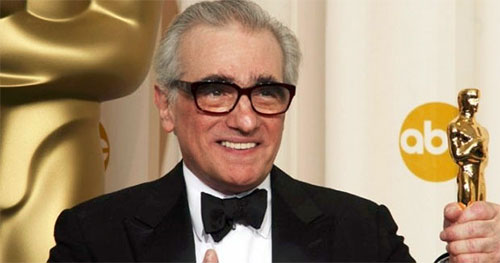 Martin Scorsese's first Oscar (for The Departed)
There's no denying that Martin Scorsese is a master director and a visual genius. So it's definitely bitter sweet that The Departed, one of his weakest films in my opinion, won him his first Oscar. Based on the popular 2002 Hong Kong film Infernal Affairs. It's a cat-and-mouse game where a mole in the police force and a deep cover police officer within a crime organization try to outwit and expose each other. The film is actually alright with its powerhouse cast of Leonardo DiCaprio, Matt Damon, Jack Nicholson, Mark Wahlberg, Martin Sheen, and Alec Baldwin. But it just wasn't Scorsese's best. And even he feels some sort of disconnect with The Departed. In some interviews, the director revealed that he did not enjoy making the film at all.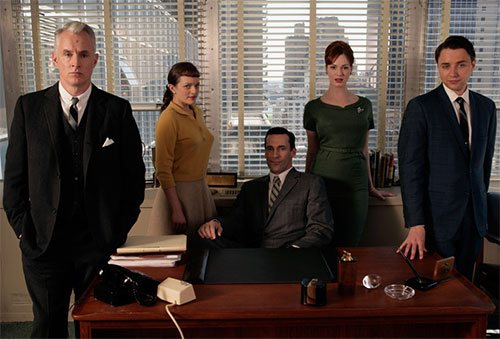 ADVERTISEMENT - CONTINUE READING BELOW
Mad Men
What can be so exciting about making ads in the 1960s? Apparently, a lot. For the American period drama TV series Mad Men which came out on AMC, it showcased the fast-paced and oftentimes over-the-top shenanigans of the Sterling Cooper advertising agency. Jon Hamm plays Don Draper, creative director and founding partner of the agency. Madmen focused on the the Sterling Cooper agency, the personal lives of the characters, and the changing moods and social mores of the United States through the 60s. The show won many Emmys and Golden Globes and treated the Filipino audience to numerous scenes of Americans smoking and drinking whisky.
---
Help us make Spot.ph better!
Take the short survey
Load More Stories