10 Lies We've All Told Our Parents
"On the way home now!"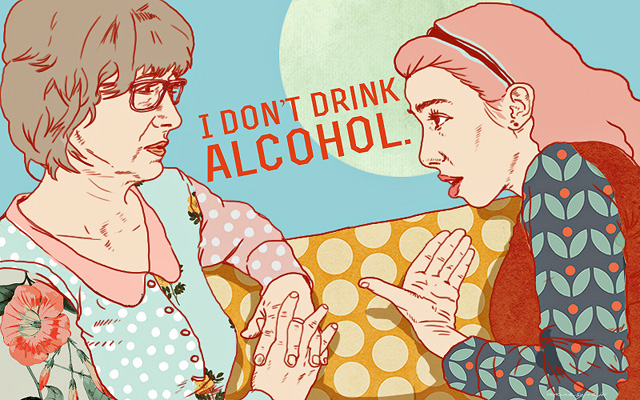 (SPOT.PH) Admit it, at one point, you've lied to your parents. It's never going to matter whether you're 13 or 30 because to them, you'll always be their child. No shame, though. Every so often, we lie for their peace of mind (yes, we will keep telling ourselves that). It's perfectly reasonable to not want to spike up your mom's blood pressure, right? Whether it's about a failed exam or the state of your sobriety, here's a list of 10 lies we've all told our parents.
ADVERTISEMENT - CONTINUE READING BELOW
"On the way home!"
Reality: You are still in the middle of the nth round of beer pong.
"We're just friends."
Since apparently, you're not allowed to have a boyfriend until you're 30, this classic line comes in handy. Plus points if you're able to resist the urge to do air-quotes!
"Sorry I missed your call! I was working out."
We hate to break it to you, but that one sit-up you do while getting up from your nap is not considered working out. 
"Highest na 'yan in the class for that exam!"
Highest marks in penmanship, maybe?
"I don't drink alcohol."
At least, not when you're at a family reunion. Even when your cool titos and titas offer you a bottle of beer. 
"It's a close friend's birthday party."
In reality, it's a big bash being thrown by the friend of a co-worker's sister's cousin at Ibiza.
"I haven't been eating too much junk food."
ADVERTISEMENT - CONTINUE READING BELOW
You basically live off of potato chips and burgers since you risk burning the house down whenever you try your hand at cooking.
"Friend request? Wala naman po akong natatanggap!"
Actually, you immediately rejected it the moment it popped up because you don't think your parents, or their hypertension, are ready to see your highly disconcerting drunken photos.
"Yes, I clean my place regularly."
But the chair beside your bed is buried under a mountain of unwashed clothes, and you're pretty sure there's something alien growing inside your fridge.
"We're traveling with a big group of friends."
When they ask to see your vacation photos, you show them lots of scenery and none of those selfies with the bae. 
Load More Stories