This hilarious version of Beauty and the Beast is just what we need today
THANK YOU, Internet!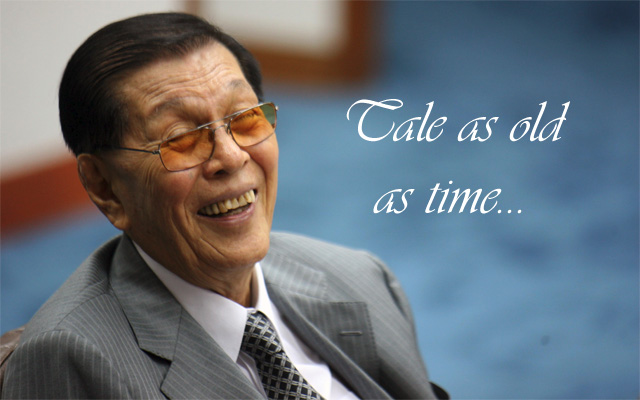 (SPOT.ph) The Internet powers-that-be, particularly Twitter user @Stewart___O, blessed us over the weekend with the Philippine political scene's version of Beauty and the Beast. It's not necessarily a Tagalog translation, but more about using headlines and memes to fit the Celine Dion classic. This is just what we need amid the torturous state of current events—from Pacquiao's incessant use of Bible verses to make a point to plunderers getting out of jail on a free pass, to a senator who seems to be immortal.
ADVERTISEMENT - CONTINUE READING BELOW
Good luck not singing along while browsing through these tweets.
Let's do "Beauty and the Beast" Karaoke.
[Philippine politics edition]

— Stewart (@Stewart___O) April 2, 2017
Tale as old as time pic.twitter.com/w9y1J7bYU8

— Stewart (@Stewart___O) April 2, 2017
True as it can be pic.twitter.com/BuWhqac7q4

— Stewart (@Stewart___O) April 2, 2017
Barely even friends pic.twitter.com/ffKOTkvuXL

— Stewart (@Stewart___O) April 2, 2017
Then somebody bends, unexpectedly pic.twitter.com/cFbh1JVQT6

— Stewart (@Stewart___O) April 2, 2017
Just a little change pic.twitter.com/lmunGis8qp

— Stewart (@Stewart___O) April 2, 2017
Small to say the least pic.twitter.com/ImMVqGb8Ux

— Stewart (@Stewart___O) April 2, 2017
Both a little scared pic.twitter.com/aLUcq8OeM8

— Stewart (@Stewart___O) April 2, 2017
Neither one prepared pic.twitter.com/oClk3vVL0U

— Stewart (@Stewart___O) April 2, 2017
Beauty and the Beast (2017) pic.twitter.com/0cwOXWK18Q

— Pavlov Cheesecake (@andy_crush) March 19, 2017
Tale as old as time pic.twitter.com/x2E6GUtoVm

— Stewart (@Stewart___O) April 2, 2017
Tune as old as song pic.twitter.com/wSWa3IA2m9

— Stewart (@Stewart___O) April 2, 2017
Bittersweet and strange,
Finding you can change,
Learning you were wrong pic.twitter.com/d1rjn372wC

— Stewart (@Stewart___O) April 2, 2017
Dilawan as the sun, rising in the east,
Tale as old as time, pores as big as dime,
Beauty and the Beast. https://t.co/IpLH7NwhE4

— Stewart (@Stewart___O) March 19, 2017
Load More Stories