8 Times We Should've Taken Spell Checker Seriously
From Philppines to Philipine.
(SPOT.ph) On the latest in tarpaulin fails, we have an ASEAN Summit welcome banner that has the wrong spelling of Philippines, our very own country. "Welcome to the Philppines!," it tells the attendees—mostly world leaders and diplomats—of the November conference. And this isn't the first time, mind you.
Here are embarrassing spelling and grammar mistakes we've seen this year.
Philppines
ASEAN 50 Welcome Banner bears the name of our country.
YUNG CONYONG-CONYO KA NA

"Where are you from?"

"PHILPPINES!"

(photo by k. yamzon) pic.twitter.com/n6YEQYfjlc

— m a a r (@KengEnem) November 10, 2017
Writters
Mocha Uson compares the writers of news site Rappler to the bloggers of MindaVote
Guest What
In the same social media post, Uson asks people to guest. Or guess? What do you mean?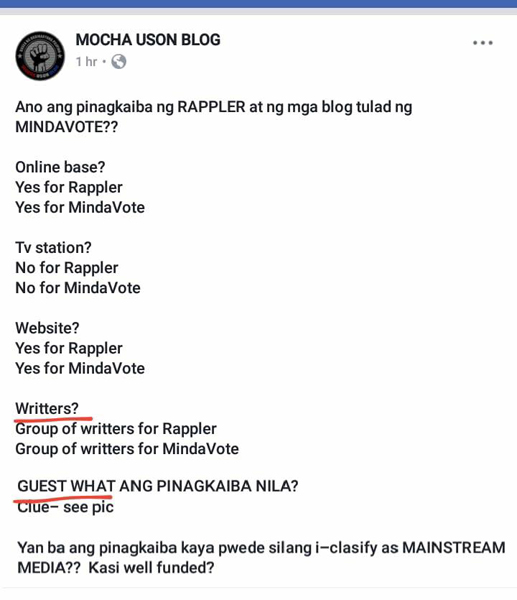 ADVERTISEMENT - CONTINUE READING BELOW
Malacanang Press Corp.
In a letter of request to Sec. Martin Andanar on November 7, Uson writes Corp (abbreviation of corporation) instead of Corps (as in the press corps or Peace Corps).
EDITING MOCHA: For whatever it's worth, please allow me to present an edited version of the November 7 letter of ASec @MochaUson to @PresidentialCom Sec. @MartinAndanar regarding @RapplerDotCom. This evaluation is based on form and content. #journalism pic.twitter.com/37Tnr9nxmh

— Danilo Arao (@dannyarao) November 8, 2017
Philipine
In the signing of the Memorandum of Understanding between the Philippine National Police and the Movie and Television Review and Classification Board on March 27, the backdrop bears the misspelling "Philipine."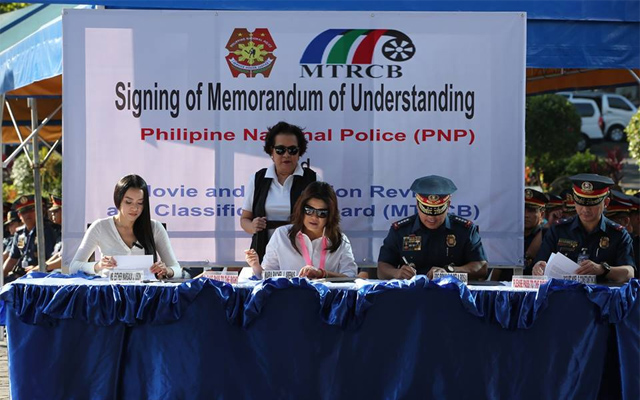 ADVERTISEMENT - CONTINUE READING BELOW
Shaiming
In a protest initiated by DDS Metro Manila Federalismo on April 2 at Luneta Park, banners call to "Stop Shaiming" the president.
"Stop Shaming Duterte," isa sa panawagan sa 'Palit Bise' rally sa Luneta, Maynila | via @zhandercayabyab pic.twitter.com/JkQ8xQestE

— DZMM TeleRadyo (@DZMMTeleRadyo) April 2, 2017
Fafda
The Presidential Communications Operations Office followed suit on U.S. President Donald Trump's covfefe on August 18 by tweeting "Fafda." No one knows what it means until today.
Before @PresidentialCom deleted the post, the 'fafda' tweet got 21 retweets, 29 likes in 7 minutes pic.twitter.com/Y1wfa4XXvE

— Trisha Macas (@trishamacas) August 18, 2017
PHederalism
Interior Sec. Ismael Sueno on March 25 explained that "PHederalism" is "our own indigenized federalism experience that reflects the identities of our people while deriving and learning from the best practices of all federal countries."
After #SHAIMING we are treated to #PHEDERALISM

Geez, this is indeed an administration of "revisionism."

(Photo credit to the owner.) pic.twitter.com/FhuwUnciah

— Ken Callawood (@KenCallawood) September 10, 2017
Recommended Videos
Load More Stories