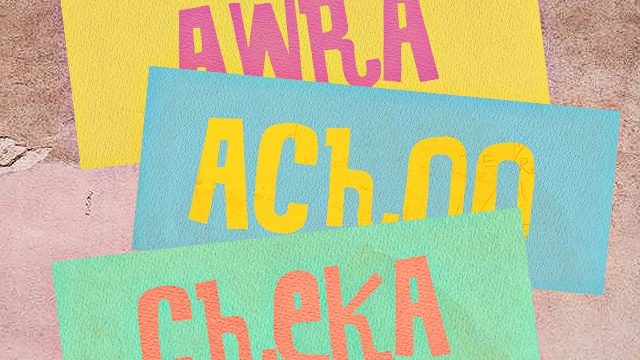 (SPOT.ph) With a transgender woman in Congress and the immense popularity of shows like Queer Eye and RuPaul's Drag Race, gay culture is currently at the forefront of mainstream Filipino consciousness in a way it has never been before. Likewise, local gay lingo (more commonly known as "bekispeak") is evolving. No longer confined to the classic pop culture puns (a.k.a. "haggardo versoza", "gutom jones", or "jinit jackson"), the new beki slang terms can be used in more day-to-day situations and are pretty commonly heard in everyday conversation. It's easy to get lost in translation, so here's a quick cheat sheet.
ADVERTISEMENT - CONTINUE READING BELOW

Achoo
Proving just how funny the evolution of language can be, achoo is the newest iteration of the classic beki term "paminta," which refers to gay men who seem like they're straight. (Paminta is the Tagalog for spices; too much spices make you sneeze, get it?)
Examples:
"Kevin makes me want to go achoo."
"Sis, no, may boyfriend siya! He's totes achoo."

Avail
This term doesn't exactly refer to what you would ask an online shop to find out whether they still have the item you want in stock. When someone is pertained to as "avail," it simply means that he or she is someone worth pursuing or going after.
Examples:
"OMG! Cedric is so cute today! I so wanna avail."
"Yes, actually he's sobrang avail!"
ADVERTISEMENT - CONTINUE READING BELOW

Awra
No, we're not referring to that mall in BGC—to "awra," simply put, is to attract attention, or to put the spotlight on one's self (whether it be for good or bad). When placed with the beki modifier "pak," the interjection "pak awra" can be used similarly as with the English "yaaaas, werq!"
ADVERTISEMENT - CONTINUE READING BELOW
Examples:
"Girl, I caught you making awra to the cute bartender."
"Yaaas babe, pak awra! You look gorj!"

Booking
You may think this refers to what you try to get from a hotel a month before your trip, but try motels instead—a "booking" refers to a date that may or may not (but most likely will) end up in a non-PG situation.
ADVERTISEMENT - CONTINUE READING BELOW
Examples:
"You're extra pak today! May booking?"
"I have a booking mamaya, hihi."

Cheka
Like its older sisters "chos" and "charot," cheka can be used in place of "just kidding." Alternatively, cheka is also used in lieu of "echosera," which refers to those who are delusional.
Examples:
"Sis, I love your bag—cheka!"
"Cheka siya if she thinks I care what she posts on IG."
ADVERTISEMENT - CONTINUE READING BELOW

One of the few new beki slang terms that's gone mainstream (thanks to a certain hilarious viral video), "ganda ka" is a dollop of sarcasm and shade masked as your typical compliment.
Examples:
"I saw na nilandi ka niya kanina, ganda ka?"
"Congrats on your promotion! Ganda ka?"
ADVERTISEMENT - CONTINUE READING BELOW

Jubis
A spinoff of the classic beki term "juba," to be majubis is to be fat—although many forward-thinking bekis have taken to reclaiming the term. It is 2018, after all.
Examples:
"Do I look majubis in this crop top?"
"Let's be body positive—I'm majubis and proud!"

ADVERTISEMENT - CONTINUE READING BELOW
Shelemet
From the root word "salamat," this term simply means "thanks" but with an extra heaping of pabebe. Another beki term popularized by the hilarious viral Mean Girls dubbed videos, use it when you want to add a pop-culture reference to a very normal conversation with your BFFs over brunch.
Examples:
"I got you that eye cream you're always hoarding."
"Oooh, shelemet."

ADVERTISEMENT - CONTINUE READING BELOW
Shuta
A combination of "shit" and "p*ta," shuta is a beki curse word that's used similarly to the word "gago"—it's said jokingly with friends as a light-hearted term of endearment, or alternatively, in a heated argument as a scathing insult.
Examples:
"Why did you tell him about our secret? Shuta ka talaga."
"I was so surprised! Shuta ka!"

ADVERTISEMENT - CONTINUE READING BELOW
Warla
If you don't wanna be involved in a mess, stay away from war—this word means "fight." The only queens who like warlas are drama queens, and they're never the fun ones.
Examples:
"Okay, who's our new ka-warla?"
"Don't even try me—gusto mo ba ng warla?!"
Share this story with your friends!
---
Help us make Spot.ph better!
Take the short survey
More Videos You Can Watch
Load More Stories