10 #Shady Online Reactions to Tito Sotto's Election as Senate President
The Senate was...na-ano na lang.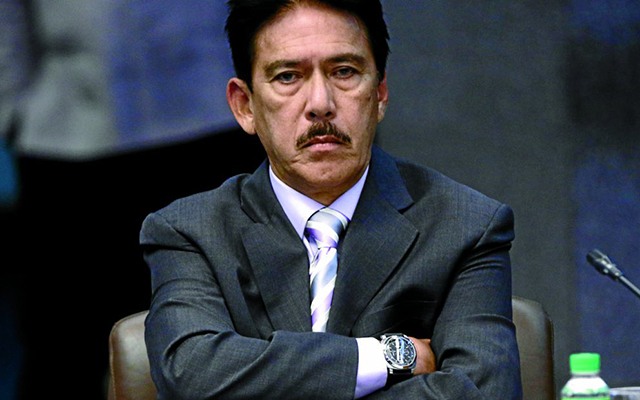 (SPOT.ph) To say that many Filipinos were shocked at the news of Sen. Tito Sotto's new status as Senate president on May 21 is a huge understatement. Nominated to the position by the previous Senate president Koko Pimentel himself, many were astounded at how a man known for plagiarizing speeches, belittling single mothers, and allegedly covering up a minor's gang rape can be two seats away from the highest office in the land.
ADVERTISEMENT - CONTINUE READING BELOW
Of course, several reacted to Sotto's promotion the way Filipinos typically deal with difficult news—through humor. Many took to the Internet to vent about their frustration on the matter, but a few were able to do so while making those around them howl in laughter. Here are 10 of the most hilarious responses that prove that if there's one good thing to come out of this mess, it's another opportunity to hone your shade game.
To fair, I think Tito Sotto is actually a good person deep down, like 6 feet below the ground.

— EUREKA PERALEJO (@Punongbayan_) May 21, 2018
"Tito Sotto, a sexist plagiarist, is now also our Senate President with Senator Pacquiao seconding the motion." pic.twitter.com/BJfqlVCzN7

— Enzo De Borja (@EnzoDeBorja) May 21, 2018
Tito Sotto: Even in my dreams, I never imagined I would be elected Senate President.

Thinking Class of the Philippines: pic.twitter.com/oQYH40Fuqc

— Gideon V. Peña (@gideonpena) May 21, 2018
ya know what's wrong...... we've all been bustin our asses with our thesis trynna cite every. single. source, giving proper citations, sleepless nights.... meanwhile some incompetent plagiarizer is senate president

— MARIANG MAKLINGI (@RizalNaWalangL) May 21, 2018
It's okay. It's like watching Eat Bulaga in legalese.

— Gang Capati (@gangbadoy) May 21, 2018
Plot twist:

The Senate Presidency will be decided through A ROYAL RUMBLE MATCH

— David Barua Yap II (@IAmDavidYapII) May 21, 2018
You know your country is fucked when you're actually rooting for Ethel Booba. Charot! https://t.co/w4FajQeSp0

— Ethel Booba (@IamEthylGabison) May 21, 2018
me after hearing the news of tito sotto being elected as the new senate president: pic.twitter.com/3SNZ8Eclbz

— mulan | h (@hoshizushi) May 21, 2018
Yehey!!! Tito Sotto is the new Senate President!!

Pepsi all around!! pic.twitter.com/4InPguHuPn

— Don RB (@donthebasher) May 21, 2018
Ill do you one better

How tito sotto#JoinTheResistance #IhianAngDiktadura pic.twitter.com/QEbIwS9Hmn

— Dauntless? (@dauntless_tasha) May 18, 2018
Recommended Videos
Load More Stories