So You Want to Break Up With the NDRRMC
Here's how to consciously uncouple from those panic-inducing text messages
(SPOT.ph) You either love them or you hate them—those constant alerts from the National Disaster Risk Reduction and Management Council sending warnings about heavy rainfall have been the subject of scrutiny since 2017, when people first started wondering why they had to be sent so often, and with such panic-inducing intensity.
The alerts are the result of the Free Mobile Disaster Alerts Act, signed into law in 2014, which requires telecommunications companies to "send free mobile alerts in the event of natural and man-made disasters and calamities." Fast forward four years, and, well, the alerts are a good or bad thing depending on who you ask.
Feel like you need a break? We break down how to turn off the alerts, whether you're an Android or iOS user. Be warned: You might just end up feeling a little empty inside once you stop receiving those texts.
For Android users (we used a phone running Android Marshmallow):
Go to Settings > Applications > Messages > More settings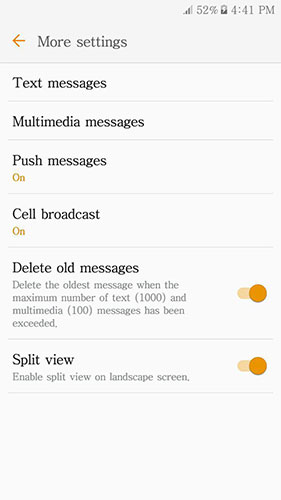 ADVERTISEMENT - CONTINUE READING BELOW
You'll see "Cell broadcast" under "More settings." Just tap on "Cell broadcast" and turn it off.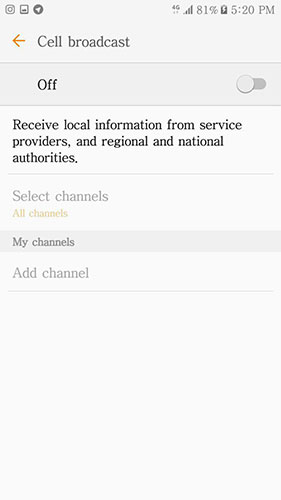 For iOS users:
Go to Settings > Notifications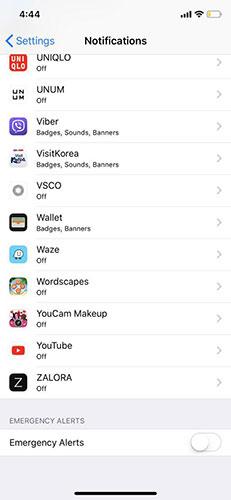 Scroll to the bottom of "Notifications" and you'll see "Emergency Alerts." Switch it off.
Just remember: Like the over-protective significant other who always asks if you've eaten, or if you've made it home safely, the National Disaster Risk Reduction and Management Council (NDRRMC) only means well. Think long and hard before you cut them out of your life for good.
ADVERTISEMENT - CONTINUE READING BELOW
Load More Stories