Get Excited: Christmas Season Starts Today
The most wonderful time of the year is here.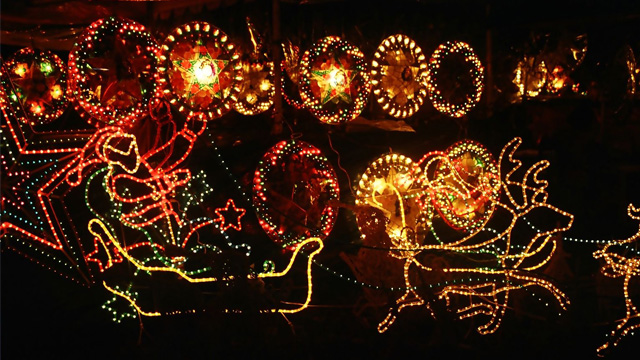 (SPOT.ph) In most countries, the month of December marks the beginning of the Christmas season. But here in the Philippines, it unofficially begins as early as September. The Christmas fever is contagious—lanterns and Christmas trees are assembled, Jose Mari Chan songs are played everywhere, holiday shopping lists are made, and suddenly, everyone has a hankering for warm bibingka. Many Filipinos have already expressed their excitement for the "start" of the holiday season online as early as August. Here's a roundup of the funniest and most relatable Christmas-related tweets and posts.
ADVERTISEMENT - CONTINUE READING BELOW
CONTINUE READING BELOW
Recommended Videos
All hail the patron saint of Christmas.
SEPTEMBER NA SA SABADO??
what
how
ang bilis
merry christmas
Happy new year

— CoeliMusic ???? (@coelimusic_) August 28, 2018
Season's greetings!
My parents are already planning for noche buena and bringing out the outdoor christmas decorations sjsjjdxj

— not easily conquered bot | abi (@stevebvckie) August 28, 2018
Can't blame them for their excitement.
To All The Boys And Girls Selling Lanterns On The Street pic.twitter.com/1VHQqB2wnG

— victor (@victor_donceras) August 19, 2018
Your face "sounds" familiar.
so nagsisimula na itanim ang christmas tree dito sa mall pic.twitter.com/VRYTwvfy0i

— Mark ???? (@intonsky) August 22, 2018
And so it begins.
Pano malalaman pag malapit na ang pasko?

Pag narinig mo na All I Want for Christmas is You ni Mariah Carey anywhere.

— Jayjay_ (@19jayjayreyes97) August 31, 2018
Admit it—the song just got stuck in your head!
This coming ber month, i wish i get a lot of money.

— 01001101 (@manueladotcom) August 26, 2018
Thank god it's aguinaldo season soon!
My facebook feed:

Non Filipino Friends: tHIS IS HALLOWEEN THIS IS HAL--
Filipinos: TANGINA PASKO NAAAAAAAAAAAAA

— Bill Mcfricken Mcfrack (@McfrickenLiam) August 31, 2018
#MoreFunInThePhilippines
Dahil September na bukas.

"Bilhan mo na siya ng bibingka." @BenAndBenMusic pic.twitter.com/eWkLRxP9fg

— LDR (@lscdelrosario) August 31, 2018
Time to update your Christmas playlist.
Me, a 3 year old lil girl: *first day ng ber months* yeyyy!! malapit na pasko!!

Me, a 19 year old grown up: *first day ng ber months* yeyyy!! malapit na pasko!!

— … .... -.-- (@HiyaHxC) August 31, 2018
Some things never change.
ADVERTISEMENT - CONTINUE READING BELOW
Load More Stories