Top 10 Pinoy Eco-Warriors
Learn from these eco-advocates who aren't afraid to fight for Mother Earth.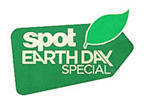 SPOT.ph puts the spotlight on eco-advocates out to save the Earth one (or more) green thought at a time.
1. Bernarditas de Castro Muller
Muller on climate change talks
Who she is: Bernarditas de Castro Muller was, until recently, the coordinator of the G77 group of 130 developing countries and China. She played a key role in the 1997 Kyoto Protocol negotiations that bound certain developed countries to reduce carbon emissions. She had been the Philippine representative in the United Nations Framework Convention on Climate Change since its inception in 1994 until she was dropped from the official delegation in the 2009 convention for reasons unknown. (Sudan later adopted her.)
Eco-warrior tactic: Dubbed the "dragon woman," she is one of the first Filipinos that comes to mind when speaking of eco-warriors. With her sharp memory and fearless questioning, she negotiates hard such that a Westerner who asked not to be named told The Guardian, "Even the Americans quake in fear of her. She terrifies them."
ADVERTISEMENT - CONTINUE READING BELOW
She says: "I don't live up to their prejudices of what is a third-world woman. That's what they don't like about me," she told The Guardian in reaction to what an unnamed British diplomat said about the climate change negotiations being like a 1960s ideological war.
2. Jurgenne Honculada-Primavera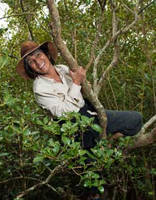 Who she is: Dr. Jurgenne (pronounced "Georgine") Honculada-Primavera was awarded the 2008 TIME Magazine Hero of the Environment for campaigning for sustainable fish farming to protect the lessening multi-useful mangrove forests.
CONTINUE READING BELOW
Recommended Videos
ADVERTISEMENT - CONTINUE READING BELOW
Eco-warrior tactic: Mangroves might seem less profitable compared to the aqua farms that have replaced mangrove forests but they're no less vital. Primavera champions mangroves because of their many uses like helping regulate floods and providing wildlife nutrition and habitat. She gives lectures not just on mangrove conservation but also on "beach forests, native trees and climate change." When she's not deep in her mangrove advocacy, she plants at home or in a mini-forest in Miag-ao her family has been nurturing for 15 years.
She says: "To [those who will go abroad] and to those who remain but become call center employees, after you earn lots of money, go back to what you trained for and make a contribution, whether in fisheries or economics or biology or mass communications. Then you will put a lie to last year's Hong Kong column of Chip Tsao calling the Philippines a "nation of servants" and vindicate the faith of... Jose Rizal, in you as the hope of the Mother and Fatherland."
ADVERTISEMENT - CONTINUE READING BELOW
3. Illac Diaz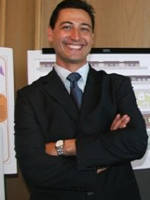 Who he is: This social entrepreneur helped launch Design Against the Elements, an international contest on environment-friendly and resilient urban housing, in March. A former commercial model, he is also one of the Ten Outstanding Young Persons of the World in 2006, a World Economic Forum's Young Global Leader awardee in 2008 and the only Filipino who made it to CNNgo.com's "Hot List: 135 People to Watch" in 2009.
ADVERTISEMENT - CONTINUE READING BELOW
Eco-warrior tactic: From creating award-winning projects like affordable urban housing for seamen with his team at the Massachusetts Institute of Technology, Diaz now helps lead the international green urban housing contest, Design Against the Elements. The contest encourages its about 3,000 architect participants to create high-rise buildings that can be duplicated. In line with the project, Diaz brought together over 40 local artists for the song, "Stand Up," which calls for people to be ready against climate change.
He says: "If we think ahead of time, we can start realizing that we have to do something proactive. The pattern of weather has been crazy and there's nothing to stop it unless we do something ourselves."
Illac Diaz on climate change and Design Against the Elements
4. Anna Meloto-Wilk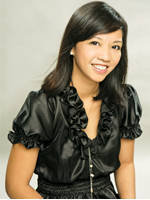 Who she is: Anna Meloto-Wilk is the president of Gandang Kalikasan, Inc. and the brain behind its social enterprise brand Human Nature, along with sister Camille and husband Dylan. Mother to three children, she is also one of Gawad Kalinga founder Tony Meloto's daughters and a Gawad Kalinga volunteer as well.
ADVERTISEMENT - CONTINUE READING BELOW
Eco-warrior tactic: Anna's passion for the environment started in 2005 when she and her husband Dylan made a conscious effort to use cloth diapers instead of disposable ones that take 500 years to biodegrade. While Dylan, a Gawad Kalinga volunteer, set up a network of Gawad Kalinga volunteers in the U.S. in 2007, Anna noticed a growing trend of more affordable natural and homegrown products. When her sister Camille followed them to the U.S., they researched on how to recreate this phenomenon in the Philippines. They collaborated with a natural formulator to create the body care line, Human Nature, made from mostly natural and locally grown materials. Without the "high cost of advertising and costly retail stores," the products are relatively cheap. They launched the line on November 2008 and have recently sold their one-millionth product after just 16 months of operation.
She says: "Selling our one-millionth product... proves that businesses can be highly successful while actively loving our country, the poor and the environment."
ADVERTISEMENT - CONTINUE READING BELOW
�
5. Krie Reyes-Lopez and Candy Reyes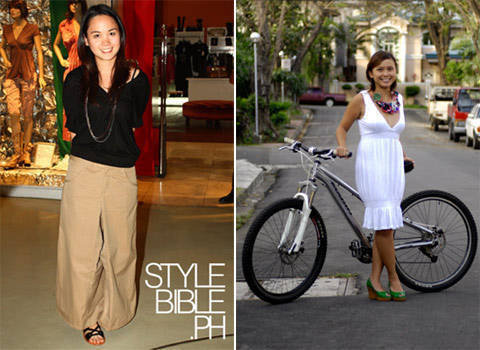 Krie Lopez (left) and Candy Reyes (right)
Who they are: Looks like green consciousness runs in the family. Krie Reyes-Lopez is the brain behind Messy Bessy, a local line of environment-friendly cleaning products, while her sister Candy Reyes leads the Pedala Bike Messengers, a pollution-free delivery service.
ADVERTISEMENT - CONTINUE READING BELOW
Eco-warrior tactic: Because of a lack of local alternatives to cleaning products, Lopez created Messy Bessy after a rigorous hunt for suppliers and chemists. Launched in 2007, the non-toxic, natural and biodegradable cleaning agents became bazaar hits, and are now available in malls, organic stores and markets. The bestsellers include the first products she made herself: the Minty Orange Surface Cleaner and Eucalyptus All-Purpose Scrub. Lopez also formed HOUSE (Helping Ourselves Through Sustainable Enterprises), which helps disadvantaged kids like the formerly abused girls who reside in Virlanie Foundation's Elizabeth House. These girls are welcome to work for Messy Bessy.
Meanwhile, Lopez' sister Candy Reyes, a UP Mountaineer, thought Messy Bessy's delivery service should be just as eco-conscious as the brand so she came up with Pedala Bike Messengers. Aside from leaving almost no carbon footprints, the courier service prides its same-day pickup and delivery option. The riders range from athletes to business owners and former couriers, serving big and small business, and eco-conscious groups and individuals.
ADVERTISEMENT - CONTINUE READING BELOW
Reyes says: "I just can't sit idly and not do anything for the environment when I can feel the effects of its degradation every day. Pedala lets me do my share and allows me to give others a chance to help save the planet too, one delivery at a time. My hope for now is simply to just have more bikes on our streets."
Lopez says: "I think people should start understanding that environmental consciousness is more than just something cool to have; it's really simply the commonsensical way to go, nothing more."
�
6. Chit Juan, Jeannie Javelosa and Reena Francisco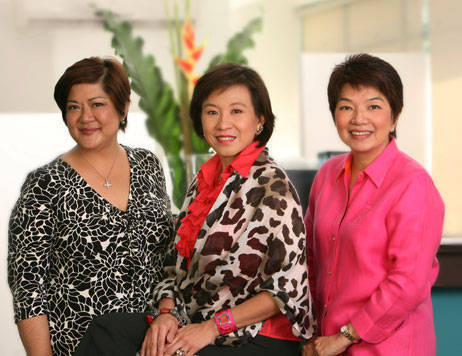 Reena Francisco, Jeannie Javelosa and Chit Juan
ADVERTISEMENT - CONTINUE READING BELOW
Who they are: Restaurant and cafe expert Reena Francisco, writer-artist Jeannie Javelosa and marketing specialist Chit Juan came together to form ECHOStore (ECHO stands for Environment & Community Hope Organization), a line of retail stores that carry organic and locally sourced products.
Eco-warrior tactic: Espousing sustainable lifestyle, the trio put up ECHOstore to connect those that can provide and those that hunt for healthier and eco-friendly alternatives. It brings products from the provinces like wild honey from Ifugao to Manila, and at the same time, helps provide income for indigenous and marginalized communities. Their products range �from food and supplements to body care products and fashion accessories.
Under ECHOstore are yoga wellness program ECHOyoga, product design and development program ECHOdesign Lab, and mentoring program ECHOteach, among others.
Francisco says: "Environmental apathy in this day and age is borne out of simple ignorance. With political will of a strong and intelligent leadership in the Philippines, we can still reverse any damage that occurred in our land... If everyone does their share, I believe the Philippines can be a nature haven someday."
ADVERTISEMENT - CONTINUE READING BELOW
Juan says: "I think we are positively moving towards a more eco-friendly future. The awareness for going green has started to pick up and I know the Philippines will soon be one of the top green places in the world!"
Javelosa says: "[In five years,] I see a people taking responsibility in the little acts of daily life to bring green awareness to actions both personal and collaborative. I see a responsible government trying its best to inspire the people toward ecologically sound living since there would be no other direction to take as Mother Earth will speak even louder than she does now."
7. Ann Wizer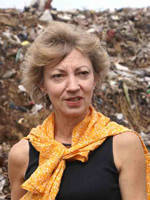 Who she is: Founder of the non-government organization, Invisible, which makes must-haves out of trash.
ADVERTISEMENT - CONTINUE READING BELOW
Eco-warrior tactic: Manila-based artist and environmentalist Ann Wizer leads Invisible, an organization that teaches marginalized women to crochet and knit accessories like jewelry and bags from plastic, computer wires and other undesirables. The finished products are sold locally and even abroad through the Invisible Institute's recent partnership with international accessories designer Rafe Totengco's Rafe New York, breathing new life into trash and generating income for the women. �The Invisible Sisters is similar to Wizer's �XSProject Foundation in Jakarta that she established in 2004. The foundation buys waste materials from trash pickers and turns the materials into laptop sleeves, document wallets, pencil cases, shoulder bags and more.
She says: "I have chosen to work with debris. If you listen, trash speaks of our values; each object and substance speaks of its origin."
8. Chin Chin Gutierrez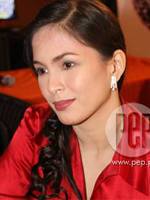 Who she is: Actress, one of TIME Magazine's Asian Heroes in 2003, and The Outstanding Women in Nation's Service awardee in 2004.
ADVERTISEMENT - CONTINUE READING BELOW
Eco-warrior tactic: Aside from being a stage, TV and movie actress, Chin Chin Gutierrez is also a staunch environmentalist. She landed the cover of TIME Magazine's Asian Heroes Special Issue in 2003 for her Mother Earth Foundation's workshops, tree-planting sessions and cleanups. In 2004, she appeared in a vegetarian advertisement for PETA (People for the Ethical Treatment of Animals) with the tagline "Try to Relate to who is on your Plate." She also gives environmental lectures to the youth, non-government units, civic leaders and government officials.
Gutierrez on skeptics: "Siguro I wouldn't be given the recognition [as one of the Asian heroes in 2003] ng TIME magazine kung ganun-ganun lang ako. Huwag na nating dagdagan pa 'yung hirap ng advocacy, kasi mahirap na maging malabo 'yung cause. Kasi people would think na napakababaw 'pag hinaluan ng mga ganyang kuwento. Ang pinag-uusapan dito, buhay na ng tao."
ADVERTISEMENT - CONTINUE READING BELOW
9. Dale Diaz, Francis Mendoza and Andrew Sarinas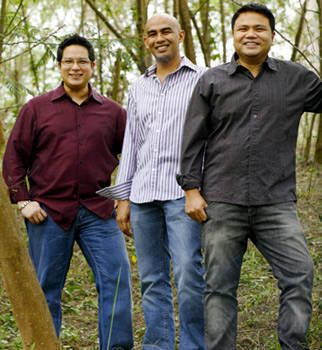 Andrew Sarinas, Dale Diaz and Francis Mendoza
Who they are: Associates of Environmental Ventures Marketing Inc. (EVMI), which gets rid of waste the natural way by using microorganisms.
Eco-warrior tactic: To put it simply, the enterprising trio "deploy microbes in powder or liquid form that 'eat and digest' waste," Town & Country wrote in their May 2009 issue. No harmful chemicals, just natural and healthy disposal. In their early days in 2000, the company was hard-pressed for clients since �microbial cleaning agents were far from the norm then. �Diaz recalled how they offered a water company a free demonstration: "We literally emptied pails and pails of bacteria down [their] main line. It worked though it took months for the company to call us back and sign us on as partners in its other businesses' cleanup jobs."
ADVERTISEMENT - CONTINUE READING BELOW
EVMI now takes care of the waste of Alabang Town Center, Market! Market!, Greenhills Shopping Center, Petron, Pancake House, San Miguel Pure Foods and Enchanted Kingdom, among others according to their website.
Mendoza says: "We took up the challenge because we somehow knew that this was the way to go. And I guess we were right. More and more companies are now aware of how bacteria--which always had a negative connotation--help clean the environment safely and naturally," he told Town & Country.
Sarinas says: "Why not make [wastewater] potable? A lot of people, we guess, still have this diri factor. Where do you think water from La Mesa Dam comes from? When the water is treated properly, one can actually drink it. Hopefully, ten years down the line, this would be realized," he told �Town & Country.
10. Odette Alcantara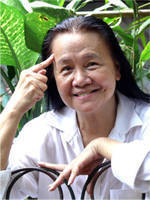 ADVERTISEMENT - CONTINUE READING BELOW
Who she was: Alcantara was an activist and environmentalist who introduced zero waste management with systems for composting and recycling in Blue Ridge, Quezon City about a decade ago. Blue Ridge has since become a model for zero waste management and even a training center for other communities, reports GMANews.tv. This Earth Day Network Philippines founder also �fought for the passage of the Clean Air Act and Ecological Solid Waste Management Act that banned incineration, among others, in the late 1990s. Inquirer.net reports one of her eco "gimmicks": On the late Pres. Ramon Magsaysay's 100th birth anniversary on August 2007, Alcantara had over a hundred men named Ramon plant trees.
Alcantara was fearless and unstoppable in her advocacy. Environmentalist Leonor "Inday" Berroya told Inquirer.net how Alcantara "[stopped] motorists spewing noxious fumes and [lectured] them," while painter Ivi Avellano Cosio recalled an instance when Alcantara cursed and told off utilities staff who said a pile of burning garbage is not their responsibility, not caring about the armed guard with the staff.
ADVERTISEMENT - CONTINUE READING BELOW
In memory of an eco-warrior: So known was she as an environmental advocate that when she passed away in 2009 due to aneurysm, a circulating text message read: "In lieu of flowers, Tita Odette would most likely prefer donations of saplings and seedlings."
Her motto: "L-A-H-A-T: Lupa, Araw, Hangin, Ako, Tubig. Lahat magkaugnay."
Jurgenne Primavera's photo by W. (Japoi) Cequina, courtesy of FemaleNetwork.com. Anna Wilk's photo courtesy of Human Nature. Krie Lopez' photo by Style Bible Digital. Candy Reyes' photo by Kai Huang for Preview. Chit Juan, Jeannie Javelosa and Reena Francisco's photo from ECHOstore's website. Ann Wizer's photo from XSProject.com.au. Chin Chin Gutierrez' photo by Noel Orsal of PEP.ph. Dale Diaz, Francis Mendoza and Andrew Sarinas photo by Lilen Uy for Town & Country.Odette Alcantara's photo by Ramon Flores for GMANews.tv.

Artwork (homepage) by Warren Espejo.
Share this story with your friends!
---
Help us make Spot.ph better!
Take the short survey
Load More Stories