Q&A with top wedding videographer Jason Magbanua and ace wedding photographer Pat Dy
Manila's most sought-after wedding shooters on their celebrity clientele, most memorable assignments, and more.
(SPOT.ph) When planning a wedding, it's all but inevitable to come across these two names. Top videographer Jason Magbanua and photographer Pat Dy are among the most widely known and celebrated names in the world of weddings out there, both with an impressive portfolio to show for and a clientele list that reads like the who's who of the chi-chi and celebrity crowd. Magbanua was the man behind Maggie Wilson and Victor Consunji's racy, headline-making pre-nup video last year, while Dy documented Mar Roxas and Korina Sanchez's 2009 wedding-one of the most talked about weddings in the country.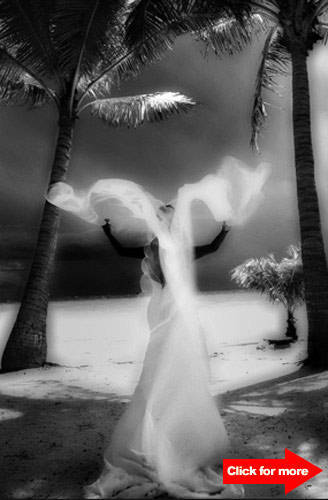 Pat Dy's awe-ispiring wedding photographs. Click for more.
Their success as shooters has catapulted them to most sought-after status here and abroad-rumor has it that some brides pick out their wedding dates based on their availability. Dy, a master at capturing moments, has become known for crafting moving, fashion editorial-inspired images, while Magbanua, who shot to popularity after establishing a trademark cinematic style, has also become known for pioneering the "same-day edit" trend, and for producing videos in tear-jerking, movie-like fashion. SPOT.ph caught up with Dy and Magbanua for a quick Q&A:
ADVERTISEMENT - CONTINUE READING BELOW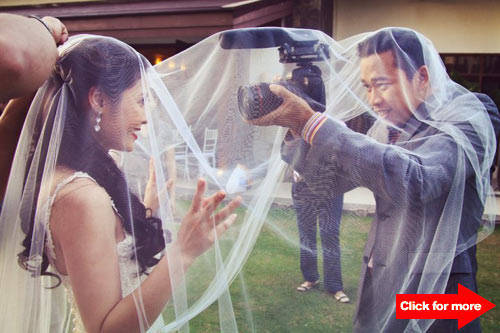 Behind the scenes with Jason Magbanua. Click for more.

 

What got you interested in what you do?

Pat Dy (PD): Photography was an on and off hobby since grade school. I got serious with it during late high school.
Jason Magbanua (JM): I was into video since college. It was a hobby turned into a career.

When did you start shooting professionally?


PD: My first paid sideline gig was in 2000. I only went full time around 2004 and went full blast in 2007.
JM: 2000

What do you like about being a wedding photographer/videographer?


PD: I like the interaction with people. I got into fashion and wedding photography during my formative years.
JM: The notion that you are immortalizing unrepeatable events for posterity.

 

 

Cheska Garcia and Doug Kramer's on-site wedding video by Jason Magbanua



Where do you get inspiration for your shoots?


 

PD: From fashion magazines and from my constant travels abroad.
JM: From immersing myself in other media and arts.

Pat, you're also known for shooting fashion and beauty editorials and magazine covers, what kind of photography do you enjoy the most?


ADVERTISEMENT - CONTINUE READING BELOW

PD: I enjoy doing both and I've somehow developed a style that blends these two disciplines together without sacrificing the other. My work evolves every year. Since fashion constantly changes, you have to keep up with the post-processing style, poses, feel and look, and trends for the year. I apply this mentality to my wedding shoots as well while maintaining the effortless sophistication in my images.

 

 

 

 

Claudine and Raymart - HD from Jason Magbanua on Vimeo.

 

When did you start shooting weddings?


PD: I started in 2000, then went full time in 2004.
JM: 11 years ago

What is it about wedding photography that got you hooked?


PD: The "moments" are what attracted me. Also shooting with a lot of natural light as well as getting that tungsten feel of the image got me hooked.

How would you describe your style?


PD: It's fashion forward, a bit edgy yet still captures the moments. Of course, the people look glam and beautiful. You could say, fashionably candidly elegant.
JM: A faithful documentation of the events of the day with a creative twist and kick in editing.

What do you think makes you different from other wedding photographers?


PD: With a background in fashion and portrait photography, I've almost perfected how to find everyone's good angle instantly.

What do you like about shooting weddings?


JM: It's just a happy happy occasion for everybody, especially for us Filipinos.

 

 

 

The Wedding Film of Judy Ann Santos and Ryan Agoncillo from Jason Magbanua on Vimeo.

ADVERTISEMENT - CONTINUE READING BELOW

 

What  don't you like about shooting weddings?


PD: Sometimes, the trust issues of the couple and not knowing what you're capable of.
JM: Weekends are lost-time that could have been spent with my kids. But I make up during weekdays.


What were some of the most memorable weddings you've shot?


PD: Mar Roxas and Korina Sanchez's because of the 4,000 to maybe 5,000 church guests plus 15,000 fans outside, a Paris wedding three years ago, and Isa Litton and Tiger Garrido's  Star Wars-themed wedding, to name a few.
JM: Celebrity weddings are always a treat but always pressure-filled. Juday and Ryan's wedding was something else and LJ Moreno and Jimmy Alapag's wedding in California, that was simple and beautiful.



Who do you consider your idols in the industry?


PD: Joe Buissink is a living legend. I had the pleasure of shooting a wedding with him in Napa Valley last year. He's really good in anticipating moments. He's also a really cool guy. We still keep in touch until now.
JM: I love the work of Michael Wong from Canada and Joe Simon from Austin. Locally, I am most impressed with Bob Nicolas, Mayad, and Threelogy.



 

 

 

 

One of Jason Magbanua's non-celebrity wedding videos


Pre-nuptial shoots have gotten more and more stylized, why do you think this is so?


PD: Couples are getting bored just looking cute and cuddly in a picture. They want to take it to the next level and look like a celebrity couple. They want to be shot by the best and to look their absolute best, tastefully executed of course.
JM: Couples have become more experimental and adventurous.  I tell them, let's get crazy, this is something you will not be able to do on the wedding day.



ADVERTISEMENT - CONTINUE READING BELOW

What's your dream pre-nuptial theme? Have you done it already?


PD: I'm crossing my fingers; I might be able to shoot a pre-nuptial shoot in Tibet.
JM: Maggie Wilson and Victor Consunji's!

 

Can you share tips on how to pose for wedding shots?


PD: Be confident, trust your photographer, bend your arms and put them on your thighs and hips, make it look effortless. Pose in a way that is comfortable for you, assuming you booked the photographer you trust.
JM: These are anti-tips: don't get too camera conscious, look in love, every time, all the time.

 

What makes the perfect environment and atmosphere for great wedding shots?


PD: The perfect environment for perfect wedding shots starts with a great couple!
JM: Everybody just having fun and enjoying the day.

 

What top skills should wedding photographers and videographers should master?


PD: For photographers; composition, angling, and spontaneity.
JM: You should know how to listen and anticipate.

 

What advice can you give aspiring wedding photographers and videographers?


PD: A lot of wedding photographers market themselves as artistic and cutting edge to sound cool to their respective markets, my best advice is, before you market yourself like this, make sure your couples look good, first and foremost. The artistic shots can come after mastering finding the right angles of your subjects. If they don't look good, being edgy won't work.
JM: Be passionate, practice.

 

<> <>Another touching video from Magbanua. <>  <>All photos and videos used with permission from Pat Dy and Jason Magbanua

ADVERTISEMENT - CONTINUE READING BELOW
Load More Stories