On the Spot: TG Guingona on the Cybercrime Law
(SPOT.ph) "To ignore the Internet is to die," Teofisto TG Guingona III says. While that is his advice to candidates in the upcoming elections, truer words have yet to be spoken in our present political climate. Much has been said about the Cybercrime Prevention Act of 2012. The social networks have been abuzz with protests-Facebook profile pictures have turned into a mass of black, while the Twitterati have been crafting witty hashtags about it. There have been countless passionate blogspots, too.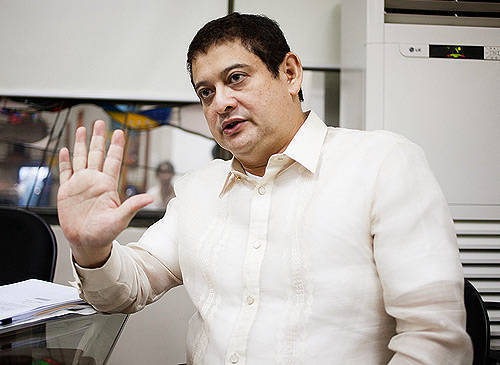 ADVERTISEMENT - CONTINUE READING BELOW
Senator TG Guingona, who has been very vocal about his stand on the matter, plans to file the Crowdsourcing Act, which aims to rally the entire nation together to craft the law. Right now, he seems to be the only sober voice of reason among our legislators. The senator sat down with SPOT.ph and answered a few of our questions.
The Crowdsourcing Bill you are planning to file has been getting a lot of buzz. People have been asking how you plan to go about filtering spammers and trollers.
The important part is to start the ball rolling. But like they say, the devil is in the details. There are so many issues like preventing trolls, spammers, and all that. My thinking is, yes those are problems but hey, why not crowdsource the answers to those problems, too? In other words, let's put the bill on the table and then let's craft the law accordingly and face each and every challenge. Kasi if you try to answer all these questions, you'll end up in analysis-paralysis. You'll never file the bill itself. Like for instance, how do we go about anonymity? They should be identified. So what's identity? Does it have to be an email address, name, residence, address? Yun pa lang, grabeng debate na 'di ba?

Do you have a particular model in mind?
Something really simple: Put up a portal, put up the bill, and ask for comments. At this point, a lot of people will be critical of it but that's how it starts, 'di ba? [Suggest] an idea, put a working prototype, and then let's refine it as we go along. Let's talk about the present system. Each bill, before it becomes a law, has a public hearing. The public hearing is physical, meaning people are invited to give their views on the bill. But the problem there is, it's limited in terms of  time. Go on a particular day, say Wednesday at so and so time. If you're not there, sorry. It's limited in terms of venue. It has to be in Metro Manila, at the Senate office, at the Senate lounge, at room so and so. If you're not there, sorry. It's also a function of distance for some people. Because if you have a hearing at the Senate, people in Pasay city will have easier and less expensive access than people in Mindanao. But if you put it on the web, you encompass everybody. And they're not limited to time, location, and most certainly distance. With the Internet, you can give your comments at 4 a.m. there in Mindanao in your pajamas.
ADVERTISEMENT - CONTINUE READING BELOW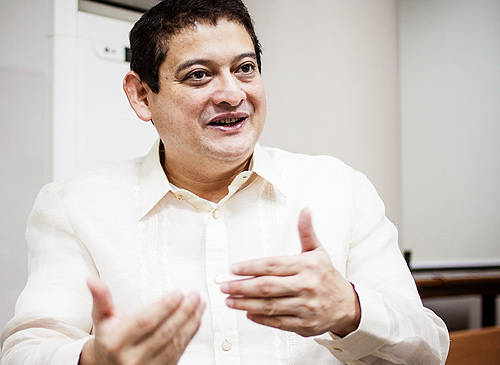 The principle here is heightening democracy. What we have now is Representative Democracy. The people cannot make the laws themselves, that's why the elect representatives. That's why it's called the House of Representatives. We represent the people in our districts. The people cannot make laws. Here, what we're doing is direct democracy. From the citizen straight to the law makers. We take out the limitations of space, time, distance. It makes it more democractic.


ADVERTISEMENT - CONTINUE READING BELOW
Where did your idea come from?
During the forum, the day I filed it in the Supreme Court, the bloggers were up in arms saying they were not consulted. There was a public hearing [but it wasn't enough]. So I thought, oo nga 'no? How can you call everybody in the Philippines so nobody says they were not consulted? So there's only one way now. Luckily we have the technology now.


Are you looking to tap particular groups or is this open to everyone?
Everybody with Internet access. In fact, debate diyan, some people want responsibility, to provide name and identity. Ako, ang unang concept ko, whoever wants [to participate], sige! Paano kung troll or spammer? Sabi ko, they will rise or fall in the strength of their ideas, not identity. If they give me garbage, I'll just discard it. What matters is the strength of your idea. Some people say babastusin ka lang. Those are the issues now. If we try to address all those issues now, we'll never come out with the bill. Put the bill and refine it as we go along.


ADVERTISEMENT - CONTINUE READING BELOW
About the eureka moment-do you visit websites that use crowdsourcing, crowdfunding?
Crowdsourcing, you ask your friends. Hey, I'm here, where's the best place to eat in this area. 'Yun ang definition ng crowdsourcing. You put it up. Here's the law, what do you think? Help me craft the law.


What is that one particular thing that really ticked you off about the Cybercrime Law?
The Take Down provision, the one where the police and the DOJ can make a surveillance on you upon due course. The Constitution requires probable cause, but this one is just due course so it's a different standard already. Now, who determines the standard? The Constitution requires a judge, with the Cybercrime Law, it's the police or the NBI. Mali. The standard and the person determining are against the constitution na. In the case of the Take Down provision, it's determined by the DOJ secretary, not by a judge. What is the standard? Prima facie, which means upon its face, which means sa opinion ng Secretary of Justice. The Constitution requires probable cause to be personally determined by the judge after examining the witness and evidence so it's very stringent. The judge cannot delegate it, because it has to be "personally examined." Which means, talagang tingnan mo kung talagang sapat ba talaga. Probable cause is those facts and circumstances that will lead a reasonable person to a reasonable conclusion. So we have very strict standards for protecting the rights of our citizens.


ADVERTISEMENT - CONTINUE READING BELOW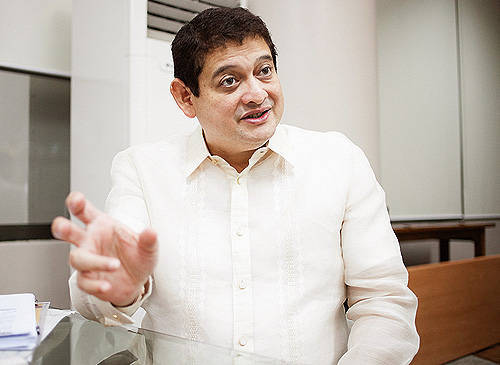 You have to remember, this is an infringement on the right of free speech and therefore whenever you infringe the right of free speech, you better make sure it measures up with the safeguards of the Constitution. In this case, this law has failed miserably.


The other thing that struck me-that was the last touch-was the cyber sex [provision]. The problem with this law is that it's so unbridled. It's so vast, it gives the State so much discretion that it can really be used as a tool by the State against the rights of people, ordinary citizens. Acts of lasciviousness, that phrase. What may be lasciviousness to you may not be lascivious to me. Who determines? Hindi nakalagay. Siguro si madame DOJ or si NBI or patrolman so and so of the cybercrime office of the PNP.


ADVERTISEMENT - CONTINUE READING BELOW
Another one, the phrase "sexual act." What is a sexual act? Do you remember during the time of Bill Clinton? They had sexual contact but not intercourse and therefore, Bill Clinton said, "I did not have sexual relations with that woman." That goes to show that what is a sexual act to me might not be a sexual act to you. The point is that it's so vast. You're giving the State so much power to determine. And of course, what I didn't like is that, you're legislating morality. Morality has its place in the church, with your religious leaders but certainly not the State. Who is the State, who am I to tell you what you can and cannot watch? What is moral and immoral for you? Who am I? I think that's very wrong.


What can you say to people who are pretty amused with your focus on cyber sex over libel?
Yes, because that's the last thing I saw before I voted. 'Yung, emotional ba ko. Hindi pwede 'to! 'Yung ganun. (Laughs) But if you go through the transcript, I pointed out the take down provisions. But I did state in my vote that this law is unconstitutional. I guess it says it all. You can say whatever you want but when the time came to take a stand, I did!


ADVERTISEMENT - CONTINUE READING BELOW
One of the things repeatedly said in the comments section of a lot of articles is that the elder statemen really won't be able to understand this because they're elderly. Do you think age has anything to do with this?
No, no, no, no. It's not about technology. It's about the rights of people, about Constitutional issues. I don't think even if you're 70 or 80, you can't understand the Constitution.


Do you like reading comments on websites?
Yes, why?


Which websites have the most interesting comments.
My Facebook [page]! (Laughs)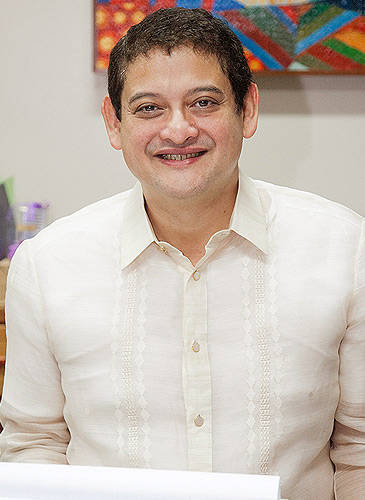 ADVERTISEMENT - CONTINUE READING BELOW
So you spend a lot of time on the Internet?
Yes. The most amusing comment today, if you're looking for one, is by Conrado de Quiros. He called me luminous. Does that means I glow in the dark? 


Is there anything you'd like tell Sen. Sotto?
I'd rather not answer that.


Who is the most tech-savvy among the senators?
Pia Cayetano, I would say. She is on Twitter a lot.


Who is the least?
Take your pick! (Laughs)


What do you like better, Facebook or Twitter?
Facebook you can express yourself more. But of course Twitter has its uses. There was a suggestion that you do senate sessions via Twitter. Sabi ko, ang ikli ng tweets! You think you can do justice to debates with 140 characters?


Any advise on social media in the upcoming campaign?
I think to ignore the Internet is to die.


When you wake up in the morning, do you check your phone; your email? Which website do you check first?
Phone. And then Google News.


What do you think is going to happen with this cybercrime law?
Oh, it's definitely going to be declared unconstitutional. I'm so confident. The only issue is: is it going to be declared unconstitutional as to the provisions we're asking or the whole law? There is a professor at UP Law, Florin Hilbay, his article is out now in the Inquirer and he's saying, if a law affects the rights of citizens in such a sweeping manner, then the Supreme Court can and will declare the whole thing unconstitutional. And really, one of the things you get reading the cybercrime bill is the feeling that it's a hodgepodge legislation. Get from this, get from that-hodgepodge legislation so I think it's better if we start all over again. Let's start all over again!

The other thing is, we have to decriminalize libel already. The next challenge that we must address also when we make the amendments on the cybercrime law on the assumption that portions are made unconstitutional, is that the amendments should include responsible blogging. What is responsible blogging and how do we put it in black and white? It's something to say it, but to define it is another thing.


Photos by Tammy David


ADVERTISEMENT - CONTINUE READING BELOW
CONTINUE READING BELOW
Recommended Videos
Share this story with your friends!
---
Help us make Spot.ph better!
Take the short survey
Load More Stories