WTH Goes on...at a Polo Match?
Because who doesn't wonder?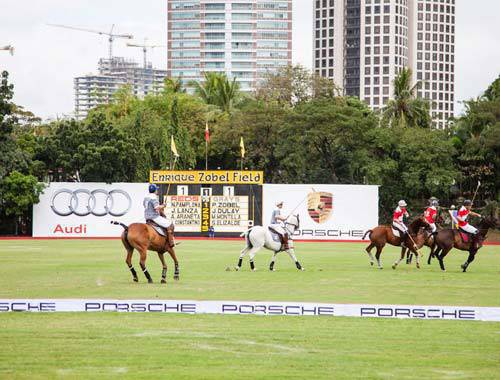 (SPOT.ph) Right? We mean, are polo matches even open to regular folks, who aren't Club members? Before last weekend when we attended the 10th Enrique Zobel Memorial Polo Match Sunday at the Manila Polo Club, the nearest we'd gotten to one was Pretty Woman, which offered a glimpse into a strange, perilously catty world, and scared us silly.


Thankfully, the crowd that Sunday displayed manners as fine as silk and as clean as those white pants.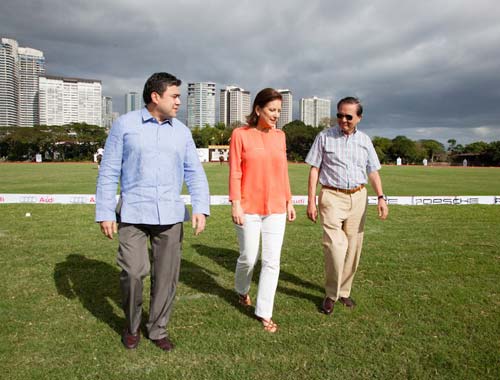 Dee Zobel, in the middle, officially opening the Enrique Zobel Memorial Cup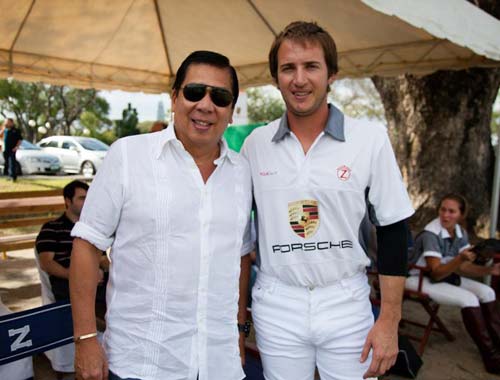 ADVERTISEMENT - CONTINUE READING BELOW
Nightlife Kingpin Louie Ysmael was speaking truth when he said polo "is a rich man's sport," but that is not to be mistaken for gloating. In attendance that particular Sunday were the Zobels and the Elizaldes and the Aranetas of Manila, avidly supporting Pinoy players who were up against guests from Argentina and, if we're not mistaken, one from Australia.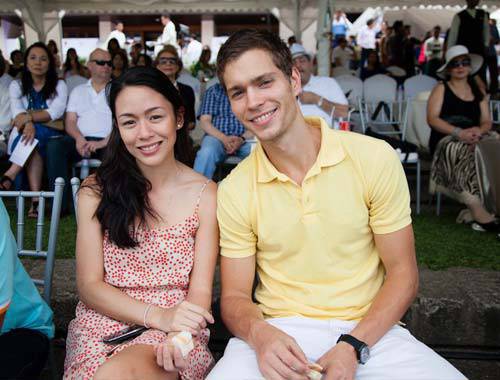 CONTINUE READING BELOW
Recommended Videos
Much as we'd like to hate the sport for being exclusive, on display that Sunday was a semblance of the sport's accessibility. We spotted Blue Eagle Kirk Long, accompanying his girlfriend Tata Garcia, whose father, we heard, was playing the second game.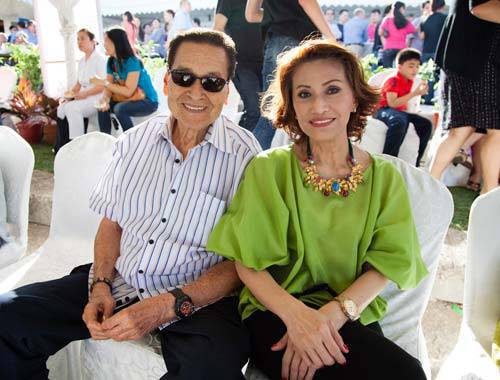 ADVERTISEMENT - CONTINUE READING BELOW
But an even better demonstration of popularity: In the crowd was Eddie 'Manoy' Garcia enjoying a fine level of anonymity. He was there with wife Olivia Romero, whose son Mikey Romero was playing for the Black team in the second, six-chucker match. "The horses," Mr. Garcia smiles when asked what it was about the game that got him. "I love watching the horses."

We tell him about how polo struck us a very elitist sport but he tells us otherwise: It's actually been featured in a local movie, starring megastar Sharon Cuneta, Mister Garcia says. He directed it, shot the scene on the same grounds we were on that day, and featured some of Manila's polo players. "Iking Araneta was there, along with his team mates who stood in for the actors," he shares.  


So yes, what goes on during a polo match?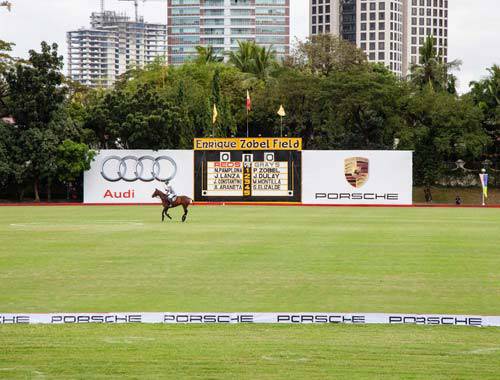 For one, it feels like watching on a super solid wide screen: it would've stretched on forever, if it weren't for the tent posts defining your view. It's warm, so the attendees are dressed up in easy, breezy clothing. Most of the ladies were in dresses, the men in white pants.
ADVERTISEMENT - CONTINUE READING BELOW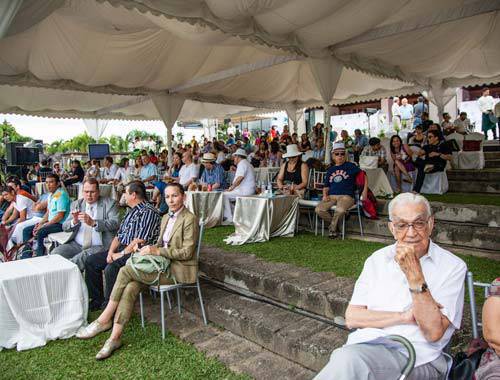 And yes, hats are very much in fashion. They all look every fresh, but we think the afternoon breeze might also have had something to do with this.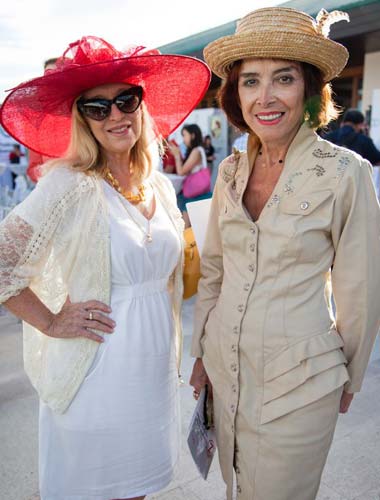 Everything about the sport may look stiff, sterile, and safe; prim and proper and yes, properly boring, but all these are probably just assumptions from afar. The lovely Paola Zobel, the only femme playing that afternoon, and who scored three goals for the Red team in the four-chucker match says the sport is actually "very dangerous." Of course it is; we say a quick prayer for Superman and the man after whom this memorial cup was named. Perhaps it is this high level of danger that brings out the adrenaline in everyone.
ADVERTISEMENT - CONTINUE READING BELOW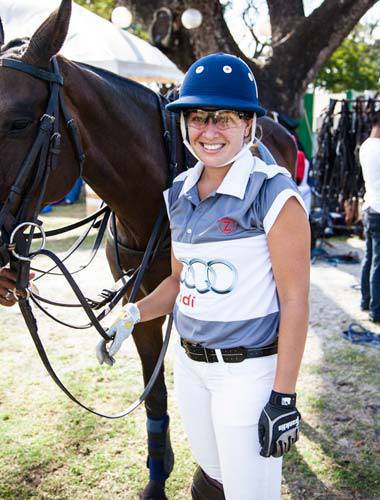 One spectator, who preferred to go unnamed, tipped us: stay in the front because that's where you witness all the action. "When you hear the horses galloping, you feel it in your chest and it begins to thump here too," she motions toward her chest, "it's really very exciting," she says. We take her advice and stay in front.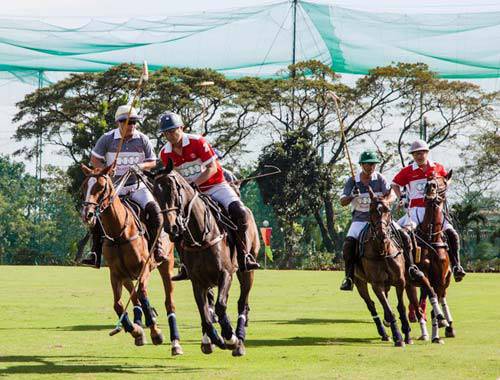 ADVERTISEMENT - CONTINUE READING BELOW

It's true what she says: you hear the ponies gallop, one after another, and then you see the players run after the chucker, and then someone scores a goal... it's almost like football, if we may compare. Like football, polo is a low scoring game. Unlike football, it's much more exciting because there's the horse element. It's hard not to look, not to watch, and regardless of which team you're on, not to cheer.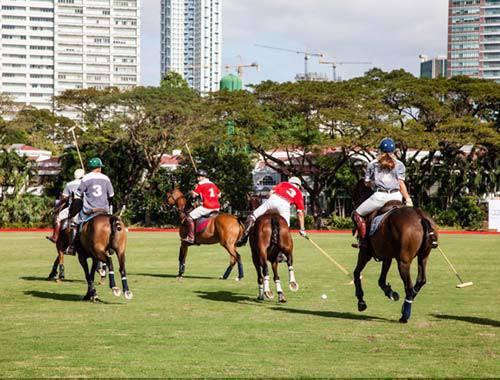 "Of course, cute men don't hurt," our unnamed spectator giggles. Especially for the ladies, the sight of men riding and directing their horses in full macho regalia is an undeniable treat. That afternoon, for instance, we understood better why beef from Argentina is all the rage these days.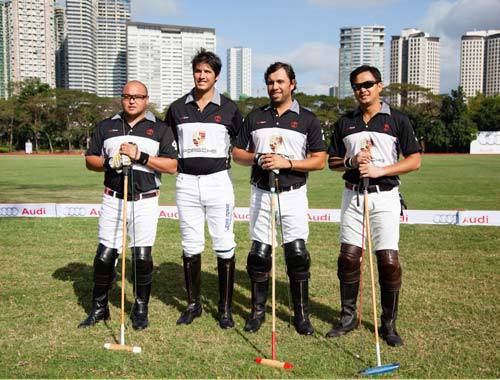 ADVERTISEMENT - CONTINUE READING BELOW
What delighted new spectators like us was the fact that during halftime break, people really go down the field to stomp the grass and socialize and have some hors d'oevurs much like in Pretty Woman. It was a refreshing sight seeing ladies in dresses and men, sharp in their linens. It's nice to be reminded that sometimes, grass under your feet, a little sun, and some friends are all you need.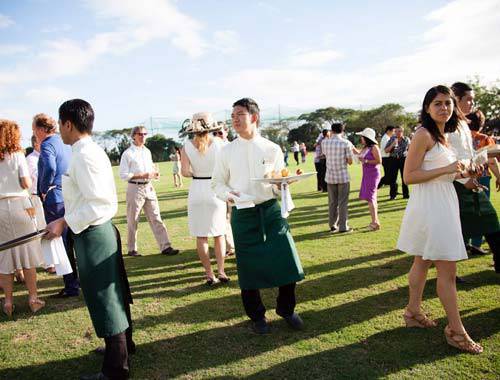 Share this story with your friends!
---
Help us make Spot.ph better!
Take the short survey
Load More Stories