On the Spot: Chef Emmanuel Stroobant of 36 Ways to Live
Belgian chef Emmanuel Stroobant hosts </em> 36 Ways to Live </em> on AFC. Here, he names five.
(SPOT.ph) Chef and TV host Emmanuel Stroobant (36 Ways to Live) was in Manila for Chefs on Parade, a culinary competition and food expo, that culminated earlier this month. He arrived Thursday evening, from a two-week stay in Colombia. Before that, he was in New York for a research trip. So it was a pleasant surprise to see the Belgian chef up and about early Friday morning; he was happily giving SPOT.ph a private demo on cooking foie gras, for which by the way, the food expo signed him up. He was raring to go out Friday night. "That's the great thing about being a chef," Chef Emmanuel says. "You have friends all over the world. I've already made a few phone calls. I called chef Bruce [Lim] already. He told me [when we were in Singapore last], 'next time you come to Manila, call me!' so let's see where I'm heading tonight!" This is his second visit to Manila.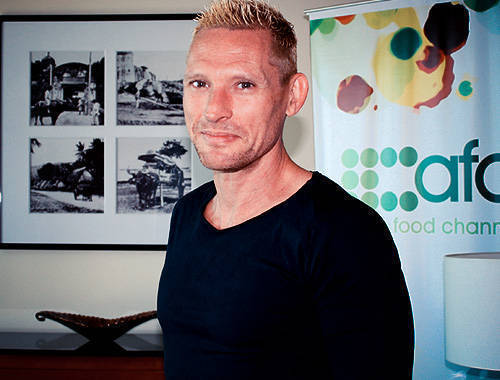 ADVERTISEMENT - CONTINUE READING BELOW
You travel a lot. Is there anything you look for in any city that you visit? Do you find a city's character by way of food, for instance?
It's a good question you're asking. I used to go to the Michelin stars, when I travel. It used to be, let's get the Zagat or where are the Michelin stars? Let's go there. Now, I'm very fortunate that I know more people. I have friends living in the city, so I ask them for their recommendations. It's a very different way of traveling.


Is this your first time in Manila?
It's my second time. The last time I came, the organizer of Chefs on Parade took me to a place to eat seafood. So it comes off the jetty port. Then we drove to this house, where ladies were cooking in their courtyard and we had an amazing array of Filipino food. I thought Filipino food was just three to four dishes but we had a full table of Filipino food. It was amazing. So that's what I like. I like to go to places which are probably underrated and not very popular by guides standards. I want to go to where people eat. I want to see, that's probably the best way to exchange ideas. What would you eat at home?


CONTINUE READING BELOW
Recommended Videos
On your first time here, what were your expectations of Manila?
I was scared the first time I was here because there were so many people who said 'oh, you're going to Manila, so dangerous' so I came here and I was like, let's not get out of the hotel. But I stayed here three days and I'm like, let's see what happens here. I removed my watch, crossed the street and just walked. Nothing happened to me, people were smiling, talking to you, kids surrounding you, it was nice. And that's why I think a lot of people do not know what Manila is all about. Very often people are scared or pretend to know because they heard so and so but all these things, they happen anywhere in the world. Carry yourself well and be open minded. I probably saw more things in the streets than if I stayed in the hotel.
ADVERTISEMENT - CONTINUE READING BELOW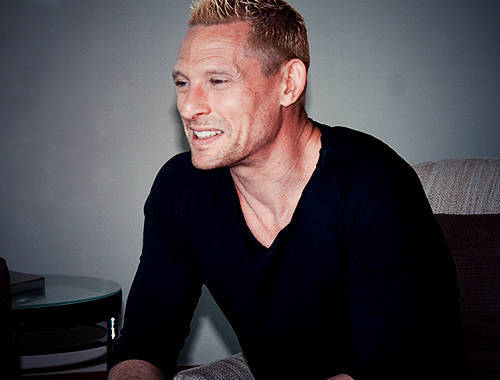 You're Belgian. Do you measure the city by its beer?
No. I left 20 years ago so I'm not so much a compatriot when it comes to beer. It has to be Belgian otherwise I won't drink beer, no. Maybe chocolates (laughs), but not beer. But I would try local beer than have something I can have at home. One of the most amazing experiences I had was in Cebu, when they served me frozen beer. They tap the fork on the bottle and it frosts. That was, wow. It was just before we opened Sque in Singapore, which serves 350 beers from all over the world. So we went to look at the freezer and we went precise, you know those thermometers where you stick the needle in? We did that and checked the temperature. It's actually -1.5. It's not super low, just to the point of freezing. But I think it also has something to do with the size of the glass. That's why they change the bottle according to how long it's stayed. They do a rotation of bottles. The glass must be keeping the cold. We didn't have time to do more but I loved it. I love cold beer and I think that was one of the most amazing experiences.


ADVERTISEMENT - CONTINUE READING BELOW
Knowing what you know about Manila, what sort of restaurant would you like to put up here?
I don't know Manila well enough, but you guys are meat eaters. Pork, pork, and more pork. I don't know what could work here. I wonder if a juice bar can work. It's different. You have amazing fruits. You have good local products, so without going vegetarian, it's to promote local ingredients. So maybe a restaurant that uses local products would be it. It has to be simple. Take good ingredients and simple cooking.

One thing I've noticed in Manila is you've got great service. You guys are service-oriented. Wherever I go, I never have an empty glass. People are attentive, they are willing to do that kind of service and that's a great thing because we are losing it. Here, the attention you give is amazing. Any desire that can pop in my head, it's fixed even before I could say. That's the beauty of your city too.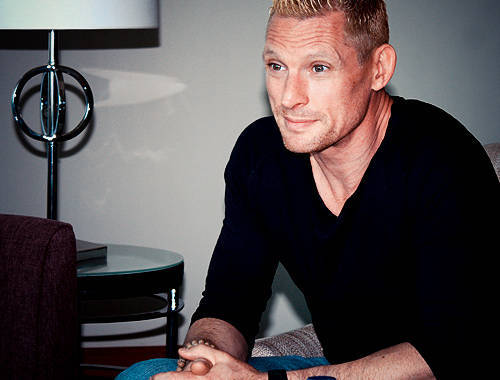 ADVERTISEMENT - CONTINUE READING BELOW
In your show, you try to teach viewers how to live life to the fullest. Can you give us five awesome ways to live?
Switch off Facebook. Stop wasting time on it. Who cares what brand of shoes you wore. I mean, come on. Two, have a healthy breakfast. I think it's a Chinese saying: eat breakfast like a king, lunch like a prince, and dinner like a pauper. Eat that way. Three, drink better. Go for higher quality and lesser quantity. I was an alcoholic six years ago; I was drinking a liter of vodka a day. I stopped obviously. So that's why I know what alcohol can do. Then, move a bit more. Our body is engineered to move. Some of us complain of back pains and hurting knees; I think it's because we're not moving enough! Last, spend time with friends. That's the best part of the show, when friends come for dinner. We are always too busy. I'm guilty, too. I've lost contact with friends simply because we're too busy. Spending time with people you like, your family, your friends. You know, there's so much human interaction that can happen over a dinner table, and we forget that. So go back, eat, sit down, even if it's just at McDonalds. It can be a piece of cheese, a piece of bread, a bottle of wine, whatever. What's important is the interaction with your friends.
---
Help us make Spot.ph better!
Take the short survey
Load More Stories