The Women Behind the Brands: 10 Pinay Entrepreneurs
Don't act too shocked, we've been running the world long before Beyonce rallied to that anthem.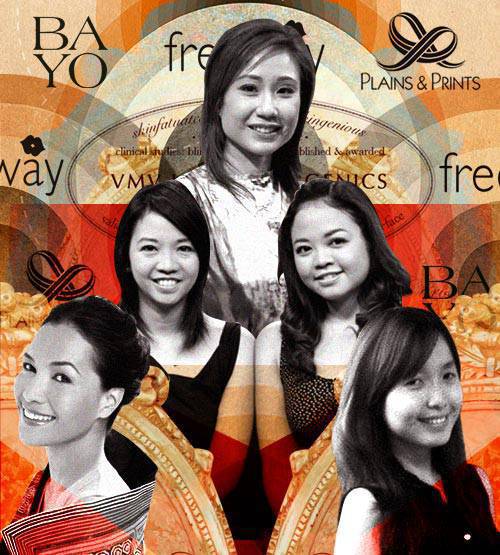 (SPOT.ph) The phrase "It's a man's world" has been uttered so many times that if it were a steak, it would be so well-done that just looking at it would give you prostate cancer. It hasn't been helping the female cause that the majority of the population is still shocked at the sight of women making it in an otherwise predominantly male demographic. There are real challenges that women face like the threat of sexual assault and domestic violence and maybe, getting over the hump of being treated differently in the business environment needs to be cleared so we can all focus on issues that do affect the human psyche in traumatizing ways.
Some day, it might catch on like a virus that there really is no battle between the sexes and that equality starts when we no longer need to keep on remarking on the "womanity" of a female who achieves success in any kind of profession. Thus, in celebration of Women's Month, SPOT.ph is listing 10 brands that are not only "girl-powered" but are brimming with Filipino pride, socially aware, environmentally sound, and profit-oriented in the most compassionate ways.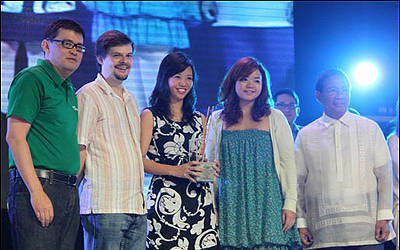 ADVERTISEMENT - CONTINUE READING BELOW
Anna Meloto-Wilk and Camille Meloto of Human Heart Nature
How it started: Anna and Camille are daughters of Gawad Kalinga founder Antonio Meloto but despite this, the road to Human Heart Nature isn't as straightforward as one would assume. After getting her Bachelor's degree in communications, Anna Meloto joined the corporate world and tried her hand at advertising, where she was handling accounts that could fund a village. In an interview with The Philippine Daily Inquirer, she shared that she had an epiphany amidst all of it, "So many other people can do this job that I am doing. And so many other people have done it before me. But there's this golden opportunity to do something significant, to do something that can really make changes in a country that badly needs it."
CONTINUE READING BELOW
Recommended Videos
She went back to her GK roots and there she met Dylan Wilk. Wilk was himself once the 9th richest man under 30 in the United Kingdom according to a report by The Guardian UK, but he gave it all up to do something more worthwhile. The pair got married and was soon parents, raising a baby in the United States. According to Camille Meloto in an interview with Manila Bulletin, the Wilks grew increasingly conscious about the environment while caring for their child and when she shared with them a cosmetic product that was made from organic materials, an idea formed in their collective heads. They replaced the contents of their bathroom shelf with bottles that contained natural ingredients. They noticed that most of the "essential oils" were from plants grown right in the Philippines, leading them back to the farms to see what they can do to optimize the land and the people.
ADVERTISEMENT - CONTINUE READING BELOW
Human Heart Nature today: Today, the company has more than 20 branches nationwide with four branches here in Metro Manila. The products are also sold in Florida and California. They've been heralded as the Ernst & Young Social Entrepreneur of the Year (Philippines) in 2011 and was given the Schwab Foundation's Global Social Entrepreneur Award in 2012. They maintain their vision of being pro-poor, pro-environment, and pro-Philippines while being a profitable social enterprise.
The efforts of the Meloto sisters together with Dylan Wilk deserves so much spotlight, especially since none of them want it. They have taken the Gawad Kalinga's vision to the next step, providing less privileged people with work that's dignified and sustainable.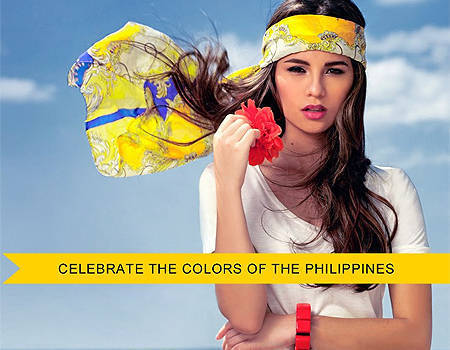 Bayo's 2013 Summer Campaign
Lyn Agustin and Corcor Bitong of Lyncor, Inc. (Bayo)
How it started: The idea for Bayo was  to have a humble made-to-measure dress shop in Makati. The name for the store speaks of the simplicity, it's the Ilonggo word for "dress" as both Lyn Agustin and Corcor Bitong hail from Bacolod. Unexpectedly though, the demand grew enough for the two to consider venturing into a ready-to-wear retail shop and in 1992, the first Bayo boutique opened in Robinson's Galleria.
ADVERTISEMENT - CONTINUE READING BELOW
Bayo today: From one small store, Bayo now has more than 50 branches nationwide, more than 20 of which are in Metro Manila. The brand pushes for a "fabulously Pinay" fashion. They're one of the most recognizable clothing brands with endorsements by Lea Salonga, KC Concepcion, and Jasmine Curtis-Smith. In 2010, Agustin and Bitong launched an I Am Cory Series in collaboratation with Ninoy and Cory Aquino Foundation. It pays tribute to one of the most influential women in history, putting forward the idea that "fabulous" comes from being an empowered Filipina.
The pair was part of People Asia's Women of Style and Substance in 2009 but just last year, Bayo gained some notoriety from their "What's Your Mix?" campaign. It was a poorly handled marketing strategy which, instead of promoting diversity, became fodder for purists. Agustin released an apology for offending some Pinoy sensibilities, maintaining grace and humility, bouncing right back this year with their summer scheme, "Celebrate the Colors of the Philippines."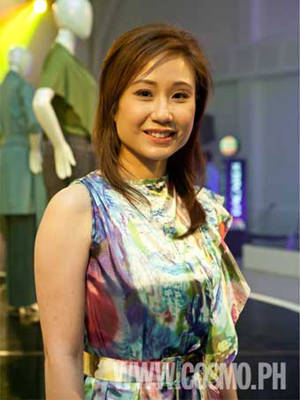 ADVERTISEMENT - CONTINUE READING BELOW
Roxanne Ang-Farillas of Raffco International Trading Corporation (Plains & Prints)
How it started: The first Plains & Prints shop opened in Shoppesville, Greenhills in 1994, funded by an 18-year-old Roxanne Ang. Despite her age, Ang-Farillas was already attracted to business. In an interview with Inquirer, she states that, "Even before, I really liked to sell things. Though it had nothing to do with my course, but I found joy in selling things."
Plains & Prints today: Roxanne Ang eventually married Erickson Farillas, the man who gave her the 11-square-meter lot to start her clothing business. They were set in making it on their own and their partnership proved to be fruitful. From that one shop, the pair now manages more than 60 branches nationwide with more than 20 boutiques here in Metro Manila.
It's definitely hard not to be impressed with Ang-Farilla's achievements, considering that she was 18 when it all started. Aside from that, Ang-Farillas takes a lot of pride in Plains & Prints being a true Filipino-made retail brand. She insists that the manufacturing of her fashion line stay local, making sure that it's the Philippines that benefits from the success of her business.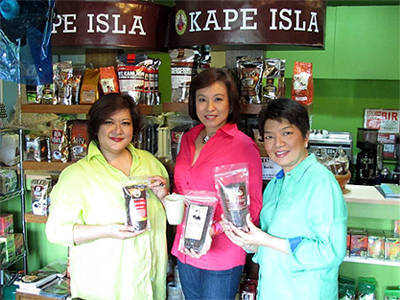 ADVERTISEMENT - CONTINUE READING BELOW
Regina "Reena" Francisco, Jeanne Javelosa, and Pacita "Chit" Juan of ECHOstore
How it started: The three women of ECHOstore are no strangers to business or coffee. Pacita Juan and Regina Fransisco were CEO and COO of Figaro Coffee, respectively. But in 2008, Juan stepped down from her position at Figaro to dive into a business that would, said in jest in an interview with Inquirer, sustain the three of them as they aged gracefully. They had an idea of opening an enterprise that was mindful of the environment whilst also building a community through partnerships with local farmers and artisans. It seemed an impossible task but since two heads are better than one, three was more than enough to get ECHOstore up and running.
Citing all the experience, awards, and accolades of the these three would only serve to overwhelm because they're not just socially-conscious foodies. Jeannie Javelosa was the Curator and Board Director of the Yuchengco Museum before she became co-founder of this green store. It's all these experiences of the three combined that serves as the strong foundation for building a small shop that took on such a big task.
There are a handful of good reasons why local businesses should use local goods but the trio are quick the use the term "carbon footprint." It's not just taking pride in Filipino products but a more broader view of being a citizen of the earth as they reveal to Paolo Abrera in ANC's Green Living that they took into consideration the cost of transporting goods from other places. They don't even mean finances, they're speaking of fuels being burned by airplanes.
ADVERTISEMENT - CONTINUE READING BELOW
Echostore today: From their flagship branch at Serendra, they now have a shop as far out as Puerto Princesa, Palawan. They've partnerned with various NGOs, giving home to the products of Kababaihang Masigla ng Nueva Ecija and other budding livelihood projects. The ECHOstore has branched out into being the ECHOcafe, ECHOmarket, conducting ECHOtalks and becoming a full-pledge ECHOsystem. They've put up ECHOfarms, because they want to "walk the talk" as they put it in an interview with BusinessWorldOnline, "If you keep using natural materials and you're not planting these, then you're not really sustainable."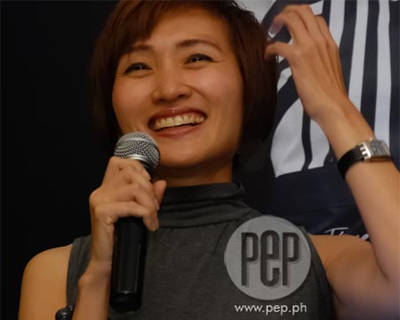 Sheree Gotuaco of Ensemble, Freeway, and Solo
How it started: Sheree Gotuaco is all business. By the time she thought of Freeway, she already had Ensembles for practice. "When I was looking at a location in Robinsons Galleria [at the Ortigas business district], I noticed that the mall was surrounded by schools, so it was a very young population," she told Entrepreneur. She felt that her existing brand didn't match the market that she was going for. With that, Freeway was born. But it doesn't stop there. Gotuaco recognizes that staying current is essential in the retail industry, leading her to create the brand Solo with younger sister, Katty Cua.
ADVERTISEMENT - CONTINUE READING BELOW
Gotuaco brands today: Gotuaco manages the three shops, constantly trying to come up with fresh ideas that would set Ensemble, Freeway, and Solo apart from the competition. Freeway's National Artists Series definitely stands out as a creative way to promote real Filipino pride. Who else went and found a trendy way to put Levi Celerio's music on fabric? As a counterpart, Solo is now carrying a line on Pinoy Cartoonist Memorabilia Series. In an interview with the Inquirer, Gotuaco states that, "The talents of our Filipino artists come in different forms, and to capture them and reintroduce them to today's time is a wonderful journey for us as well. We hope that we are making a difference in our own small way."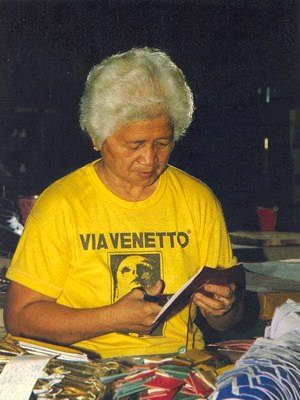 Via Venetto, proudly Pinoy-made
Yolando Pajaro (Via Venetto)
How it started: Once upon a time, Yolanda Pajaro was a communications teacher who never thought she would own a high-end shoe boutique. She wanted to earn a little extra for her family and became an Avon lady, getting her first taste of success in selling.
ADVERTISEMENT - CONTINUE READING BELOW
Pajaro is not a graduate of a business course. She has a Bachelor's degree in Arts, Speech and Drama from the University of the Philippines. Her motivation for going into the shoe business was to take some of the focus spent on the shoe design and place it on quality and comfort. She set her sights on Marikina, which in the 1970s was already the place to go for footwear. The first Via Venetto shop opened in Greenhills in 1973, a shop that not only sold shoes but also offered free repair for purchaised pairs. It became a hit, to say the least.
Via Venetto today: From Avon lady to a finalist for the Ernst & Young Entrepreneur of the Year in 2005, Pajaro continues to work to make her brand a source of pride. Via Venetto has five outlets in Metro Manila but its success lies starts in the literal creation of the shoes. It might surprise some that despite being a high-end brand, some of the bags and clutches sold in the boutiques are made by inmates at the Correctional Institute for Women. In an interview with the Philippine Star, Pajaro speaks of how important the sense of belonging is for succesful rehabilitation. She further says, "A day's worth of hard work alone can do wonders for a person's sense of value, dignity, and pride. Add to that the pay they receive for their services and you will have started them on the path towards a better life."
ADVERTISEMENT - CONTINUE READING BELOW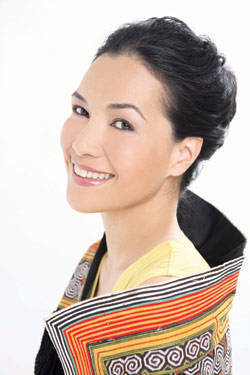 Celestina Maristela Ocampo of Astoria Group and Celestina Maynila - New York
How it started: Cristina Maristela Ocampo was first a fashionista, starting out as a model at the age of 18 in the 80s. She pooled together the money she earned from modeling to put up The Black Shop, a retail store which catered to the working Pinay. She was designing eyewear by 1985 and even as she settled down to focus on her family, the desire to design never left. When her husband (Ricco Ocampo) started to develop a homeware brand using local materials, Ocampo's interest was piqued. She used them to design bags for her personal use and as her collection grew larger, her husband suggested that she should consider selling her pieces. Two years later, she was being featured in Vogue.
She credits much of her succes to Rafe Totengco, who introduced her to Virginia Smith (accessories editor of Vogue) in 2006. The little meeting led to Celestina bags being sold on the shelves of Barneys in New York, which would lead to another feature in Vogue in 2008.
ADVERTISEMENT - CONTINUE READING BELOW
Celestina bags today: Ocampo's minaudières will forever be Vogue's "It Bag" of 2008, whether or not we remember that. In an interview with Marie Claire just as she reached international acclaim, she said, "People around the world see the beauty of my country through Celestina-they see the brilliance of the sun in our beaches."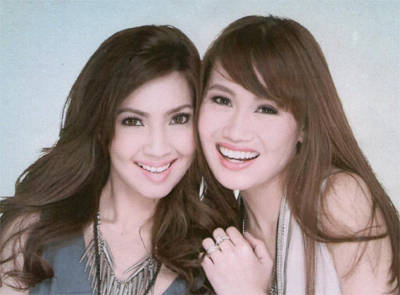 Jen Gerodias-Diaz (right) with sister-in-law Gen Enriquez-Gerodias, the women of Snoe Cosmetics
Jen Gerodias-Diaz of Snoe Cosmetics
How it started: In an interview with New Media Factory's Live Love LOLz, Jen Diaz reveals that prior to being the brains behind Snoe Cosmetics, she was already in the business of buying-and-selling in the form of pawnshops. An unfortunate incident in one of her shops became a turning point for her: "It's not about making money anymore. I wanted peace of mind. I wanted to do something that I love to do."
Snoe opened in 2010, with the help of friends and the financial security that Diaz had from her other enterprises. Diaz acknowledges her privileges and puts it as, "fully utilizing what I already have."
ADVERTISEMENT - CONTINUE READING BELOW
Snoe today: Diaz is a self-confessed beauty-addict (she even took fashion in college) and her shameless approach to being whimsical has won the hearts of many. It's only been a little over two years and she already has 24 outlets nationwide plus numerous features in magazines. The branding of her products have a fun, global appeal, with names like Happy White Ever After, SunTervention and Hair Heroes.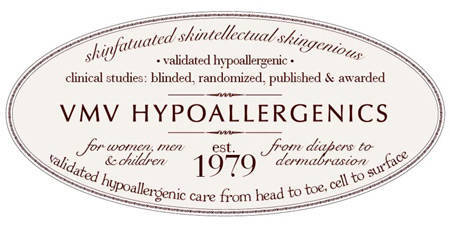 Vermen Verallo-Rowell of VMV Hypoallergenics
How it started: Dr. Vermen Verallo-Rowell founded Original Skin, Inc. in the 1970s. She has been doing research on skin and skin care for decades, with her list of published research and other applause-worthy achievements available on her website. While her line of hypoallergenic products has been around since 1979, Vermen Verallo-Rowell keeps quiet about her line of "cosmeceuticals" as she is a medical doctor, first and foremost. It's too obvious to say that it is through her research that VMV Hypoallergenics was conceived, to cater to the needs of patients who need extra-TLC for their skin. Dr. Verallo-Rowell is currently working in the Dermatology and Dermapathology department of Makati Medical Center.
ADVERTISEMENT - CONTINUE READING BELOW
VMV Hypoallergenics today: Laura Verallo de Bertotto, current CEO of VMV Hypoallergenics and daughter of Verallo-Rowell, shares with the Philippine Star that her mother stays up until 2 a.m. to study and prepare lectures. It has been three decades since the cosmeceutical line was founded and it continues to grow, recently being part of the Beautybay opening in Jeddah, Saudi Arabia.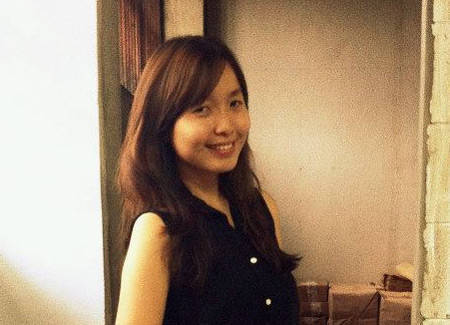 Therese "Reese" Fernandez-Ruiz of Rags2Riches
How it started: Rags2Riches is an offshoot of the Payatas-Project of Ateneo's Social Entrepreneurship Program. It was a collobarative effort, guided by Father Xavier Alpasa, to help the women of Payatas make more money from the labor they invest in finding scrap fabrics and making rags. At the outset, Therese Fernandez stood out as a leader and was chosen to be the CEO. She was already a Gawad Kalinga volunteer at the time and had signed up for this class, immediately being pulled in by the conditions she saw in Payatas. The daughter of a "freelance" missionary, Fernandez rose to the challenge despite her youth and went on to become a Rolex Young Laureate in 2010.
ADVERTISEMENT - CONTINUE READING BELOW
Rags2Riches today: Aside from the fun rag-bombing escapade they recently had at The Fort, Business Mirror reports that Rags2Riches recently partnered with Maybank ATR Kim Eng Financial Corporation for a Coporate Social Responsibility Program. The MATRKE Financial staff will be providing business skills and financial literacy training because Rags2Riches is quick to point out that they are more than a charity, they are a for-profit organization that seeks to remove the minsan wala, minsan meron lifestyle.
Human Heart Nature photo from Human Heart Nature Newsletter. Roxanne Ang-Farillas photo from Cosmo.ph. Sheree Gotuaco photo from PEP.ph. Celestina Maristela Ocampo photo from Female Network. ECHOStore trio, Via Venetto, Snoe, and Reese Fernandez photos from respective Facebook pages.
Share this story with your friends!
---
Help us make Spot.ph better!
Take the short survey
Load More Stories