On The Spot: Marivi Soliven Blanco, author of Penguin Books' The Mango Bride
Marivi Soliven Blanco takes some time off her busy schedule and shares her experience writing <em>The Mango Bride</em>, set to be released internationally this May
(SPOT.ph) Her name might not be familiar to some but she won her first Palanca back in 1992. She has more than 10 books to her name but has remained under the radar for one reason another. That's about to change.
It was in 2011 that Marivi Soliven Blanco was awarded the prestigious Don Carlos Palanca Award Memorial Award for Literature for her novel In the Service of Secrets, written in the English language. This year, she dances with Penguins-and we don't mean those cute flightless birds in tuxedos. Soliven Blanco's Palanca-winning fiction was picked up by none other than Penguin Books and is set to be published internationally this May, adding her to our list of Pinoy Authors in the International Publishing Scene. Though written in a foreign language, her work is without a shred of doubt Pinoy.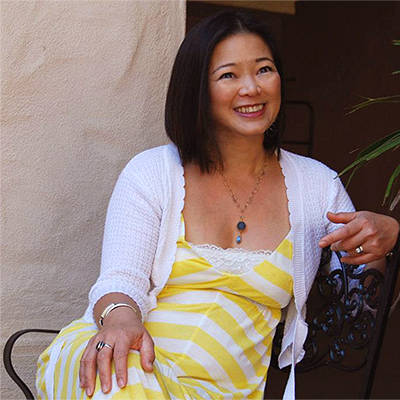 ADVERTISEMENT - CONTINUE READING BELOW
Was there any particular reason why the book was re-titled The Mango Bride from In the Service of Secrets?
My editor and I felt that even though the novel begins and ends with a scene involving the servant, Marcela, keeper of all the Duarte-Guerrero family's secrets, the most compelling part of the story arch had to do with Beverly, who is a mail-order bride. "The Mango Bride" evokes so many images-the Philippines, love, hope, and I thought it would better resonate with our readers. From the beginning I was concerned that "In the Service of Secrets" sounded too much like an espionage/CIA sort of story, so I'm glad we found a better title.
CONTINUE READING BELOW
Recommended Videos
You write funny essays on Filipino Diaspora in Suddenly Stateside, which was published prior to The Mango Bride. Was the transition to long-form fiction deliberate for the darker themes of the novel?
Most of the essays in Suddenly Stateside originally appeared in Legmanila.com, an online magazine set up by friends from U.P. in the late 1990s. When I decided to try getting them published, I added a few more, before sending them to the late Tony Hidalgo at Milflores Press. That is why those essays are all in that short (1,500-2000 word) editorial  format. From there I moved on to writing short fiction-the stories that comprise Spooky Mo; and flash fiction, which I read at a monthly open-mic event in San Diego called Dimestories.  Soon after I finished writing the short fiction collection, I showed it to a literary agent, who at the time was working at the Sandra Djikstra Literary Agency, which represents Amy Tan. Taryn really wanted to offer me literary representation, but couldn't get anyone else at the agency to approve it, since they were looking for authors who had written full-length novels. So even though I had a fear of writing in the long form, I realized it was virtually the only way I could get published in the United States. In other words, transitioning to long form fiction was more of a tactical decision than one defined by themes. Dark themes can be served equally well by short and even flash fiction.
ADVERTISEMENT - CONTINUE READING BELOW
Were there any difficulties with moving from essays and short stories to the novel?
I was afraid I would become bored with the characters and lose enthusiasm for a longer story arch. But I got over that fear by joining Nanowrimo and wrote the first 50,000-word draft in a month. Nanowrimo.org offers all the information about how that works.
We heard that interviews with mail-order brides influenced this novel greatly. How much of their stories are in it? Was there a response from them when they read it?
I didn't interview them, I interpreted for them as they were speaking to social workers or psychologists or police officers or divorce lawyers. Many of their stories contained common elements, common conflicts, common themes, which I wove into  the novel. This became a crucial part of the story because over time I realized that their stories needed to be included in the broader conversation going on in the United States about immigration, the Dream Act, the recently expanded Violence Against Women Act. Apart from that, a lot of information can actually be found online. Google  "mail order brides" and multiple matchmaking/penpal sites pop up, offering not just Filipinas but Russian, Latina, and Asian brides. Some of the sites offer video testimonials from "satisfied customers," i.e. the men. Creepy.
ADVERTISEMENT - CONTINUE READING BELOW
On your blog post about the day you found out that Penguin is publishing your book, you mentioned your excitement at the thought of "rubbing spines" with Proust and Nabokov. Are there any Filipino writers you want to rub spines with as well?
Sure. Kerima Polotan, Nick Joaquin, Gilda Cordero-Fernando, Carmen Guerrerro Nakpil, Butch Dalisay, Lysley Tenorio. Lots.
Jose Neil Garcia likens the novel to the ubiquitous telenovelas (or soap operas) and praises its unapologetic adherence to that genre. How do you feel about comments that Filipinos are too in love with melodrama? What are the merits of it?
Who are those critics? Let he who dislikes melodrama cast the first stone. The most beloved TV shows are telenovelas-witness the popularity of Mad Men and Downton Abbey. The truth is, life is rife with melodrama. It's unavoidable. And anyone who tells you otherwise has OD'd on botox.
How often do you visit the Philippines or Manila and what are the things you miss about it most?
ADVERTISEMENT - CONTINUE READING BELOW
We try to go every two years. Mostly, I miss family and friends. The food. Not having to cook it myself or do any other house chores.
We're looking forward to your next literary piece. What are you working on at the moment?
I'm not, unfortunately. All my time just now is spent organizing this bi-coastal book tour and proofreading the manuscript one more time before Grupo Planeta has it translated for the Spanish Edition. But when all this dies down, I'll go back to working on the historical novel.
Image from Marivi Soliven Blanco's official website. The Mango Bride is already available in the Philippines at National Book Store and Powerbooks branches.

Share this story with your friends!
---
Help us make Spot.ph better!
Take the short survey
Load More Stories